Pippa Middleton Reproved For Wild Partying That Caught The Public's Attention
April 25. 2012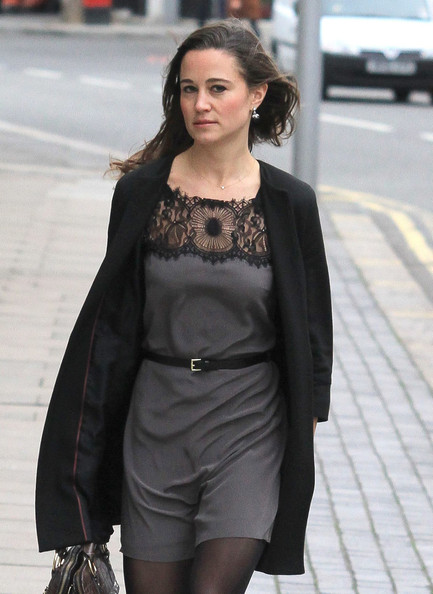 Pippa Middleton
Pippa Middleton, 28, the sister-in-law of Britain's Prince William, has been privately reproved by some in her circle, for wild partying and paparazzi scrapes, during a visit to beautiful France a week ago. Pippa was photographed as a passenger in a vehicle, where the driver flashed a gun, said to be fake, at the paparazzi.
Middleton also visited a sexually provocative party with a bondage theme. Photos from the event made it into newspapers and were featured on blog sites. Pippa is considered the most eligible bachelorette in Britain, benefiting from a tidal wave of publicity, stemming from her sister's wedding to Prince William. Pippa stole the show at the ceremony.
While she is not a member of the royal family, in ways she is by association. Therefore, her movements have made headlines, buoyed by her appearance. She has a number of opportunities open to her, but the wrong type of publicity could damage her prospects.
RELATED ARTICLES
Is Pippa Middleton The New Princess Margaret
Pippa Middleton Involved In Gun Scandal While Visiting Paris
Have Megan Fox And Pippa Middleton Brought Brunette Back
Pippa Pips Kate Middleton To The Top Of Another Poll
Is Pippa Middleton Becoming The New Princess Diana
Polls Show Pippa Middleton Is More Popular Than Sister Kate Middleton
Pippa Middleton's Bottom Continues To Overshadow The Royal Family As Show About Her Is Set To Air
Pippa's Popularity Continues To Overshadow The Royal Couple
Will William Be Tempted By Pippa Middleton
Pippa vs. Kate Middleton: A Battle Of The Butts