Pregnant Kim Kardashian Admits She Doesn't See Kanye West Much Anymore
April 17. 2013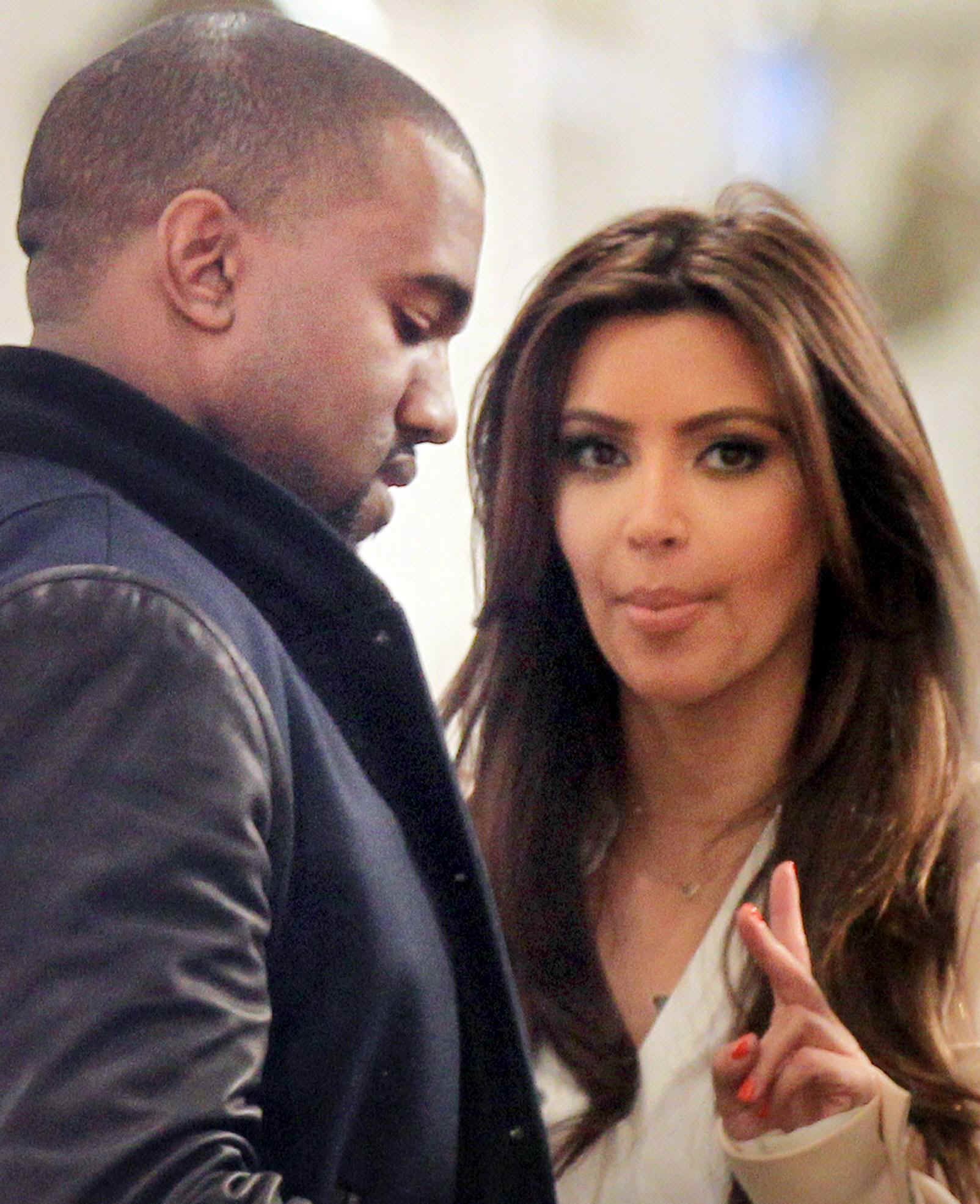 Kanye West to Kim Kardashian: you see, what had happened was...
According to Radar Online, Kim Kardashian was forced to admit during a deposition in her divorce that she has spent more time away from than with rapper, Kanye West, the father of her unborn child. Kardashian, who is still married to NBA basketball player, Kris Humphries, became pregnant for the rapper during her marriage and admitted the situation was not ideal. Indeed, it disrespected and humiliated Humphries, who is your husband.
Their 72-day marriage was a complete sham Kardashian undertook for a $20,000,000 paycheck from E Network. She was fornicating and living in sin with Humphries prior to marriage, yet didn't figure out until after the marriage that she couldn't stand living with him. How did she not catch that - or was it about sticking it out a few weeks until the $20,000,000 check cleared.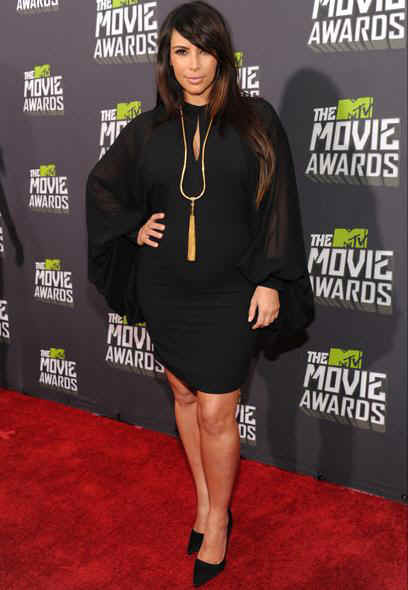 It debunks the theory some propose claiming living together first is best before marriage. It isn't. So many women have done that and it turned into a dead end full of regrets. First and foremost, people need to be in love and love each other, then get married and live together, in that order. Commitment is important. A marriage certificate isn't just some piece of paper. Marriage is a commitment before God, which is important.
West impregnated Kardashian for bragging rights. There's clearly no real love there and it shows in his actions. Had she not been a famous reality star thanks to a salacious sex tape, he would have slept with her then moved on to the next woman. Ironically, he's behaving like Kardashian is a groupie now that she is pregnant, spending as little time with her as possible. She abandoned her second husband for West, who has now abandoned her. What a vicious cycle.
The Judiciary Report is of the belief West and Kardashian are not suited to each other, especially in any potential marriage and it's already showing. The site has been skeptical of the pairing from the start. However, it's their lives and he got her pregnant. Therefore, he needs to live up to that responsibility and support her pregnancy and their child.
STORY SOURCE
Kim Kardashian Forced To Admit Under Oath She's Been Away From Kanye West More Than With Him!
Posted on Apr 15, 2013 @ 13:22PM | By jenheger - Kim Kardashian has been forced to admit under oath that she's spent more time away from Kanye West than with him, RadarOnline.com is exclusively reporting. The revelation came in a deposition that's part of her divorce from Kris Humphries. And it comes as rumblings are growing that there is trouble in paradise between the couple. Kanye apparently wants to live in France, with Kim not willing to leave her U.S.-based reality TV empire.
RELATED ARTICLES
Kanye West Announces That Kim Kardashian Is Pregnant With His Baby
Ray J's New Song 'I Hit It First' About Sex With Kim Kardashian Doesn't Make Sense Because...
Ray J Playing With Kim Kardashian's Name And Tia And Tamera Mowery's Reputation