Rihanna Hit Chris Brown First
March 9. 2009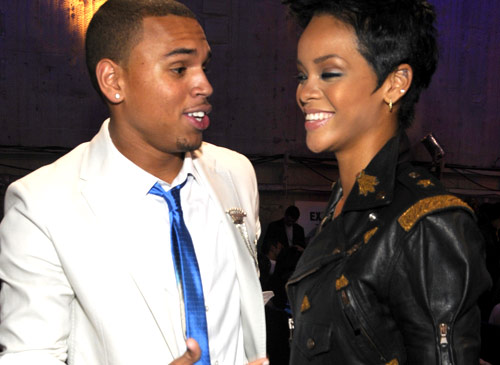 Chris Brown and Rihanna

The truth is coming out now, as it is being stated by other outlets that Sony Music

artist Chris Brown first. I have been writing that for weeks (click here and click here). A few self-righteous people, with their biased views, some based in sexism, have been criticizing people such as myself, for stating Rihanna provoked Chris Brown.

The truth is the truth. She provoked him. If you are going to deal with something, especially in a court of law, let the truth be told. I don't agree with Chris Brown's conduct in beating her to a pulp, but she shouldn't have been hitting him either. What kind of relationship is that, where a couple is literally scrapping?

There are women that are beat up and abused without provoking their respective boyfriends and husbands, but that's not what happened with Rihanna and Chris Brown, though it does not justify what he did.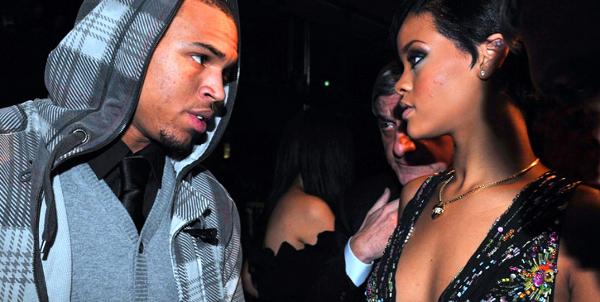 Chris Brown and Rihanna
Yes, she attacked him first, but he should have walked away. He snapped. It proved to be a trigger, for someone that grew up in an abusive environment. She knew his background, in that he was brought up in a home with violence issues, as he shared it with the public well before this incident. You have to know whom you are dealing with. You can't just go pushing people's buttons in a confrontational situation. You're leaving yourself open for an attack, however underserved it may be.
Put it this way. If Rihanna kept going to the zoo over the course of a year and a half, poking and provoking a lion, then one day, in a bad mood, started slapping and punching the lion in the face and it snapped, leapt to freedom and attacked her, what would you have said? The press headlines would have wondered out loud why she did that.
These two had been getting rough when arguing with each other, even pulling out the other's hair, which is disturbing. At the end of the day, these two should not have been beating each other, as it was becoming progressively worse. Chris Brown and Rihanna are two spoiled, ungrateful, uneducated, arrogant, manufactured stars with no respect for themselves, their families or fans.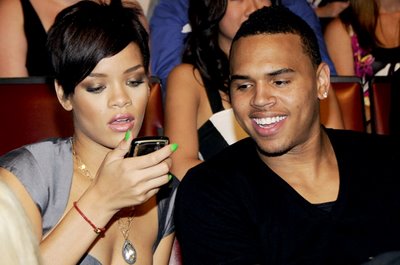 Rihanna, wearing a Kabbalah red string bracelet on her right hand symbolizing the vicious, law breaking cult Madonna got she and Chris Brown into. Members of the cult are known to assault and kill others in rage filled attacks, due to brainwashing that creates psychotic breaks.

In other news, Rihanna's family in Barbados, have been complaining they cannot get in contact with the singer as,

"Somebody has a stranglehold"

on her. Your daughter is in a sick, depraved Hollywood cult,

Jamie Spears (Britney Spears) and Michael Lohan (Lindsay Lohan), among others, were deliberately cut off from their daughters that joined the sick Kabbalah is known to email, text and call its members on the hour, with instructions on what to say, where to go, what to wear and what to do. They exercise complete control over cult members, which is quite sickening.

Rihanna 'hit Chris Brown first'

09:00 AEST Mon Mar 9 2009 - Pop star Rihanna hit boyfriend Chris Brown, slapping him "numerous times" before he allegedly beat her and left her with serious facial injuries, according to reports. Brown is accused of slamming Rihanna's head against the passenger window before punching her several times in the face while driving his rented Lamborghini last month.

But Rihanna was the first one to lash out at Brown — after seeing a text message from another woman — and continued to fight him as he punched her, according to celebrity gossip website TMZ...

Brown Wants Misdemeanor Plea, No Jail Time

Posted Mar 8th 2009 6:10PM by TMZ Staff - Sources tell TMZ Chris Brown would cop a plea, but only to a misdemeanor and with no jail time. We're told Brown's people have consulted with outside legal eagles -- including law school professors -- who have said Rihanna's own aggressiveness takes it out of the felony category. Sources say Rihanna was the first one to strike -- slapping and striking Brown "numerous times" while he was driving, after seeing the text message from another woman. And Rihanna was fighting Brown as he punched and hurt her. We're told much of this is reflected in the official police report based on what Rihanna told cops. As a result, they say, this is not a case that demands a felony plea...

Someone has stranglehold on Rihanna'

Friday, March 6 2009, 12:11pm EST - Rihanna's father has suggested that "somebody has a stranglehold" on his daughter after discovering that she had changed her contact details without telling him. Speaking to Us Weekly, Ronald Fenty revealed that the singer had changed her mobile phone number and email address, leaving her family unable to contact her.

"I can't get on to her. Her mother can't get on to her, her brother told me she changed her email. Somebody has a stranglehold on her. I'm lost," he said. "Rihanna's mother is telling me that she hasn't heard anything from her. She said the last she heard Rihanna was fine."...

Love and abuse in the spotlight

New York journalist Elizabeth Méndez Berry, who has written about hip hop and dating violence, has been paying close attention to people's responses to the incident. She is concerned about the anti-Rihanna sentiments expressed on some forums and message boards.

"Because of clever marketing, what is clear is that online commentators seem to think that they know Rihanna," Berry said. They think that Rihanna, the self-professed "good girl gone bad," must have provoked the goofy and impeccably-toothed Brown.

"If this is how we respond to the famous people that we think we know, how do you respond to the lady next door?" Berry asked. "If this is the amount of gossip and time that we can give to someone who doesn't know us from Adam, how are we dealing with it in our own communities?"