Rihanna Trying To Follow In Karrueche Tranís Footsteps By Going To Chris Brownís House
February 8. 2013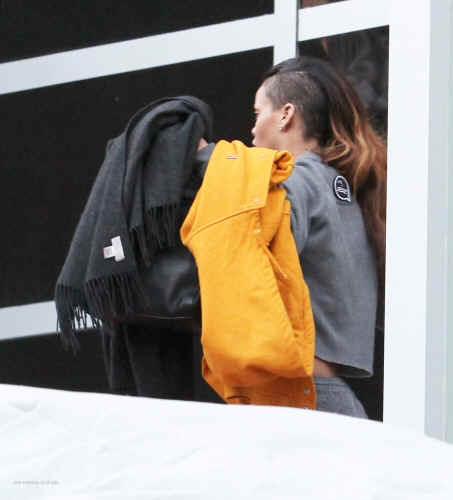 Rihanna waiting to go into Chris Brown's home this week
Desperate singer Rihanna has no qualms about dressing and acting like Karrueche Train, her rival who is the main girlfriend of her on and off man Chris Brown. She was spotted going into Brownís home this week, in snaps that look more like shots of when Tran repeatedly does the same.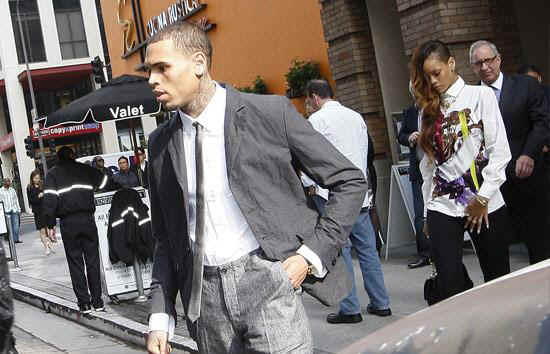 Chris Brown to Rihanna as they leave court this week: Girl, walk faster, I've got to go pick up Karrueche from the hair salon!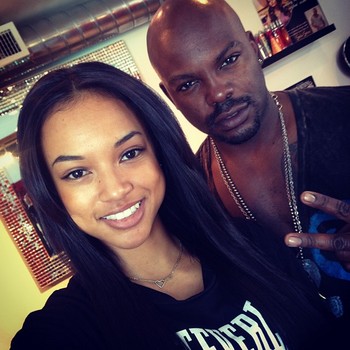 Karrueche and her zesty hairstylist this week
Itís weird that she has no qualms visiting Brown's home twice in the past month, a place he has shared with Tran, whilst living in sin. Though Brown claimed Tran moved out, she is often seen at the property as though she still resides there and based on photos, it appears she still has a key.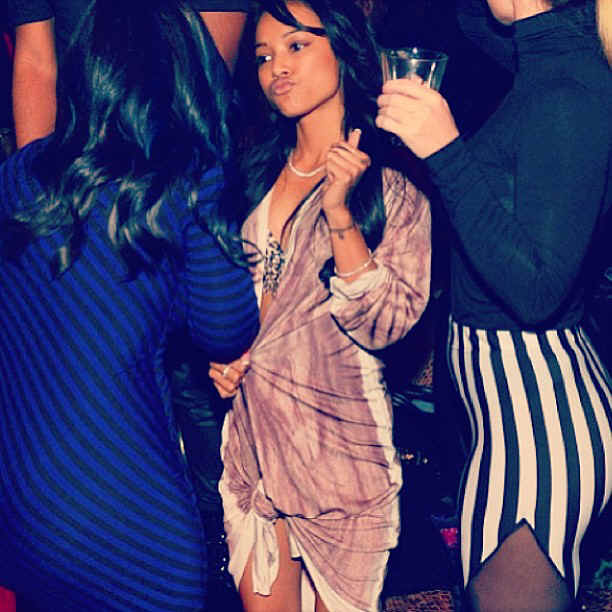 Karrueche Tran to Rihanna: I've been there already boo and I still have a key, unlike you Ms. Doorbell!
This should feel weird for Rihanna, as Tran was there at the end of last month. However, desperation has won out in Rihanna's mind and it is costly her plenty. Many online are slamming her now more than ever for getting back with and supporting Brown. But she obvious feels itís worth it for a man who treats her like garbage and second best. When he gets what he wants, he will kick her to the curb once again.
RELATED ARTICLES
Chris Brown Quits Social Networking Again And This Time It's Instagram
Chris Brown's New Cast On His Hand After Frank Ocean Fight Being Spun Two Ways By Those For And Against Him
Chris Brown Is In Trouble And Facing Jail On Probation Violation As Frank Ocean Changes His Mind Demanding He Be Prosecuted For Punching Him