Singer Usher And Ex-Wife Tameka Foster Fighting It Out In Court
May 16. 2012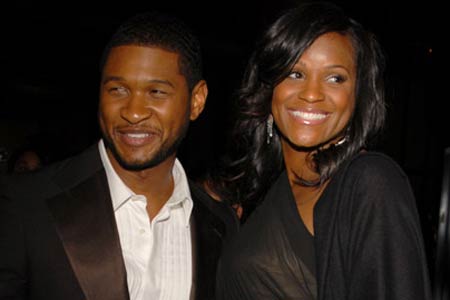 Usher Raymond and Tameka Foster
Singer Usher Raymond and his wife Tameka Foster Raymond have been fighting it out in court over spousal and child support. According to TMZ, Usher doesn't want to pay anymore money and seeks to evict his ex-wife from the $4,000,000 Roswell, Georgia mansion they once shared.
Tameka maintains she will have no where to live with their two sons. Usher feels he gives her enough in support payments for her to find somewhere else. However, in all likelihood, the property will not be as lavish as the Roswell mansion, which is one of Atlanta's oldest and richest neighborhoods.
If Usher had listened to the Judiciary Report, which he has read for years and not marred Foster, none of this would have happened (
But Usher opted to tell off his fans for criticizing her and decided to teach everyone a lesson by marrying the recent divorcée, who abandoned her husband and kids to be with him. Looks like Usher is the one that was taught a lesson and a costly one at that.
RELATED ARTICLES
Usher's Fans Repay His Disloyalty
Singer Usher Files For Divorce
Usher's Wife Leaves Blogger Profane Message
Usher And Wife Get Into Confrontation
Usher's Wife Claims They Had Sex On June 6th...
Usher Accuses Wife Of Spying On Him
Usher Flirting With Indian Actress
Usher Sued Twice For Being A Thief