University Student Kills Himself Over Sex Tape
September 30. 2010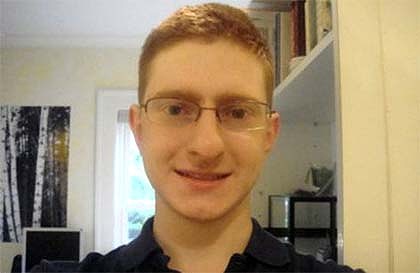 Tyler Clementi
Perverse voyeurism strikes again and this time it claims a human life. 18-year-old Rutgers University student, Tyler Clementi, committed suicide by jumping off the George Washington Bridge, after a terrible act of cruelty by his roommate, Dharun Ravi, 19 and his friend, Molly Wei, 18, in illegally and secretly videotaping him having sex with a man in his room, then inexcusably uploading it to the internet.
Clementi could not take the embarrassment of what transpired, especially regarding his sexuality and killed himself. Ravi and Wei have been charged in the matter and face five years in prison.
It is a sign of severe mental illness to employ nasty hidden cameras to watch people in their homes, dorm rooms, hotel rooms and public bathrooms. A number of cases have cropped up in the past few years, centering on irrational, psychotic people that get their kicks from spying on others in private places where, as defined by law, "Privacy is to be expected."
Hackers are abusing webcams, via remotely taking them over by way of the internet and computer intrusion, to turn the units on and spy on people in their homes, without their knowledge. Other perverts are buying DVD players, cable boxes, clock radios and other household items that have been custom fitted with pinhole hidden cameras, then using them to illegally film people in their homes.
There is no real legislative deterrent in place in America for crimes of voyeurism. Some states even deem it a misdemeanor, when it should be classified as a felony. Voyeurism should be a federal crime carrying a penalty of 20-years in prison, prompting would be criminals to think twice, as a lot of young people are being targeted and victimized by this perversion.
RELATED ARTICLES
Truth Comes Out In School Webcam Spying Case
Teenage Girl Sadly Commits Suicide After Sexting
Erin Andrews Sues Hotels Over Peeping Tom Videos