Usain Bolt And Jamaica Take Gold In 4x100 Men's Relay At The London 2012 Olympics
August 13. 2012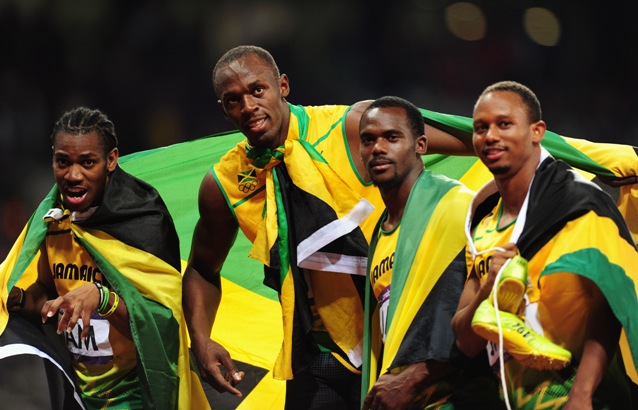 Yohan Blake, Usain Bolt, Michael Frater and Nesta Carter
The fastest man alive, Usain Bolt, anchored a tremendous gold medal win for Jamaica in the men's 4x100 relay. Yohan Blake, Nesta Carter and Michael Frater rounded out the team, all greatly contributing to the stellar finish, as well as Bolt.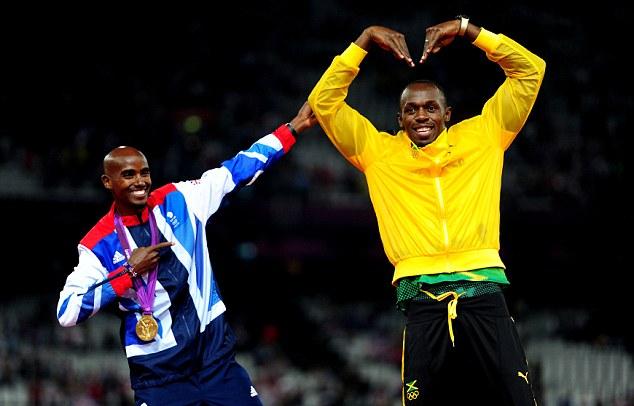 Briton, Mo Farah and Jamaica, Usain Bolt doing each other's trademark poses. Farrah is doing Bolt's lightening bolt pose and Bolt is doing Farah's Mobot. The two outstanding gold medalists set world records in the 2012 Olympics in track and field.
The team set a new world record for the event, which was the icing on the cake in a great Olympic games for Jamaica. The island has been ecstatic over the victories in these games that will be remembered for a very long time in Jamaica.
RELATED ARTICLES
Parliament Lights Up With Massive Mural Of Usain Bolt To Celebrate His Historic Win
Swimmer Michael Phelps Takes A Record 22 Medals At The Olympics
Sprinter Usain Bolt Retains His Title As World's Fastest Man At 2012 London Olympics
Gold Medalist Michael Johnson Says Blacks Are Better Athletes Due To Slavery
Usain Bolt Was Going So Fast On The Track In Oslo He Ran Into A Flower Girl
2012 Olympic Opening Ceremony In London Aims To Dazzle The World
London Missile Sites Approved By Judge For Olympic Protection
A New Way Of Looking At The British Missile Defense System For The Olympics