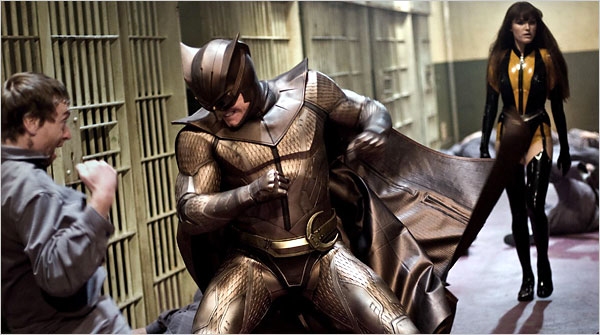 A still from the Warner Bros film "Watchmen"
This is a follow up on the previous "Watchmen" movie articles. The box office numbers for the film was lower than expected and projected this past weekend. It is a superhero film that received a tremendous amount of pre-release publicity and advertising. Therefore, it really should have performed better.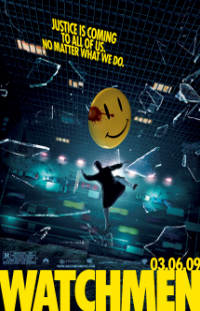 As I stated previously on
January 16. 2009 "
This movie looks sick and the story line derivative. While, I realize the comic book the "Watchmen" has fans, based on what I've read this week, the movie previews look tacky and cheap."
RELATED ARTICLES
Warner Bros Loses Copyright Cases
"Watchmen" falls short of expected box office take
Sun Mar 8, 2009 10:47pm EDT - LOS ANGELES (Reuters) - "Watchmen," an unorthodox superhero movie that took two decades to reach the big screen, took the No. 1 spot at the weekend box office in North America on Sunday, but fell a bit short of expectations.
The adaptation of a cult comic book series sold an estimated $55.7 million in tickets in its first three days, distributor Warner Bros. Pictures said, becoming the biggest opening of the year.
But pundits had expected an opening in the $60 million-plus range, and the tally was considerably lower than the $71 million start two years ago for "300," the previous film from "Watchmen" director Zack Snyder. The ancient battle epic holds the record for a March opening. "Watchmen" ranks at No. 3…