What Is Taking Tamar Braxton So Long To Come Out With A CD
Trouble Brewing Again
September 28. 2012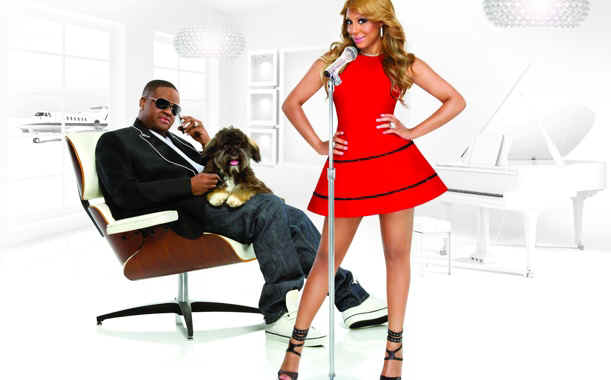 "Tamar And Vince" is the couple's new reality show
Reality star and singer, Tamar Braxton, the sister of Grammy Award winning chanteuse, Toni Braxton, has been talking about putting out an CD for quite sometime, but it has not materialized yet, which is strange. Braxton can sing and dance and she has the connections in Hollywood, via her husband, music executive, Vincent Herbert. So what's the hold up.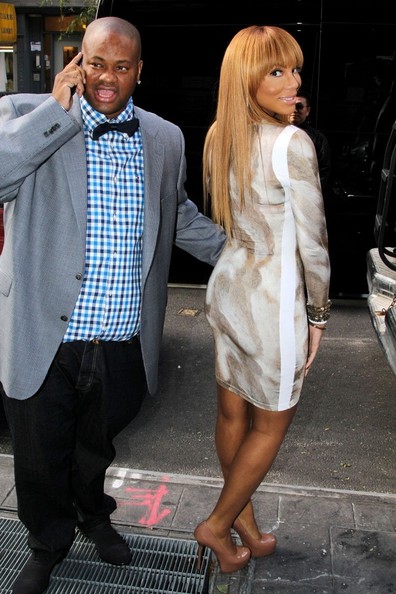 Vince Herbert and Tamar Braxton
Sadly, people don't like working with Tamar for a specific reason. She is talented, but has a terrible attitude, entitlement issues and is stubborn. Toni isn't like that. She is willing to listen to people. Tamar is not. It's one of the reasons LaFace Records chose her sister Toni Braxton over her. Tamar is the stronger and younger vocalist, but her attitude put a lot of people off.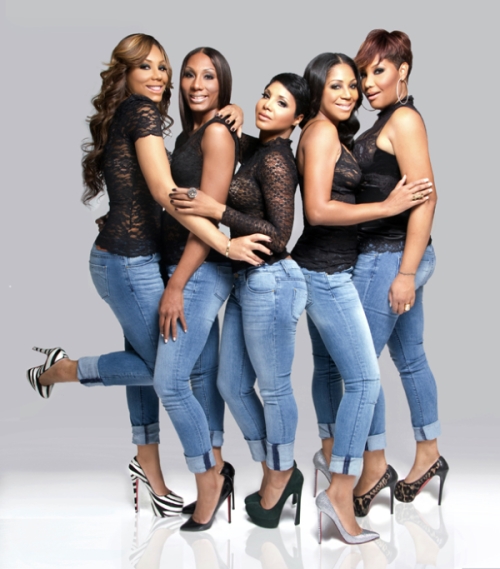 Braxton Family Values
Note to Tamar: lay off the plastic surgery. For someone that was naturally pretty, it is ridiculous to have that much work done damaging what God gave you. Just say no to the scalpel. It's way too soon for that and the results are not for you.
RELATED ARTICLES
Season Two Of Braxton Family Values Reveals A Tougher Toni And Troubled Tamar
Braxton Family Values Reveals Conniving Tamar Cut Her Sisters Out Of Awards Show Performance
Toni Braxton's Brother-in-Law Caught On Skype With An Erection And Getting Naughty With A Transvestite
Toni Braxton's Health Issues Are Taking A Massive Toll On Her
Tamar Braxton Still Hating On Her Sister Toni Braxton
Braxton Family Values Has Descended Into Cheap Sex, Raunchy Dialogue And Publicity Stunts
How Do Tamar Braxton And Vince Herbert Reconcile Being Christians While Putting Out Lady Gaga's Illuminati Devil Worshipping Music And Videos
Report: Lady GaGa's Manager And Label Owner Suffers Life Threatening Pulmonary Embolism