Will Rihanna's Obsession With Chris Brown Destroy Her
She Takes It Very Badly When He Dates Others
May 16. 2012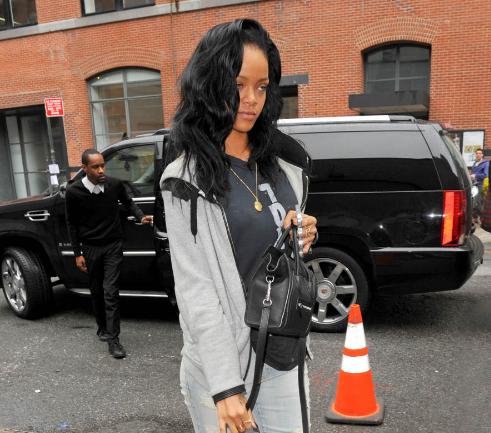 Rihanna (Photo Credit: Splash News)
After being beaten to a pulp by singer Chris Brown, one would think music bleater Rihanna would be over him. However, she is not. She brags and shows off on Twitter, but behind the scenes she is still in love with him. Brown is publicly dating another woman, model Karrueche Tran.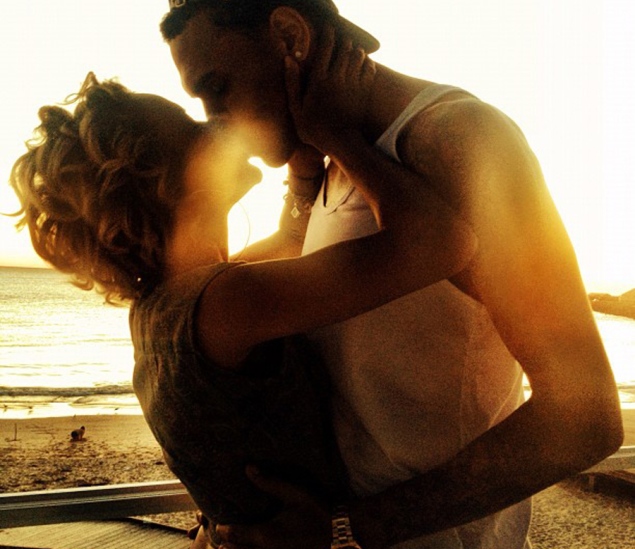 Karrueche Tran and Chris Brown
Brown also openly pursues women he meets in different cities. Yet Rihnna is still pining away after him, hoping for a public reconciliation. She wants to go publicly go out with him again, but is afraid of the backlash that would ensue.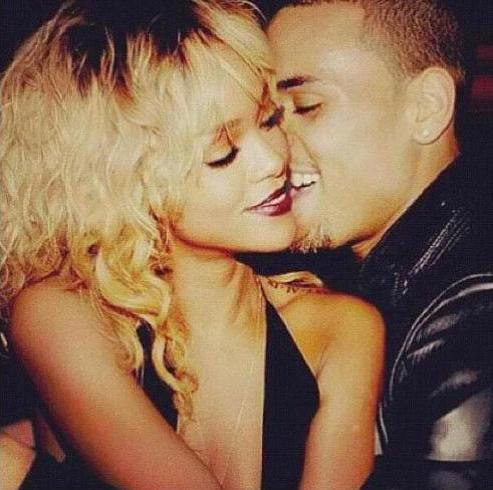 Rihanna and Chris Brown
Rihanna is paranoid that everyone likes Brown, when many women are not after him. Some are, but some are not. She is constantly checking to see what he is doing and asking people in the industry about him. She still wants to know his every move, much like when they publicly dated. Brown, however, thinks it's foul that she slept with so many people he knows in Hollywood. These two really messed themselves up.
RELATED ARTICLES
Rihanna And Madonna's Kabbalah Committed Copyright Infringement In Stealing The Film Battleship
Rihanna Cutting Up Cocaine On Her Bodyguard's Head In Public And Lying About It Is Disgraceful
Careless Rihanna Is On Sex Tapes Floating Around The Industry
Sympathy Seeking Rihanna In The Hospital Again After Drug And Alcohol Bender
Rihanna Has Been Going Out In Public Looking Jacked Up And Strung Out
Rihanna Cutting Up Cocaine On Her Bodyguard's Head In Public And Lying About It Is Disgraceful
Rihanna Had Sex With Ashton Kutcher And Was Spotted At His House Late Last Night
Rihanna Fans Are Threatening To Kill Chris Brown's Girlfriend Karrueche Tran
Rihanna Uses Mean Racial Slur In Reference To Chris Brown's Girlfriend Karrueche Tran (Photo)
Chris Brown Showed Up In My Neighborhood
Chris Brown Showed Up In My Neighborhood Again
Jay-Z, Beyonce, Rihanna And The Occult - Part 2
Jay-Z, Beyonce, Rihanna And The Occult - Part 1