Beyonce And Jay-Z Fighting Over Rihanna
April 7. 2011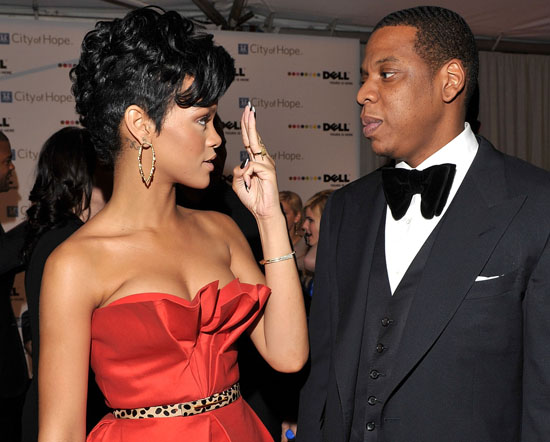 Jay-Z and Rihanna
Reports have surfaced regarding discord within the Beyonce and Jay-Z camp, regarding the singer stripper, Rihanna, having signed to the rapper's bootleg management company Roc Nation. Coincidentally, Roc Nation is facing several lawsuits for everything from trademark to copyright infringement.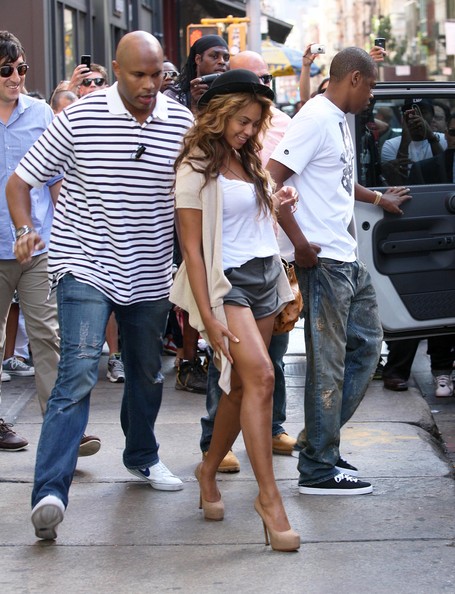 Beyonce And Jay-Z

Singer yodeler and weave veteran, Beyonce, is jealous over the attention younger Rihanna has received and is resentful of the fact she has been sleeping with her husband Jay-Z.

It's amazing to see that

these two women have become very competitive over Jay-Z and music, why I don't know, as he's not exactly Denzel Washington, now is he.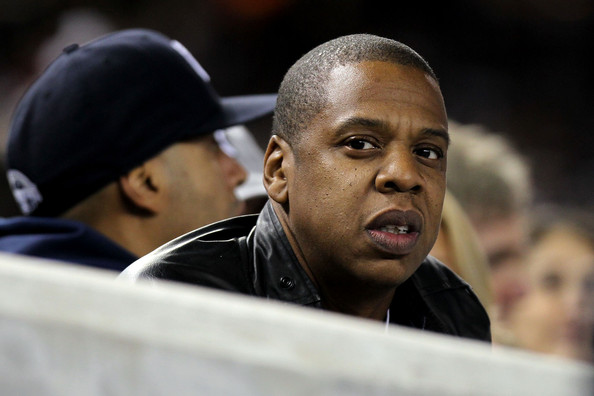 Jay-Z
Seriously, he is a proven womanbeater, brags about having sold drugs to the community, openly idolizes devil worshiper Aleister Crowley, robs his employees out of their wages prompting lawsuits, is unintelligent and bears a passing resemblance to Joe Camel.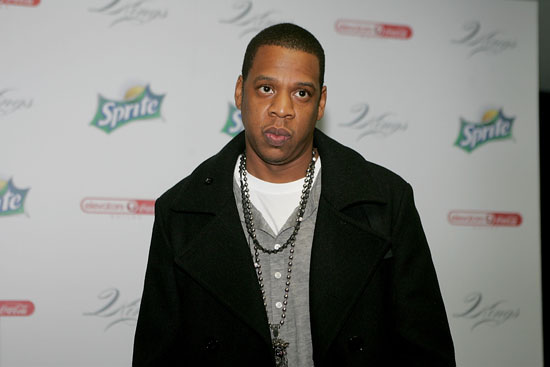 Jay-Z
It's clear Beyonce and Rihanna's weaves are too tight and it's affecting their brains. Seriously, when I heard about them fighting over Jay-Z, I thought to myself, Beyonce must take a sedative before she goes to bed next to him at night.
RELATED ARTICLES
Jay-Z, Beyonce, Rihanna And The Occult - Part 1
Rihanna Embarrasses Herself On Twitter By Falsely Claiming Concert Is Sold Out