Beyonce Knowles Steals New Edition's Video For "If It Isn't Love"
October 19. 2011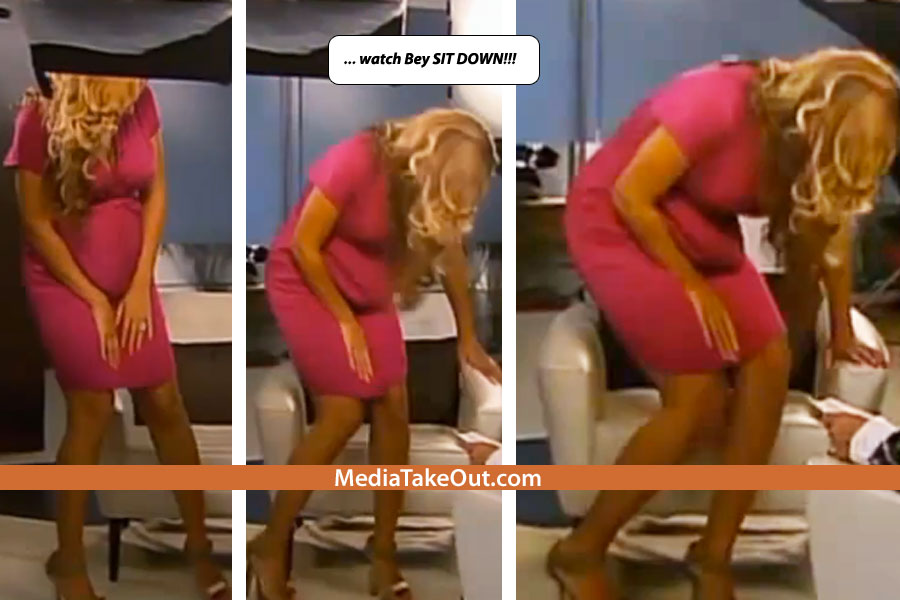 Beyonce Knowles busted wearing a prosthetic belly while claiming to be pregnant
When I was a kid, the video for New Edition's "If It Isn't Love" was a big hit in the black community. It was one of my favorites as a kid. Let's put it this way, I knew the choreography. So imagine my disgust when I read R&B thief, Beyonce Knowles, not only ripped it off, but devalued it as well, with a cheap imitation video that constitutes copyright infringement.
Media Take Out did an article on the subject stating Knowles' new video "Love On Top" has stolen scenes and choreography from New Edition's aforementioned hit. Viewing the videos on a comparative basis, does indicate copyright infringement on Knowles' part, which she constantly engages in at other artists' expense. She has deteriorated the New Edition video with a knock off sure to be forgotten.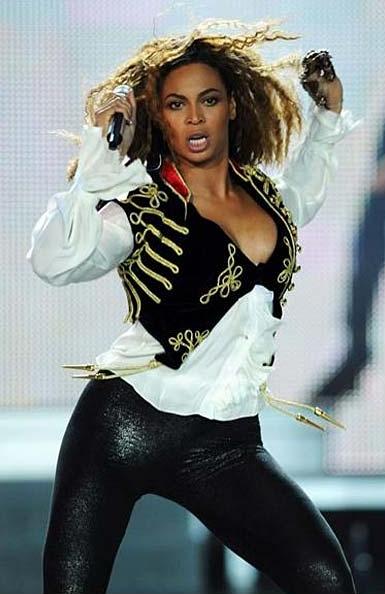 Internet audiences are slamming Knowles for the chronic acts of theft. It has outed her to the world as a brazen thief, fraud and fake, incapable of coming up with anything original on her own. From stealing songs to music videos, she has destroyed her name to global audiences, who are now boycotting her and slamming Knowles on blogs read by a combined total of tens of millions of people.
Is there any wonder her current album flopped. No one respects a thief. Why should others work hard, only for you to criminally enrich yourself to the tune of millions by stealing from others.
The article I did on Knowles stealing from Sam Cooke and others, drew a massive number of page views online. People were also searching for it in search engines, which led them here.