Charlie Sheen Is Fired!
March 7. 2011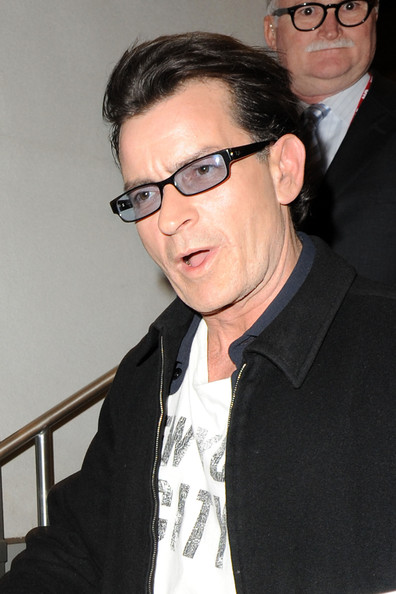 Charlie Sheen
This is a follow up to the March 5, 2011 article "Does Charlie Sheen Have A Case Against CBS And Warner Bros" where the Judiciary Report stated, "Sheen may have a case in court, provided the studios did not have a morality clause attached to his contract, requiring he conduct himself in a dignified and moral manner. Other clauses could be present that grant the right to terminate a contract. This could come into play."
Well, two days later, on March 7. 2011, Warner Bros. has fired Sheen, citing the very morality cause the Judiciary Report wrote of as the potential problem in his plan (that's what he gets for calling me a "Bible gripper").
As such, Sheen has been "terminated" from "Two And A Half Men" which is what they Judiciary Report thought and stated two weeks ago in the article ""Two And A Half Men" Cancelled Indefinitely After Charlie Sheen Rant" The Judiciary Report has been proven right again, because, "I'm winning! "Warner Bros issued a statement today firing him for, "moral turpitude."
In all seriousness, Hollywood is proving quite toxic for Sheen, as he can't handle being the proverbial kid in a candy store, as it is destroying him. He has indulged in just about every vice and it has not made him better. His conduct has wrecked his life, marriage, family, career, health and sanity.
Side Bar: show of hands, how many of you think Charlie Sheen is related to Megan Fox. Diarrhea mouth and drugs are not a good combo, as it gets people fired.
RELATED ARTICLES
Charlie Sheen's Disturbed Demeanor
Charlie Sheen Interviews Betraying His Mental Illness As Drug Test Comes Back Clean
Charlie Sheen Loses Custody Of His Kids