Chris Brown Cheats On Rihanna With A Beautiful French Reality Star While Karrueche Tran Watched In Hotel Room
December 15. 2012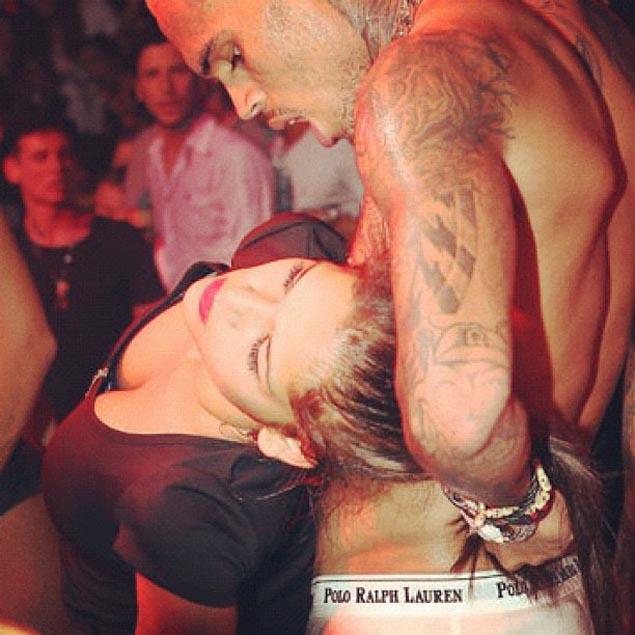 Well that looks normal Chris...not. Girl, protect your head, you never know when he will flip out.
Yesterday, beautiful 24-year-old French reality star, Ayem Nour, has gone public with the claims she had sex with singer Chris Brown while his girlfriend Karrueche Tran was in the hotel room. This is further confirmation of what the Judiciary Report previously stated on October 31. 2012 in the article Chris Brown Keeping Karrueche Tran Close Because She Knows His Sex Secrets regarding Brown and Tran engaging in threesomes, as she brings others for him, which is medically dangerous and emotionally and spiritually unhealthy. The site has been proven right again, in one of many exclusives the Judiciary Report broke first. I have no reason to lie about Brown or anyone else. Like those hot dog commercials I "answer to a higher authority" (LOL).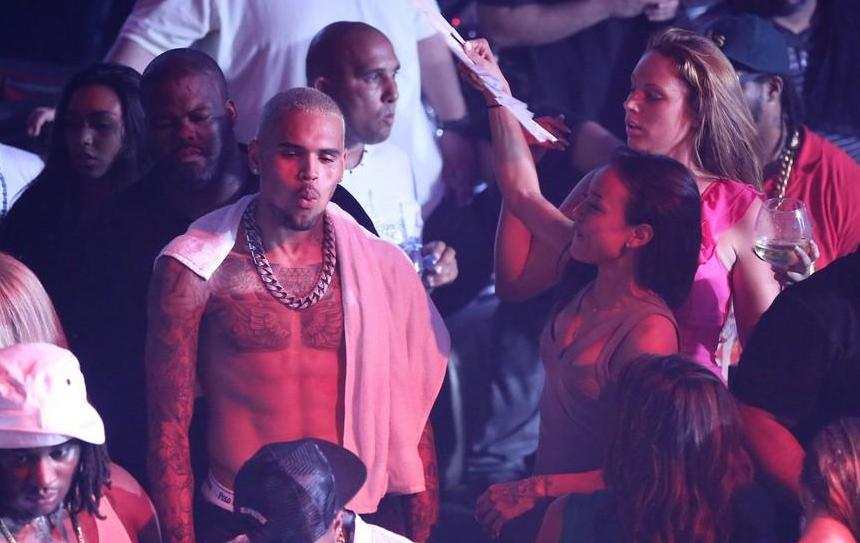 Chris Brown and Karrueche Tran who, er, likes to watch him (and others). Keep it up and all of you will need to go to the clinic.
His other girlfriend, Rihanna, who is jealous and violent, will not like this news at all. Voluptuous Nour stated to Oops magazine, regarding having sex with Brown while Tran was in the hotel room, "It was beautiful and flattering. Some will criticize me, but I put any girl in challenge to say no to Chris Brown!" Speak for yourself. Congratulations, you now have herpes.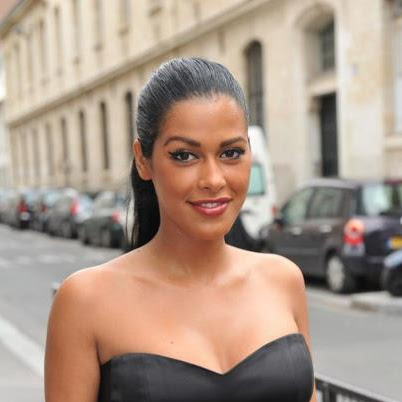 Ayem Nour: Rihanna who?
Once again, some of Brown's fans on Twitter have questioned some of the Judiciary Report's claims about him, as they are hoping for the best regarding him, but Brown is not the man they think he is at all. As the site has maintained for many months, Brown is a gigolo with anger management and drug problems. He goes cruising in his vehicles looking for women, whether it be on the street or at the club. I've seen him do this with my own eyes.
As the site has also consistently maintained for a couple years, Brown has women in different places. I know for a fact he has women in Miami, California, New York and Virginia. Just one month ago on November 17, 2012, the Judiciary Report also stated, Brown cheated on Rihanna with a groupie in Europe (Chris Brown Cheating On Rihanna And Karrueche Tran).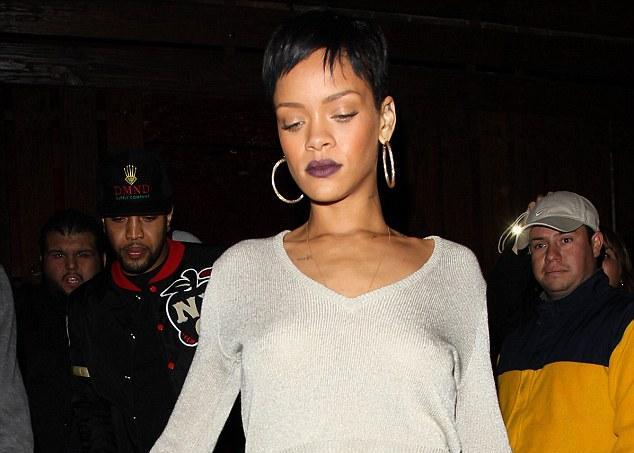 Rihanna went out last night looking sad went news broke of Brown's latest fling
The site's report prompted Rihanna to rush to be with him on tour a few short days later. Rihanna went there to keep an eye on him and wrongly believed her presence would make him stop messing around with different women. However, the minute her back was turned it was game on again. Brown has no intention of being faithful to Rihanna. The love of her life is looking out for himself first and foremost. She is getting clingy with a man that does not share the intense feelings she does in their messed up relationship. Reminds me of that song by Bonnie Raitt "I Can't Make You Love Me"...
Rihanna sat around believing Brown has been at home in Los Angeles and on tour, lonely, sad and pining away from her when that simply is not true. He has played her for a fool for the umpteenth time. She believed claiming him online and as her "baby" would make him faithful, but not so.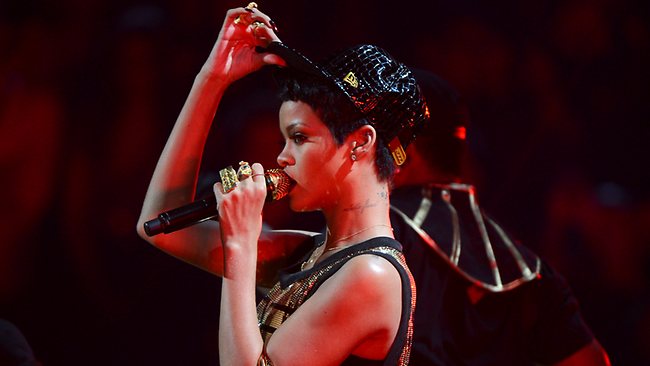 Little does Rihanna know Chris Brown "found love in a different place"
It reminds me of another very famous guy whose girlfriend went public with their relationship, without telling him. Never mind the same famous guy had one of his minders approach a friend of my family with his number asking him to call her for sex (she didn't). I've witnessed it many times.
One woman tried to show off to me about her famous boyfriend (why she felt the need to do that I don't know) but little did she know he has a woman in Miami and another in London (uh oh). In closing, putting too much confidence in a famous man is a risky thing, as many of them are promiscuous and end up wrecking their lives and others due to said promiscuity. And just like men talk, women do too and word will get around. If you find yourself a famous man that is actually faithful, you have indeed found a jewel.
RELATED ARTICLES
New Photo Reveals Cheating Chris Brown Left The Club With Two Blondes Leading Him To Snatch $500 iPhone To Prevent The Photo Going Online
After Chris Brown Snatches iPhone From Woman He Made Cry She And Her Friends Speak To The Police (Video)
Chris Brown In Trouble With The Law Again For Stealing $500 iPhone In Miami
Boycott Rihanna And Kabbalah For Violating The Constitution And Copyright Act
Karrueche Tran Goes To Chris Brown Fashion Event With No Rihanna In Sight
Chris Brown Has Betrayed Rihanna In Trying To Have Sex With Her Friends And Enemies
Rihanna's Rip Off Movie Battleship Is Pronounced The Biggest Bomb Of 2012
Rihanna's Rip Off Movie Battleship Bombs Badly As Judiciary Report Boycott Is Successful
Rihanna And Madonna's Kabbalah Committed Copyright Infringement In Stealing The Film Battleship