Rihanna's Rip Off Movie Battleship Bombs Badly As Judiciary Report Boycott Is Successful
April 13. 2012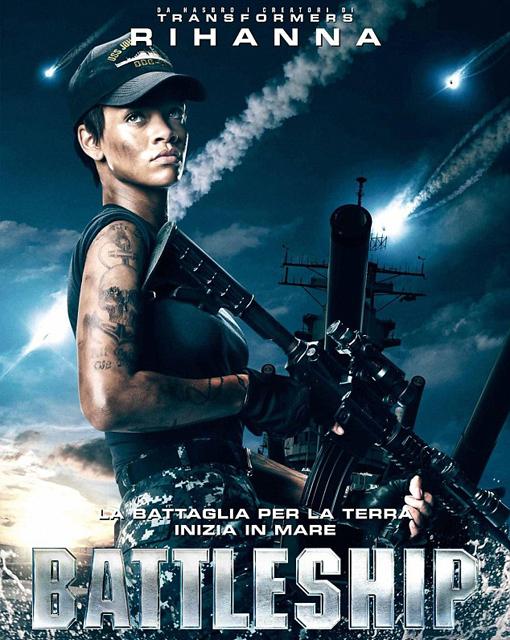 Rihanna, a member of Madonna's Kabbalah cult, knowingly participated in many incidents of criminal copyright infringement and invasion of privacy, via commissioned hacking and phone hacking, then proceeded to use protected, preexisting copyrights that do not belong to her or them.

This is a follow up to the April 13, 2012 Judiciary Report article Rihanna And Madonna's Kabbalah Committed Copyright Infringement In Stealing The Film Battleship. A little over a

month ago, the Judiciary Report called for a boycott of the rip-off film "Battleship" starring faux singer and definitely-not-an-actress, Rihanna.

The film was released this past weekend and according to Reuters bombed in a major way. Thank you to all that participated in the boycott. "Battleship" cost $209,000,000 to make and $100,000,000 to market and studios get less than half the profits from theater ticket sales. This past weekend, "Battleship" debuted with a low $24.5 million dollars in ticket sales in North America. In short, the studio is losing money for its thievery.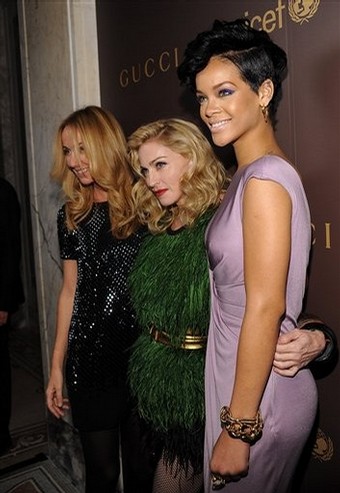 Madonna and Rihanna at a Kabbalah function in New York
The studio that released the rip off bought the rights to use the board game "Battleship" in a film, but they criminally stole my preexisting copyrighted material and story lines to make the movie, which is a federal offense, felony and violation of international law.
Even Reuters referred to it as "Battleship," loosely based on the Hasbro board game" meaning the storyline and script content is not theirs. You can't criminally take someone else's works and use it without permission. It shows the kind of arrogance going on in Hollywood, where they deem others have no rights and other people's property is theirs for the taking. How disgraceful. What a horrible example of a business sector. But this isn't over and each of you will be held accountable for your criminal conduct.
STORY SOURCE
"Battleship" bomb may hit studio's profits: analysts
20 May 2012 - Sun May 20, 2012 3:16pm EDT - (Reuters) - "Battleship," Universal Picture's big budget science fiction film, is likely to dent the studio's profits after it opened with lower than forecast ticket sales, according to analysts.
The film, which Comcast unit Universal has said cost $209 million to produce, generated $23.4 million in ticket sales at theaters in the U.S. and Canada during its opening weekend, according to figures compiled by Hollywood.com....
The studio is estimated to have spent more than $100 million to market the film, standard for large budget films... during the coming weekend, "Battleship," loosely based on the Hasbro board game...
RELATED ARTICLES
Rupert Murdoch's News Corp And Madonna Are Still Phone Hacking And With The Support Of The FBI
Rupert Murdoch's Trusted Confidant Rebekah Brooks, Her Husband And Four Other News Corp Employees Charged In The Phone Hacking Scandal