Chris Brown's Girlfriend Karrueche Tran Throwing Their Relationship In Rihanna's Face
May 30. 2012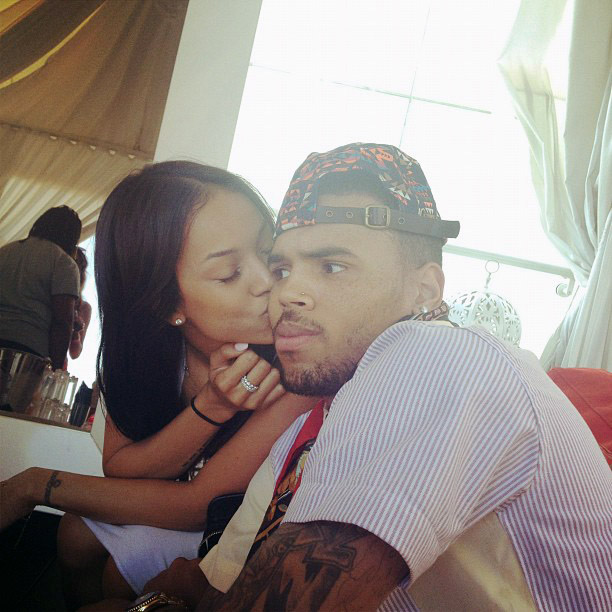 Karrueche Tran and Chris Brown
Chris Brown's main girlfriend, Karrueche Tran, has been throwing her relationship with the singer in his former main squeeze's face, irritating Rihanna, who is still in love with him. Tran has posted many lovey dovey pictures of herself with Brown onto social networking websites, either hugging or kissing him. Rihanna usually releases some jealous response when she sees it, no doubt making Tran laugh her behind off at the desperate singer.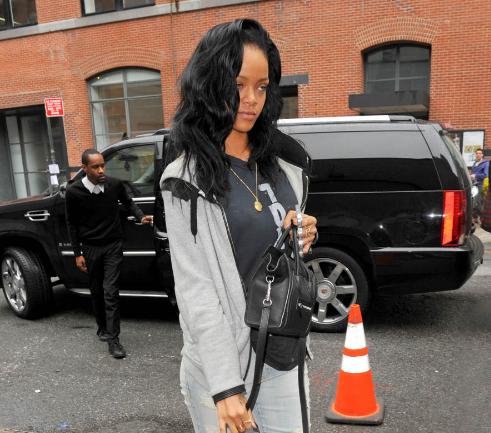 Rihanna (Photo Credit: Splash News)
Tran has the one thing Rihanna really wants - Brown. In all the industry men Rihanna has slept with for career advancement, Brown was the only one she did so with for free. Rihanna fears that Tran will become pregnant for Brown any day now, because she wants to be the one to have his big forehead baby. I was informed by a reliable source that Rihanna believed Tran to be a fling or diversion to pass time, but is annoyed Brown has remained with her so long and keeps flaunting her publicly. She is embarrassed, as it is a blow to her ego and upset.
Rihanna's Rip Off Movie Battleship Bombs Badly As Judiciary Report Boycott Is Successful
Rihanna Had Sex With Ashton Kutcher And Was Spotted At His House Late Last Night
Rihanna Fans Are Threatening To Kill Chris Brown's Girlfriend Karrueche Tran
Rihanna Uses Mean Racial Slur In Reference To Chris Brown's Girlfriend Karrueche Tran (Photo)
Chris Brown Showed Up In My Neighborhood