I was informed by one of my very reliable sources that R&B singer, Chris Brown, 23, is still messing with model, Karrueche Tran, 24. My well connected source informed me, "Chris is still talking to her and seeing her" further indicating that it is not platonic. The two were officially together for a while and grew to really care about each other.
The irony is his other girlfriend, Rihanna, whom Brown took to the Grammys last week, has a false sense of relief that Tran has a new boyfriend, PR rep, J. Ryan LaCour. However, that has not stopped Brown, who still has feelings for Tran and has not let her go.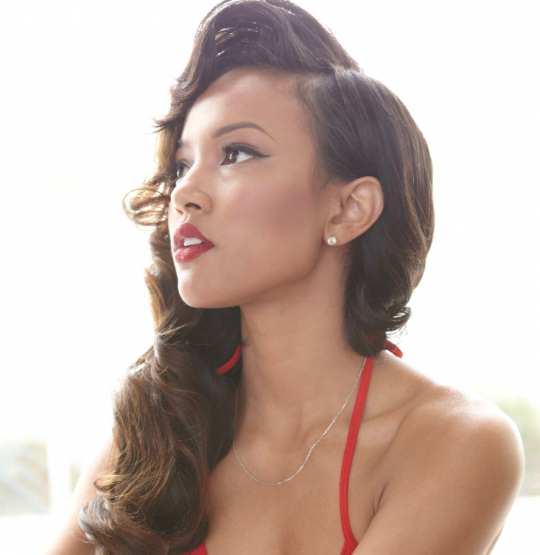 Karrueche Tran
Rihanna hates Tran because Brown loves her, resulting in the singer exhibiting open and public hostility towards the model. Brown publicly claimed to love both women, but as the Bible says, you can't serve two masters, as you will love one and hate the other.
Had it not been for their terrible fist fight in 2009, which Rihanna initiated and Brown unwisely finished, beating and nearly choking her to the point of death, he would not have met Tran, whom he fell in love with. That fight has hurt Rihanna in more ways than one. Most women would have wised up by now...