Chris Brown Slammed On Social Networking For Stealing Ariana Grande Photo For His New Album That Is Flopping
December 19. 2017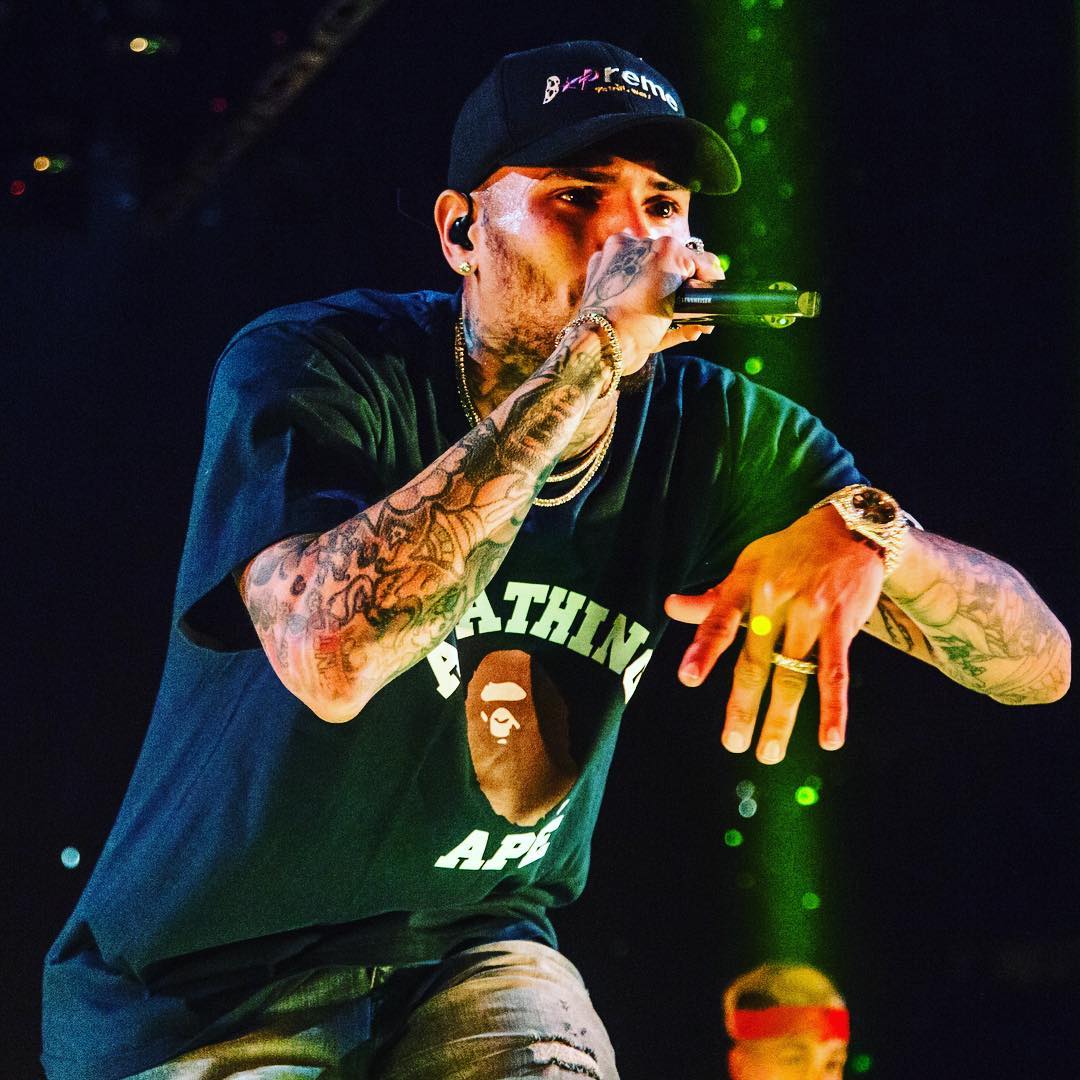 Chris Brown
R&B singer Chris Brown recently released his 45-track "Heartbreak On A Full Moon" album on Halloween and it has gone on to flop on the charts, selling 70,000 copies in "pure sales." As stated in the December 11, 2017 Judiciary Report article "Controversy Erupts Over Chris Brown Stating He Sold 75 Million Copies Of His Music Indicating Inaccuracies In Industry Sales Tabulations In America" Brown's album "Heartbreak On A Full Moon" is derivative and contains infringing content.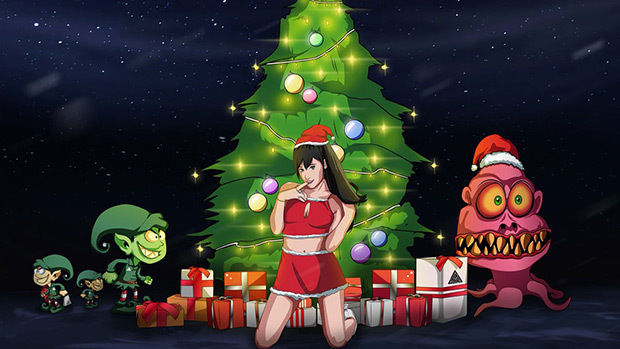 Chris Brown's "12 Days Of Christmas"
Brown's team has been scrambling to boost his faltering career, by paying for the certification of all his Recording Association of America (RIAA) plaques, to show he is still relevant. However, when that was questioned, as stated in the aforementioned article, Brown's team rushed out another ill-advised project.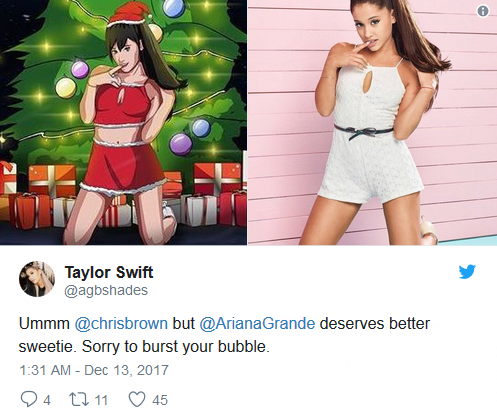 Brown not appreciating the fact audiences are suffering from fatigue regarding him, deeming the singer overexposed, quickly dropped another ill-advised album. Last week, Brown released a Christmas album entitled "12 Days Of Christmas" which contains more infringements and derivative content. "12 Days Of Christmas" like its predecessor, is not fairing well in sales.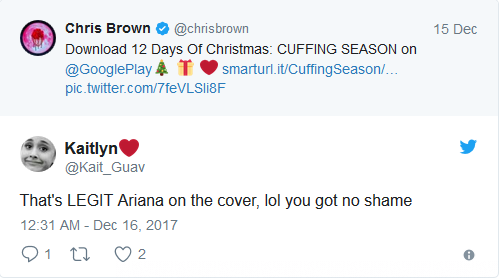 Another problem has surfaced as well, due to the fact Brown's team ripped off a photo of singer Ariana Grande for the cover of "12 Days Of Christmas." Over the past few days, social networking has been slamming Brown for the theft, which constitute copyright infringement. It is illegal to repurpose someone's photo for an album cover.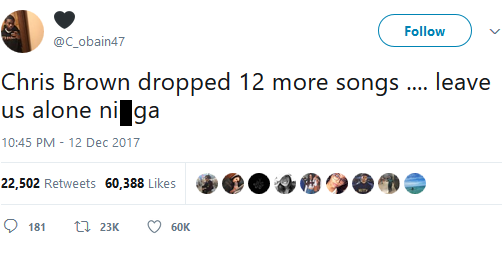 To make matters worse for Brown, it is going to be two flopped albums in a row, in less than 2-months. This is not good for Brown's career. It is not a good idea to release material until one is truly ready and the content is of the best quality. Brown has done his career a significant amount of damage in the space of a few weeks.
RELATED ARTICLES
Controversy Erupts Over Chris Brown Stating He Sold 75 Million Copies Of His Music Indicating Inaccuracies In Industry Sales Tabulations In America
Chris Brown Facing Weak Second Week Sales Of His 'Heartbreak On A Full Moon' In The First Flop Of His Career
Chris Brown's New Album 'Heartbreak On A Full Moon' Flops With Weak Opening Sales
Chris Brown And Singer Agnez Mo Do A Collaboration But That's Not All They're Doing
Chris Brown Slams Fan On Instagram For Insulting His New Girlfriend Agnez Mo