Evelyn Lozada's Fiancé And Fellow Reality Star Chad Ochocinco Johnson Dropped From The New England Patriots
June 9. 2012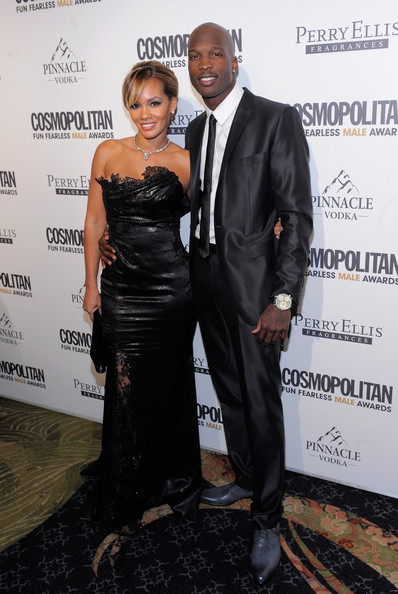 Evelyn Lozada and Chad "Ochocinco" Johnson
NFL football player and reality star, Chad Ochocinco Johnson has been unceremoniously dropped from the New England Patriots, after only a few months with the team. Johnson is engaged to "Basketball Wives" reality star, Evelyn Lozada, who is known for fist fighting co-stars on the show.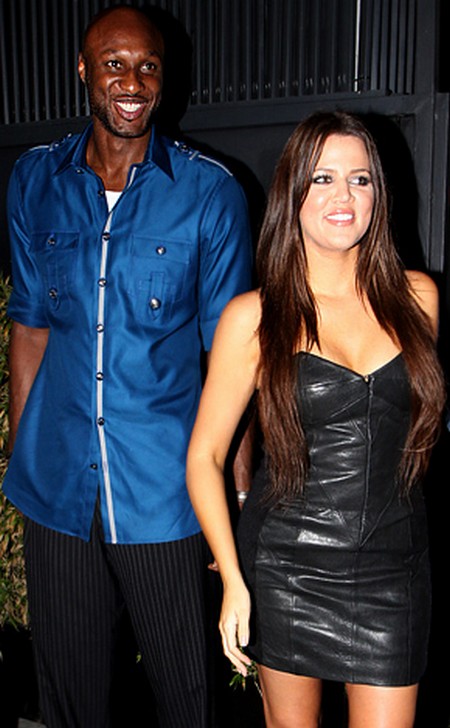 Lamar Odom and wife Khloe Kardashian
Did Johnson's affiliation with the crass, crude and contentious show "Basketball Wives" have anything to do with the team cutting him loose. It's sad as he is a gifted athlete, but one has to wonder. It is widely believed talented NBA basketball player, Lamar Odom, was cut from the Los Angeles Lakers, due to controversy surrounding his wife's family on the television show "Keeping Up With The Kardashians."
RELATED ARTICLES
Miami Hotels Reject Chad Ochocinco And Evelyn Lozada's Wedding Fearing Fist Fights
Basketball Wives Star Evelyn Lozada And Chad Ochocinco Still Having Problems Behind The Scenes
Basketball Wives Producers Seek To Sue Reality Star Jennifer Williams For Publicly Trashing The Show
Basketball Wives Star Evelyn Lozada Not Out Of The Woods In Former Fiancé's Completed Bankruptcy
Evelyn Lozada Has Put Her Wedding Plans On Hold Due To Cheating
Evelyn Lozada Sued By The State In Antoine Walker's $110,000,000 Bankruptcy Case
Basketball Wives Star Evelyn Lozada Suing Over Damaging Blog Rumor She Slept With Fiancé's Teammate
Did Basketball Wives Star Evelyn Lozada Leave Her Fiancé Because He Lost His Money