Justin Bieber Calls Actress Lindsay Lohan A Broke Loser
March 14. 2013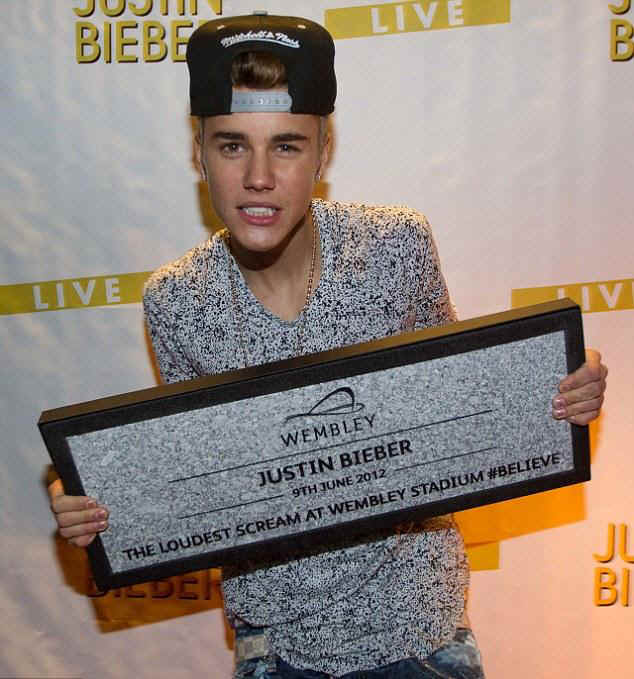 Justin better be careful, Lindsay is a mean drunk, who throws punches like Tyson. Side Bar: boo, why is your shirt matching the plaque (in photo above). That's taking "swaggy" too far (LOL).
Today, 19-year-old pop star Justin Bieber slammed fallen actress Lindsay Lohan by stating on the website Instagram, "And to those comparing me to Lindsey Lohan look at her 2012 tax statements ;)." First off, Bieber spelled her name wrong. Well, most people do, but it's Lindsay, not Lindsey. Secondly, Bieber is calling Lindsay broke, for which he was slammed on TMZ.
Thirdly, the Judiciary Report is the site Bieber is referring to when he stated today, "And to those comparing me to Lindsey Lohan look at her 2012 tax statements ;)" as I did so in the January 26, 2013 article "North Carolina Disc Jockey Accuses Justin Bieber Of Spitting In Her Drink And Telling Her To "F*** Off"." In that article two months ago I stated regarding Bieber, "Getting into confrontations, mooning people, taking drugs, getting drunk and bedding numerous women is not the way. You'll end up like every other former child star who crashed and burned. Learn from them and do not repeat their errors anymore. That's how Lindsay Lohan got started."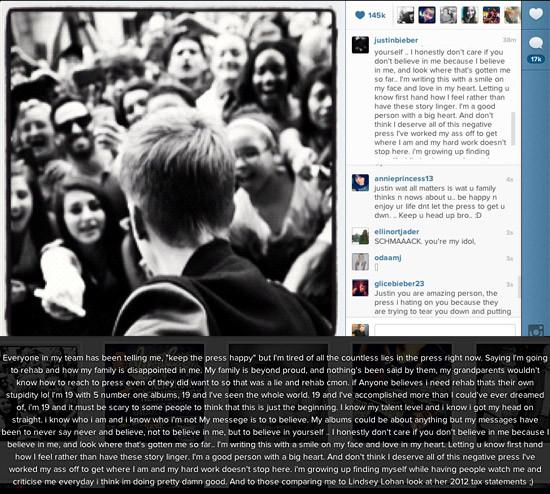 Bieber slammed Lindsay on Instagram, then deletes it, but TMZ preserved it in screen shot seen above.
However, I was more referring to Bieber avoiding drugs to save his health and finances. Lohan is a former child star, who made a lot of money fast, but has fallen in with the wrong set of people that are basically drug carriers (for further reference Justin see: your friend Lil Twist). At the height of her fame, Lohan had about $60,000,000. Now she has next to nothing. It has happened to many child stars thanks to drugs, which led to other bad decisions that destroyed their wealth.
Drug addiction is no joke Justin and you are genetically predisposed to it due to your parents' struggle with substance abuse. It can start off mild and turn ugly on you really fast via full blown addiction. Therefore, it is in your best interest not to have certain people in your circle of friends or on your payroll.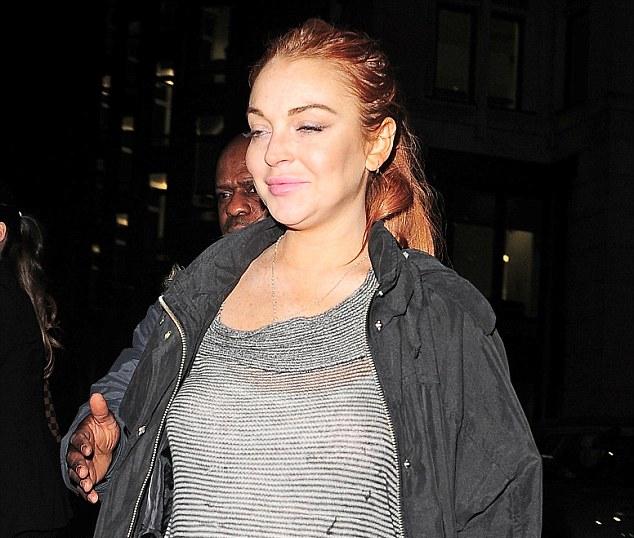 Lindsay Lohan
Lohan used to be rich, until she started snorting cocaine everyday and popping pills, which led to wild spending via living in hotels, spending a fortune on hair and clothes and purchasing high maintenance luxury homes and cars. The drugs and Kabbalah led to Lohan becoming so strung out and mentally unstable, she started missing days at work on film sets, until it reached the point she was deemed "uninsurable" and unemployable in Hollywood. Drugs got her and many other former child stars to that place.
So don't think it can't happen to you. It's all based on the choices you make. Therefore, you need to avoid that path. That's all people are trying to warn you about. Other child stars who were huge in their prime lost millions due to drugs: Bobby Brown, Frankie Lymon, Dana Plato and Corey Haim.
RELATED ARTICLES
Megan Fox Slams Lindsay Lohan As A Negative, Uninteresting, Unreliable Actress Squandering Her Opportunities
Justin Bieber Goes On A Twitter Tirade After His Label Spanks Him For Terrible PR Fiasco
Justin Bieber Apologizes To Fans For Being Late To Concert After Being Booed (Video)
Now That Justin Bieber Has Apologized For Smoking Marijuana Will He Drop Lil Twist Who Encouraged His Behavior