Megan Fox Still Hasn't Seen Transformers 3
She Chickened Out Of Going To The Theater To See The Movie
September 13. 2011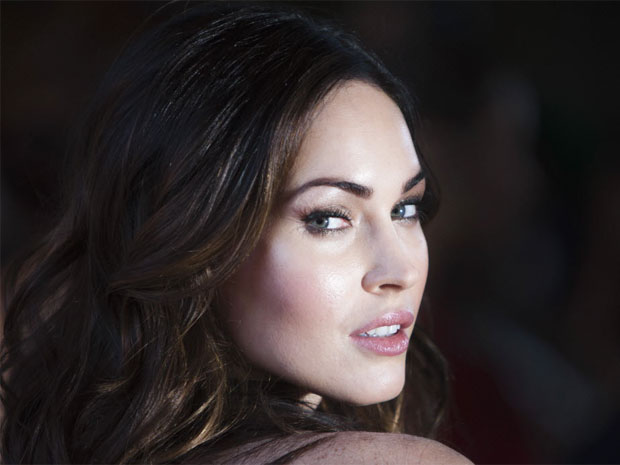 Megan Fox
Hollywood actress, Megan Fox, punked out and did not go to the theater to watch "Transformers 3" as she was fired after "Transformers 2" for calling Jewish director, Michael Bay "Hitler" - after the anti-Semitic mass murderer. The Judiciary Report was hoping Fox would have crashed the movie premiere (thanks for nothing, Megan).
Fox has stated she will get around to watching the movie at some point (and probably crying to herself, while demanding her husband Brian refill her Botox syringe). Fox accused the Transformers cast and crew of "hitting me hard" during the press tour, which discouraged her from going to see the film (you really didn't miss anything).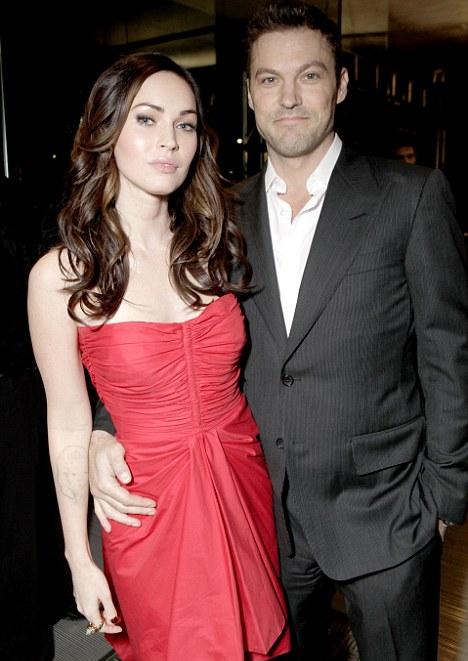 Megan Fox and Brian Austin Green
What does she mean by "hitting me hard" - well, let's see, they began airing out her dirty laundry for publicity, by telling the world that she cheated on her then fiancé-now-husband, Brian Austin Green with costar, Shia LaBeouf Megan Fox Had Sex With Shia LaBeouf.
Fox stated to MovieFone, "I haven't seen it yet, but I will see it. I mean, if they hadn't been hitting me so hard on the press tour, I would have gone to the theatre. But I felt like that would have been a disaster - me sitting with a packed theatre of people watching the movie. I mean, I have nothing against watching it. And I love Shia [LaBeouf] to death; I love him unconditionally. And I love that crew. I'm really close to the hair, make-up and wardrobe that made that movie. I want to see it for them...I couldn't do it. Then that would turn into not just me wanting to see the movie, that would have been like, 'She's trying to take attention from the movie by being at the theatre when it's released'. It's a lose-lose."
RELATED ARTICLES
Megan Fox Wants Kids But The Question Is...
Megan Fox's Husband Wants To Punch Shia LaBeouf In The Face
Shia LaBeouf Slammed For Blabbing About Having Sex With Megan Fox
Megan Fox Had Sex With Shia LaBeouf
STORY SOURCE