Not Enough People Watched "Watchmen"
...And It's Burning Warner Bros.
...Like A Date With Paris Hilton
March 12. 2009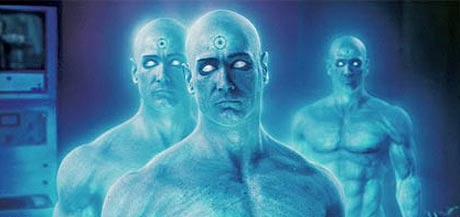 I knew the movie "Watchmen" didn't look right. I alluded to it for months prior to its release. Not only did it go on to debut with weaker numbers than projected, after a costly advertizing blitz, sales in week two are proving a bigger disappointment.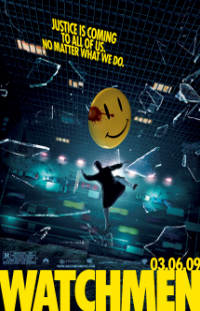 All this is the byproduct of an embarrassing, painful, publicized legal case for a movie that has now not lived up to its hype. For Warner Bros., it was the equivalent of fighting over a landmine...or dog poo. Congrats, you stole a dud from Fox with an unoriginal storyline.
Just desserts.
'Watchmen' Postmortem: Who Was Afraid Of The Pic's Fanboys? What Price Fidelity?
Talk about an interesting case study... I won't tell you that the most anticipated superhero movie debut since last summerís The Dark Knight, and one of the most expensive because of its $130M to $150M budget, is a bomb financially. I also wonít tell you this non-sequel and non-remake big-screen retelling of a wildly admired graphic novel by Alan Moore and Dave Gibbons sucked creatively. Because even I believe that sometimes films shouldn't be judged on just those criteria. Instead, this is one of those rare times in Hollywood when the consensus complains that the director and the studio tried to stay too faithful to the source material in order not to offend the sensibilities of the fanboy core audience. (Don't quibble with me about the ending being changed. That giant alien squid nonsense was a non-starter even with CGI up the wazoo.)...