Usher Gets Back At Ex-Wife For Demanding He Take A Drug Test Over Cocaine Use
Kicking Her And The Kids Out!
May 17. 2012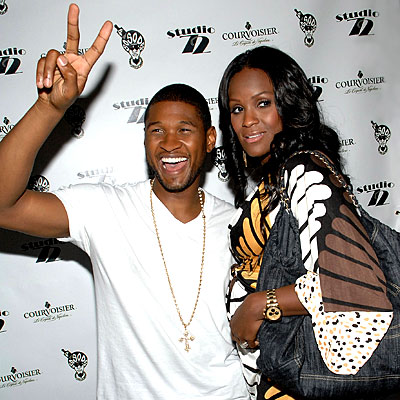 Usher Raymond and Tameka Foster
Tameka Foster, the ex-wife of singer, Usher Raymond, is finding out fast just how much their relationship has deteriorated. Months ago Foster demanded Raymond take a drug test regarding cocaine use, as leverage in their custody and alimony court dispute. The singer is still holding it against her.
Usher has called in a realtor to sell the $3,000,000 Roswell, Georgia mansion Foster is living in with his two sons and her children from a previously marriage. Foster is enraged over his decision, as she could be forced to vacate the home in 60 days, depending on when the property sells. If he wants to be really nasty, he may evict her and his children before the property has a buyer.
Raymond doesn't even live in the home and has other properties, but is being mean to Foster in what is typical Hollywood behavior. Foster is not nice either, but considering his kids live in the house, you would think he wouldn't be so spiteful in kicking them all out.
RELATED ARTICLES
Singer Usher And Ex-Wife Tameka Foster Fighting It Out In Court
Usher's Fans Repay His Disloyalty
Singer Usher Files For Divorce
Usher's Wife Leaves Blogger Profane Message
Usher And Wife Get Into Confrontation
Usher's Wife Claims They Had Sex On June 6th...
Usher Accuses Wife Of Spying On Him
Usher Flirting With Indian Actress
Usher Sued Twice For Being A Thief