Weinstein Company Hemorrhaging Money And First Film Flops After Harvey Weinstein Rape Scandal
November 2. 2017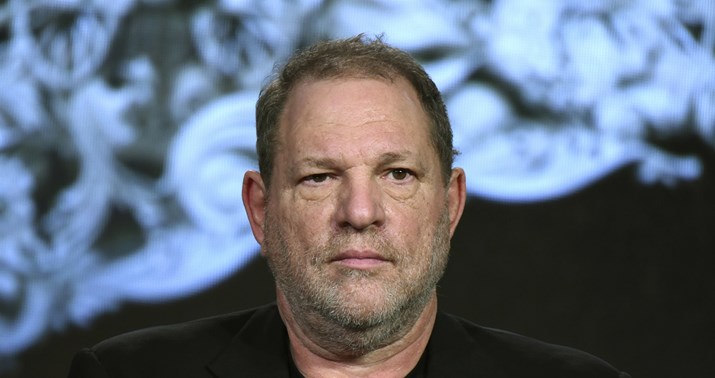 Harvey Weinstein
The Weinstein Company, which specializes in making arthouse films, is hemorrhaging money in the face of the Harvey Weinstein rape and sexual assault scandal that has rocked Hollywood. The first film released since the rape scandal broke is the grotesque horror movie "Amityville: The Awakening" and it has grossed a paltry $742, and at Halloween of all times.
The Weinstein Company is also struggling under a mountain of legal fees from lawsuits that have been filed over Harvey Weinstein's criminal conduct in raping and assaulting women. The company, owned by Bob and Harvey Weinstein, who maintain a 40% share, is facing legal demands from writers and producers, who are demanding to be released from their contracts.
Harvey Weinstein has also sued the Weinstein Company, demanding his office emails be released to him. Weinstein also has the gall to allege wrongful termination in legal papers, in reference to being fired over the scandal. Weinstein's conduct is adding to the company's financial woes that he created via sexually attacking many women. The board of the Weinstein Company were negligent in repeatedly okaying legal settlements for Weinstein's depraved sexual behavior, rather than firing him years ago when this madness started at the company.
RELATED ARTICLES
Hollywood Executives Like Harvey Weinstein Who Cross The Line Into Sexual Harassment And Rape In The Workplace Inflict A World Of Harm On Their Victims
Hollywood Knew For Years That Harvey Weinstein Is A Sexual Predator And Rapist But Shielded Him And Others Like Him In The Industry
Madonna Has Sexually Harassed And Groped People Without Permission Much Like Harvey Weinstein
Harvey Weinstein Labeled A Rapist Confirming Previous Site Claims