Hollywood Executives Like Harvey Weinstein Who Cross The Line Into Sexual Harassment And Rape In The Workplace Inflict A World Of Harm On Their Victims
Congress Needs To Clean Up Hollywood
October 14. 2017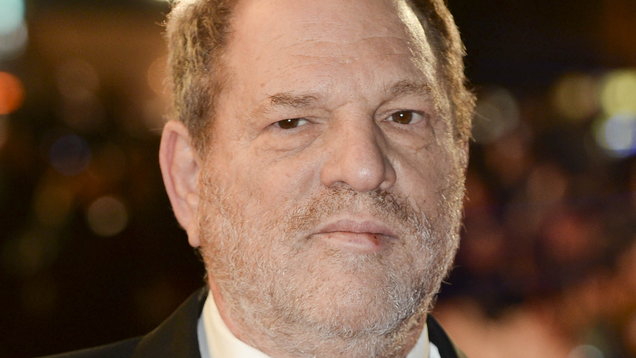 Harvey Weinstein sexually harassed, raped and blacklisted actresses in Hollywood. Actresses such as Asia Argento, Ashley Judd, Angelina Jolie, Kate Beckinsale (who was 17), Mira Sorvino, Rosanna Arquette and Gwyneth Paltrow have spoken about his terrible behavior. Over 30 women have spoken out in America and Britain regarding Weinstein's criminal conduct.
Many people meet at work and end up dating each other. It is not unusual or inappropriate, as long as proper social boundaries are observed. It is okay to tell someone you find them attractive and would like to date them. For example, Microsoft founder Bill Gates met his wife when she sought and obtained employment at his company. She had a crush on him and would sit next to him at Microsoft seminars. He had a crush on her as well. A mutual and consenting relationship developed from there and it turned into marriage. She is now his wife and the mother of his children.
The problem occurs when men like Weinstein sexually assault and or rape people in the workplace. That is not courting. That is a crime. Weinstein kept groping women and forcing himself on them, which is unacceptable behavior. He repeatedly touched dozens of women in a sexual manner, without their permission, which traumatized them. Weinstein also made very crude sexual references to women who did not want him, which constitutes sexual harassment. There is a difference between stating "I like you and would like to take you on a date" which is acceptable, as opposed to the unacceptable "I want to f**k you" which is a line Weinstein has used. Once again, he did not politely ask women out who were in his employ. He used very explicit sexual terms and physically groped them.
Minutes after meeting some of his victims for the first time, Weinstein would forcefully grab their hands and force it to his penis. In two incidents he forcefully grabbed women by the head and forced their faces to his penis, without permission. That is not consensual sex. That's ambushing and overpowering women who do not have the physical strength to fight him off.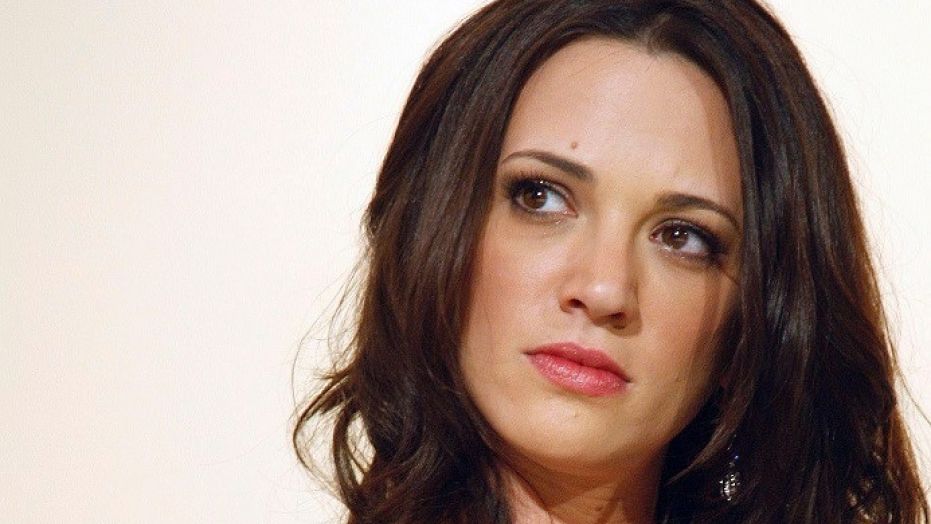 Asia Argento was raped by Weinstein
It is happening to men in the industry as well, who are targeted by select gay executives. Some, not all gay executives have targeted straight and gay men, touching them without permission, which is just as unlawful as what Weinstein has been doing to women. Heterosexual Hollywood actors Terry Crews and James Van Der Beek reported they were sexually assaulted when older Hollywood male executives groped them. There are young gay Hollywood actors and singers who were sexually assaulted as well by older male executives. None of it was consensual. There are older executives abusing their job posts in sexually assaulting people, with the lingering threat of destroying their careers if the talent complains to police or goes public with it.
The point of all this is no one should be touched in a sexual manner without their permission. No one should face career retaliation for rejecting someone's sexual advances. People go into the entertainment industry to live their dreams of working in the arts. They want to work, have a great career, fall in love and mutually date the person they choose. When you're in love it's a wonderful feeling. And that's how it should be. They don't want to be sexually assaulted. It damages lives.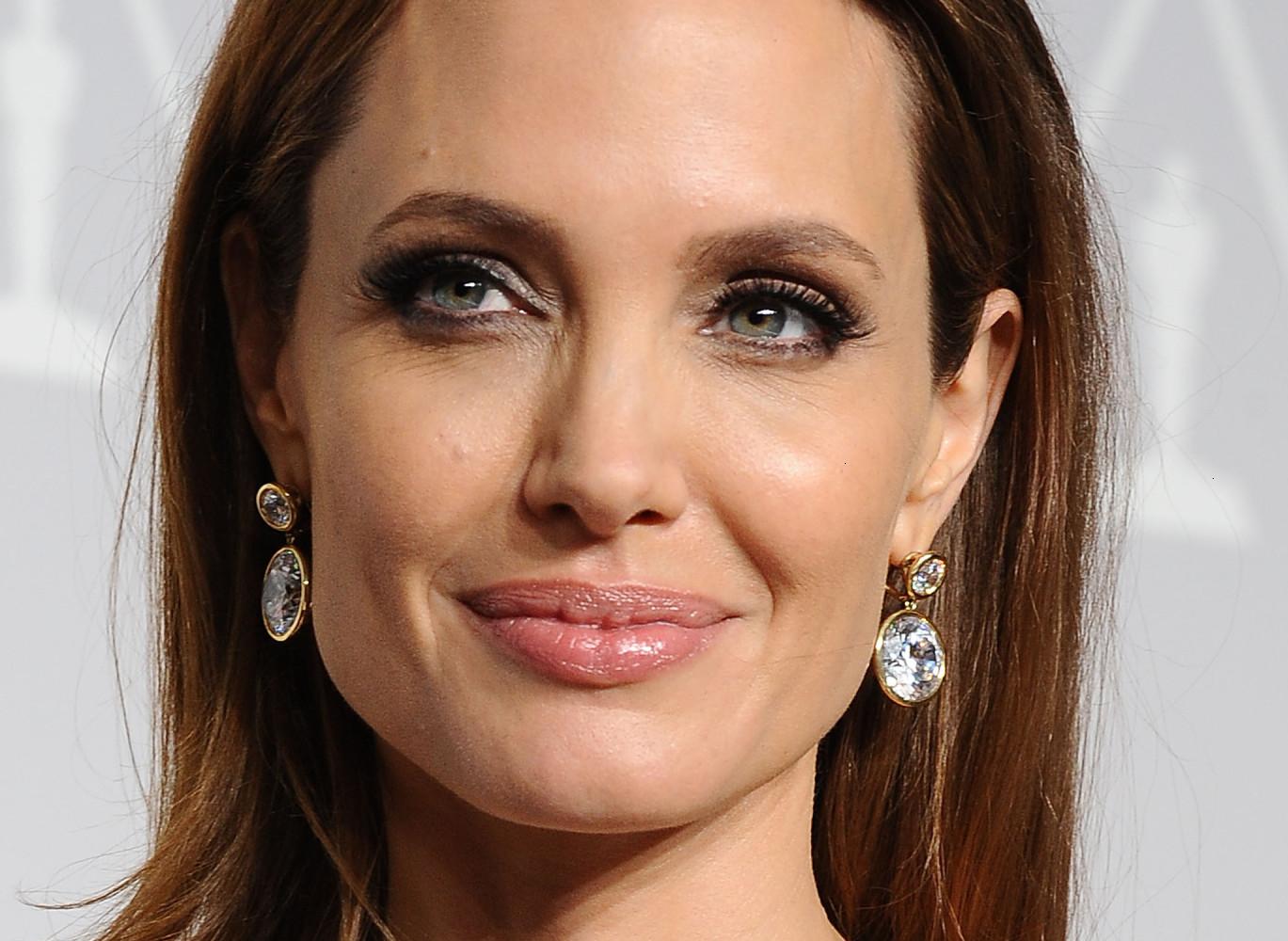 Angelina Jolie was sexually harassed by Weinstein when she was younger and decided to never work with him again
There have been entertainers with mortgages and car notes, who were sexually assaulted by Hollywood executives that threatened to kill their careers if they did not submit to the sexual assault and remain quiet about it. Some make the difficult choice of submitting and being silent, because they don't want to lose their home and vehicle. People have families to support as well. It's a terrible choice to have to make. Some submit, but I suggest you do not, as the emotional trauma people are going through from it is significant.
Now you have all these emotionally broken people who've been sexually assaulted because they did not want to lose everything, trying to suppress the feelings of abuse, anxiety and anguish, which is difficult. Some turn to drugs and alcohol in trying to numb the pain, which creates even more problems. It has happened many times in the entertainment industry and it is not right.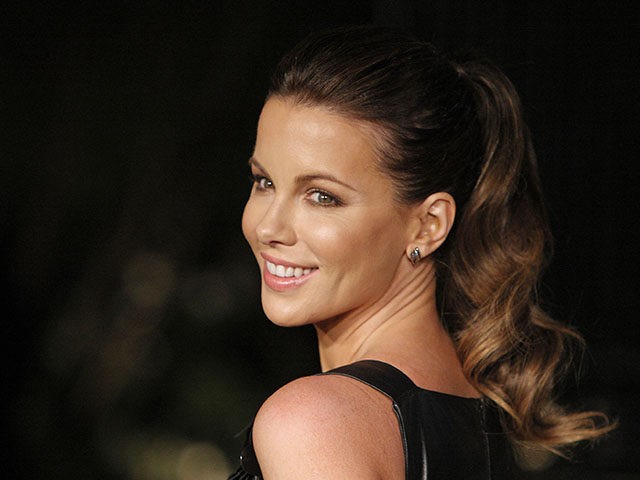 Harvey Weinstein sexually harassed a then underage Kate Beckinsale, illegally offering her alcohol and trying to have sex with her when she was 17
When you work as an executive, you are supposed to be professional and do what is in the best interest of the company. You are supposed to hire the best talent within budgetary guidelines, work in an efficient manner to get projects done and issue paychecks accordingly. People don't owe you sex because you have given them a job or helped them in their career. That is highly unprofessional and unethical. The average workplace in America is not like this. However, as I have repeatedly stated online, Hollywood is like Sodom and Gomorrah. There is nowhere else like it in America.
What's even more alarming is the number of underage teens who have been sexually victimized. Former female child stars such as the late Aaliyah, Foxxy Brown, Rihanna, Teairra Mari and Jamie Lynn Spears, among others, are the subject of underage sex claims, regarding being sexually targeted by older men in the industry.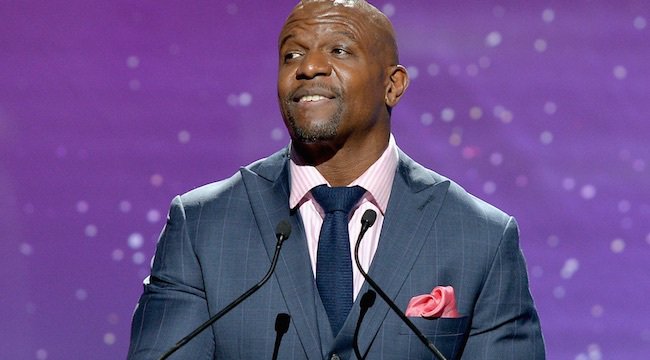 A stunned Terry Crews was sexually assaulted by an older male executive who grabbed his penis at a party last year, right in front of his shocked wife. Crews wanted to beat up the executive but did not want to go to prison for assault.
There are also former male teen child stars who were molested by grown men in the industry, but I don't want to put their names on here and out them, as they are closeted. One is a pop singer who sometimes did country music, several were former boyband members, another is an R&B singer and a number of them are actors who starred in movies and on top sitcoms (one now has HIV). If they want to talk about it publicly, it's up to them. However, considering what they have been through, I will not name them. The stories abound in industry circles about them, but have not been made public.
However, I did write about some incidents that had been made public by the victims (Former Child Star Corey Feldman Says He And Corey Haim Were Sexually Molested And Passed Around By Hollywood Pedophile Ring Beginning At Age 11). What happened to the late teen actor Corey Haim was a tragedy. He and his friend Corey Feldman were favorites of many kids in the 1980s. Haim and Feldman were sexually assaulted and raped by older male executives when they were minors. It began their downward spiral into drug use and alcoholism, which contributed to Haim's early death at age 38.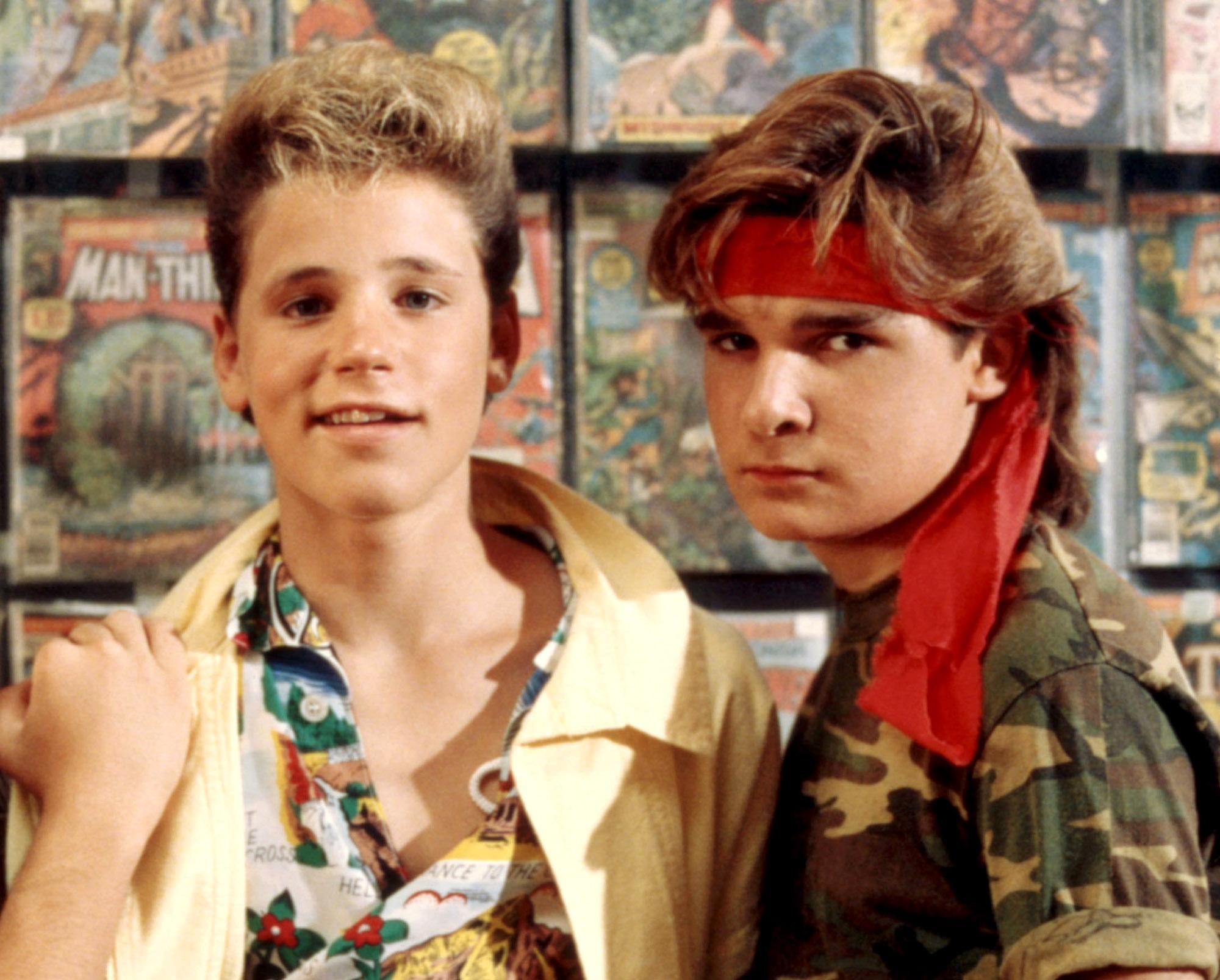 Corey Haim and Corey Feldman as kids in Hollywood in the 1980s. They were terribly sexually abused by a pedophile ring of Hollywood male executives, who passed child stars around.
Then there was New York airline executive, Lou Pearlman, who moved to Orlando, Florida. After leasing an airplane to the 1980s boyband the New Kids On The Block, Pearlman decided to start his own record label in the 1990s called Trans Continental Records. Pearlman signed underage artists to the label, in trying to duplicate the New Kids On The Block's financial success. He knew nothing about music. Trans Continental Records was highly derivative. Pearlman looked at preexisting groups and began ripping off their look, sound and at times, their lyrics as well (i.e. Take 5 was a complete rip off of the British boyband 5ive in visuals, sound, choreography and lyrics).
The label was a front to feed Pearlman's pedophilia. Pearlman began sexually harassing and groping underage male teen stars, some of whom publicly complained about it. People complained Pearlman would hold business meetings wearing a robe (much like Weinstein). In one incident that was publicly talked about, an aspiring, underage teen asked Pearlman how he could become famous like Pearlman's group "The Backstreet Boys" Pearlman opened his robe, exposing his penis and told him he would have to perform oral sex on him to become famous.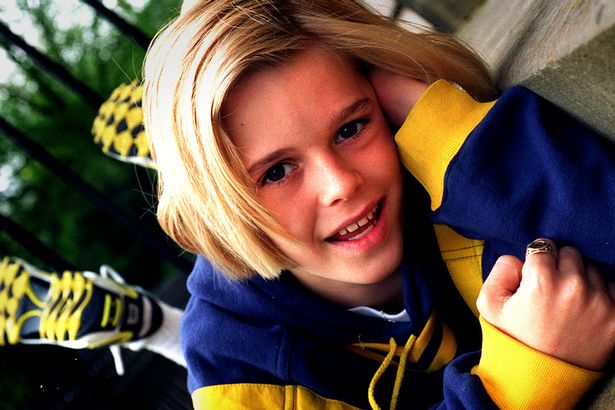 Aaron Carter at age 9
Pearlman repeatedly sexually harassed the famous boyband stars he signed. It has been stated he raped two boyband members as well, but I do not want to name them. Rumors also abound online that he sexually assaulted a then underage solo singer, Aaron Carter, whom he signed to a music deal at age 9, which resulted in the singer's mother and brother confronting Pearlman.
As an adult, Carter has been exhibiting all the signs of abuse and trauma. Carter recently sat with television psychologist Dr. Phil, in briefly discussing the emotional and mental problems plaguing him, as well as drug and alcohol issues. Carter also has dysmorphia, which led to self-mutilation and anorexia. Dr. Phil and Carter did not discuss Pearlman, who is the root of the problem. As a child, Carter was sometimes in the care of pedophile Pearlman. Parents of the boyband members and solo singers thought Pearlman was a rich, upstanding businessman, but did not realize he is a pedophile and financial fraudster until it was too late. Pearlman robbed his recording artists and gave preferential career help to those who let him rape and sexually assault them.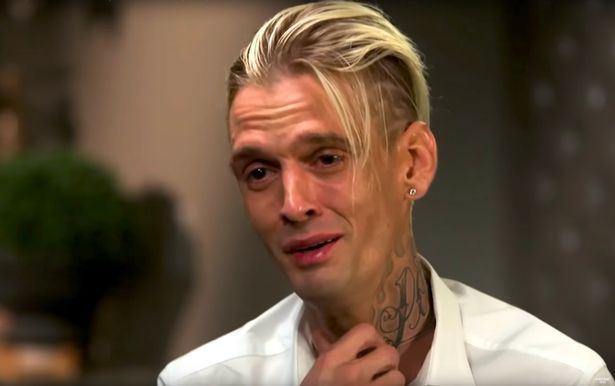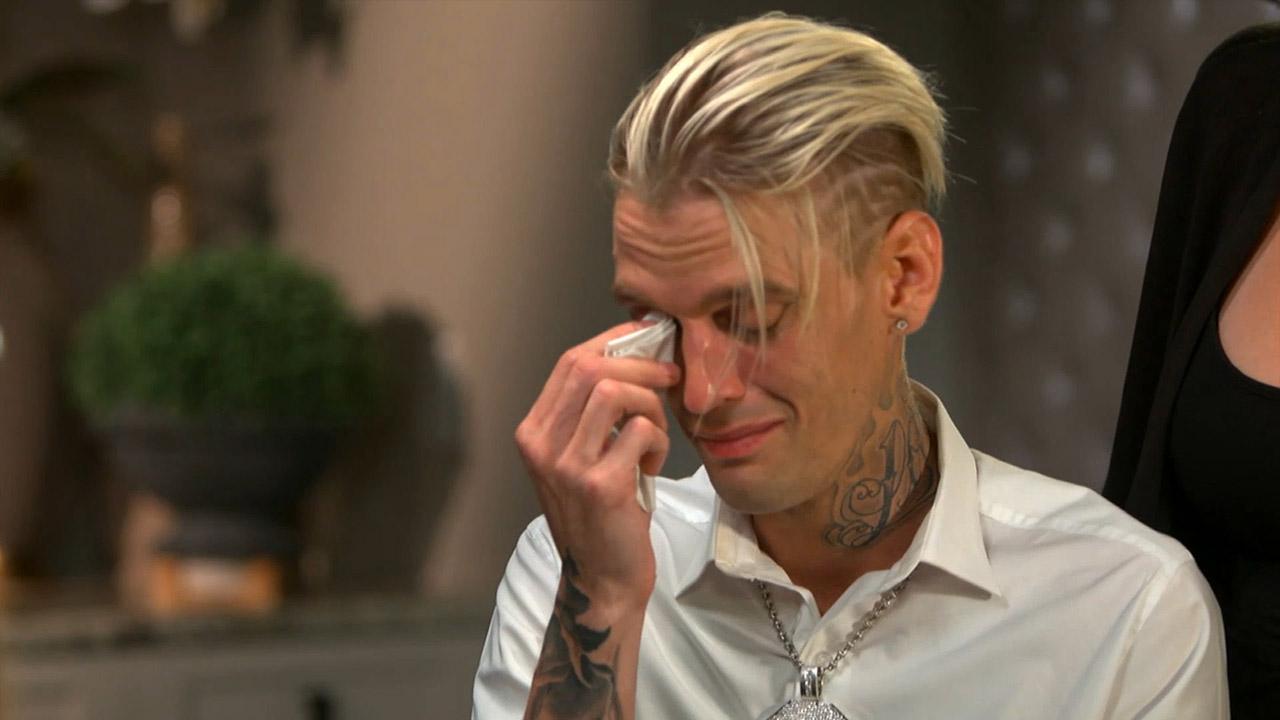 Aaron Carter today at age 29 is struggling with many problems due to what happened to him as a child in Hollywood
In 2006, Pearlman was arrested for running a $300 million dollar ponzi scheme, one of the largest in U.S. history. In 2008, while in custody, Pearlman was sentenced to 25-years in prison for running the ponzi scheme and engaging in money laundering and bankruptcy fraud. Pearlman died last year in a Miami prison at the age of 62.
I really do not recommend kids go into Hollywood. They will likely be preyed upon by sexual predators. If parents do make that decision to take their children into Hollywood for a career, they need to personally supervise their kids 24 hours a day. Do not leave it up to others to supervise them in Hollywood. Some assistants in Hollywood have literally and knowingly brought/transported underage and of age aspiring and established stars to sexual predators in the industry for unsavory purposes, without the victims' knowledge of what was truly going on.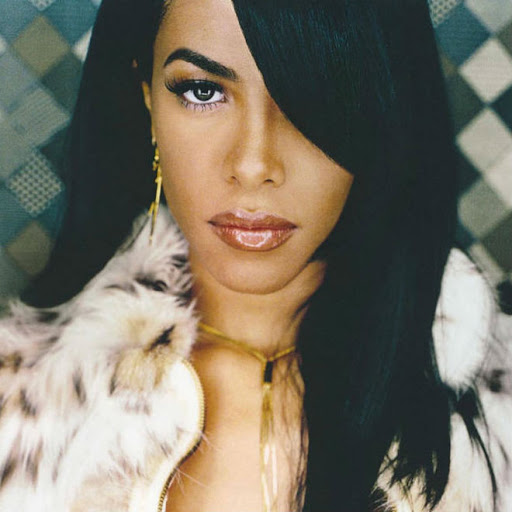 Aaliyah, the goddaughter of singer Gladys Knight, was managed by her uncle, singer Barry Hankerson, mistakenly thought she would be okay in music, in that industry people wouldn't dare mistreat her or have to answer to them. However, a then newly signed singer R Kelly, who unbeknownst to people at the time, was a pedophile (still is). Kelly offered to produce Aaliyah's music and began sexually exploiting her when she was 14 and he 27. Aaliyah died in 2001 in a tragic plane crash. Kelly continues to sexually exploit young women to this day.
Men, women and especially children, should not be targeted and in an industry where top executives cover for each other. Many entertainment industry companies have a very poor sexual harassment policy, opting to stonewall victims into silence with career threats. There are many companies in America where a person can make a formal complaint regarding sexual harassment and it be taken seriously. Many companies even have mandatory training courses warning employees about not crossing boundaries into sexual harassment in the workplace. However, not in Hollywood. In Hollywood some executives perversely think sexual harassment and rape are a job perk. They go around bragging in industry circles about having their way with aspiring and top stars. It's really pathetic.
I suggest all the people who have been sexually assaulted privately see a licensed therapist for confidential help in emotionally healing from what transpired. It's not healthy keeping that bottled up, as it will surface in other ways as self-destructive behaviors (addiction, self-mutilation, eating disorders, violence, depression, suicidal thoughts). A licensed therapist can help you resolve those issues and come to terms with what happened. It can put you on the road to healing.
RELATED ARTICLES
Social Networking Calls For A Boycott Of Donna Karan Clothes Over Her Defending Sexual Predator Harvey Weinstein In Stating Women Dress In A Manner That Asks For Sexual Assault
New York District Attorney Cyrus Vance Looked The Other Way To Harvey Weinstein's Crimes In 2015 Due To Pressure From The FBI And Obama White House And A Bribe
Lindsay Lohan Defends Fellow Kabbalah Member Harvey Weinstein Over Raping And Sexually Assaulting Actresses As His Wife Changes Her Mind And Leaves Him
Crooked Judge Illegally Presided Over And Threw Out Kesha Rape Case Against Dr. Luke Due To Blaring Conflict Of Interest Via Husband Working For Sony Music
Harvey Weinstein Is No Different From Appalling Industry Men Like Jay Z And LA Reid Who Sexually Harass Women While Threatening Their Careers
R Kelly Victim Breaks Confidentiality Agreement To Talk About His Pedophilic Behavior When He Raped Her As A 15-Year-Old Virgin (Video)
Barack Obama, Michelle Obama And Hillary Clinton Slammed For Their 'No Comment' On Harvey Weinstein Finally Issues Statements
Actor Terry Crews States He Was Sexually Assaulted By A Hollywood Executive Who Grabbed His Penis
Harvey Weinstein's Fall From Grace As Sexual Harassment And Charity Fraud Claims Surface
T-Boz Of TLC Says She Is Not Surprised LA Reid Is In Trouble For Sexual Harassment
Harvey Weinstein Labeled A Rapist Confirming Previous Site Claims
Lou Pearlman - For Some Much Is Never Enough