Allen Iverson Slams Usher's Judge Demanding She Recuse Herself From His Custody Case
January 9. 2013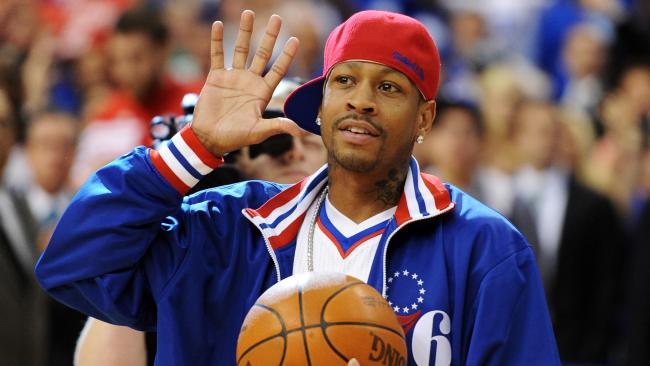 Allen: talk to the hand
Tameka Foster, the ex-wife of singer Usher Raymond, has really opened a can of worms in slamming Atlanta, Georgia judge Bensonetta Tipton Lane, for awarding the R&B crooner custody of their children, after his lawyers gave her hefty campaign donations ($25,000). For more on that past articles: Usher's Ex-Wife Files Appeal In Custody Case Citing Judicial Corruption and Usher Puts His Mansion On Market Telling Ex-Wife And Kids To Get Out.
Allen: no she can't be my judge
As a result of the ruckus, the FBI opened a case into judicial corruption (oh, those judges are going to get you Tameka). Now famous basketball player, Allen Iverson, has asked Lane to recuse herself from his case as well, fearing she will do to him what she did to Foster, as his wife's attorneys are the same lawyers who represented Usher. He even cites the case in his legal filing. In short, Lane's name is gone.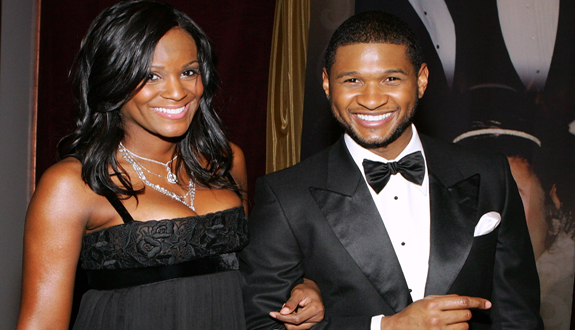 Tameka Foster and Usher Raymond before their divorce
All I know is, Tameka better watch her back and not even get so much as a parking ticket or jaywalk in Georgia, because that judge will get her or get one of her fellow jurists to do it. You see, when one judge is offended that you've called out their corruption, they'll rope their buddies into it in trying to mess up your legal rights (*looks at Miami Federal courthouse* I'm gonna make you guys internationally famous with my film and you've earned it).
RELATED ARTICLES
Usher's Ex-Wife Files Appeal In Custody Case Citing Judicial Corruption
Usher Kicking Ex-Wife Tameka Foster Out Of His $3,000,000 Georgia Mansion