Beyonce Steals More Copyrights
November 4. 2008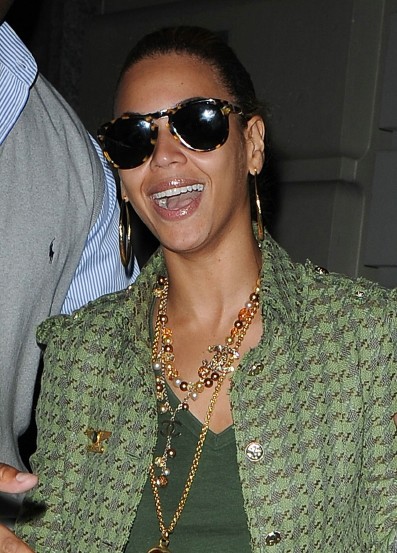 Beyonce frequently steals other people's copyrighted works for her own projects, earning her a terrible reputation with millions of people. Most blogs now refer to her as "unoriginal" and a "thief."

Sony artist Beyonce's new album has already been hit with copyright infringement claims. Blogs are reporting Beyonce's video for the song "Single Ladies" is a rip off of the preexisting copyrighted video

"Mexican Breakfast" by

Gwen Verdon. I watched the two videos and it is indeed a rip off on Beyonce's part.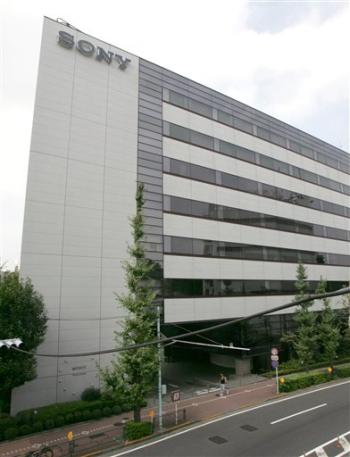 There is also controversy surrounding Beyonce's other new song "If I Were A Boy" and her allegedly trying to gain writer's credit and publishing rights via dirty tactics, to the track allegedly written by Toby Gad and BC Jean.
However, Toby Gad and BC Jean stole the song from my preexisting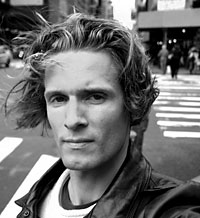 Toby Gad

Following the criminal Hollywood tradition of unlawfully passing around numerous people's copyrighted works and using them without permission, an illegally made copy my Gwen Stefani who unlawfully infringed items from it.

Interscope was served a "cease and desist" legal notice in September 2008 regarding illegally using my

A preexisting song I registered with the Library of Congress years ago, as apart of my Copyrighted Catalog, is entitled "A Big Girl Now." The hook of the song goes "I'm a big girl now / Well big girls don't cry/ Well maybe that's a lie."

As those of you know who have heard the later released Fergie rip off, the hook to her copyright infringing song "Big Girls Don't Cry" that she took writer's credit for, along with Toby Gad goes "I'm a big girl now / And big girls don't cry." That's the same hook as the one in my preexisting copyrighted song that predates Fergie's rip off. There are other copyright thefts in it as well that I will list in detail at a later date.

This is not the first time Fergie stole music from a Miami based

indie

artist and for that same album. For more about that lawsuit against Fergie click here.
Fergie (left) Toby Gad (right)
Typical Hollywood. They believe criminally stealing a copyrighted work and by adding or dropping a word, in this case the word "well" it actually becomes a new song you can say is different from the preexisting copyrighted song you illegally stole it from.
It's the same foolishness Beyonce did when she publicly and fraudulently took credit for writing the song Ne-Yo wrote called "Irreplaceable" because she arranged the humming during the bridge on the tune (humming doesn't even constitute lyrics/words). That story has now become an internet punch line at her expense and testament to her craziness.
Much like Beyonce tried to take writer's credit for songwriter Jasmine Sullivan's preexisting song "Resentment" that Victoria Beckham recorded and released two years prior. Millions of people all over Britain and Europe heard the song. Beyonce later heard it, rerecorded it and tried to take writer's credit for the preexisting track, much to the disgust of internet blogs, who slammed her conduct.
Beyonce, whose label and Madonna share the same attorney, Robert Jacobs, who I met in 2005, is responsible for the Sony (Beyonce) and Warner (Madonna) music publishing catalogs.
Beyonce has once again stolen more from my Copyrighted Catalog. The songs "Ladies Night" (which Beyonce took writer's credit for knowing she ripped it off) and "If I Were A Boy" contain copyrighted lyrics from my preexisting work that she has stolen.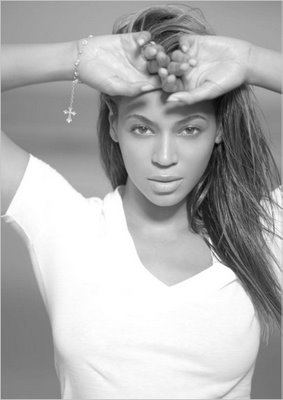 Ripped off copyrighted photo treatments as well

She's even stolen copyrighted album photo treatments from my

Copyrighted Catalog as well

. The photo where her hand is prominently shown with a cross dangling from it and the other photo with the metal fingers/gloves were illegally taken from my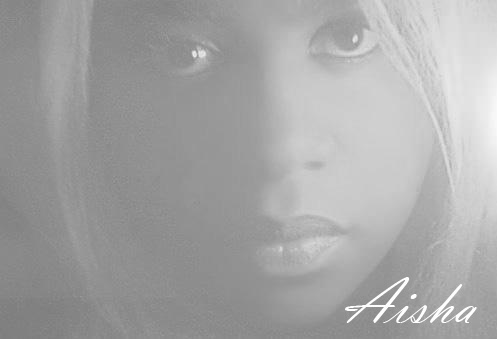 Not to mention the packaging and concept of her new CD rips off my preexisting copyrighted "Aisha" double digital album, which is a two CD album, with a black and white close up as the cover, with the slow songs on one disc and the fast songs on another. That's the exact packaging and concept of Beyonce's new CD that is slated for release this month.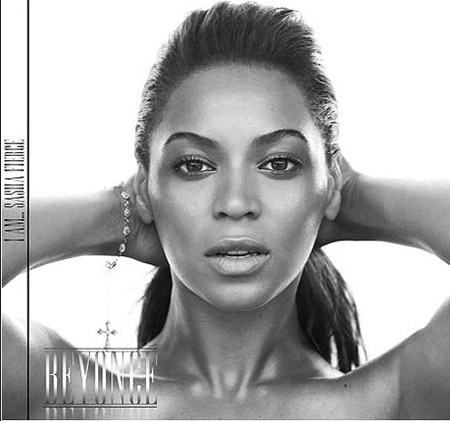 To sum it up, Beyonce has stolen years old, preexisting copyrighted lyrics, music and photo treatments from my Copyrighted Catalog for this CD. For the previous Beyonce B'Day infringements click here.

I have no reason to lie about this. Furthermore, these artists, with Beyonce being one of the worst in this realm, are known for stealing people's music. I'm not the only one they've done this to, as they have been sued by many for stealing copyrighted works.

I also have proof via my copyrights that were registered years before they were illegally stolen by the aforementioned people. Not to mention, these labels and their artists have been caught in the site statistics visiting my website for years, when they shouldn't even know who I am, as I'm an indie artist, but do because they got an illegally made copy of my

I am asking you to boycott Beyonce's new CD scheduled for release this month and

please

boycott her label Sony as well, who continue to criminally steal copyrighted works from me, as they have done to others such as Louis Vuitton, singer Des'ree and many others, in the name of corporate profits by any means necessary.

In the time I have been writing about my displeasure at the infringements released by Sony, beginning in January of this year on my website, their stock has plummeted, so have sales and viewership for the corresponding artists and media properties involved in the case. Criminally ripping off a black, female immigrant has a terrible stigma attached to it.

Split personality for new Beyoncé album

Oct 15, 2008, 08:57 AM - Details about Beyoncé's upcoming album, due in stores Nov. 18, have been hard to come by until now.

But yesterday, the singer's father, Matthew Knowles, unveiled the complete tracklisting for members of the press in Hollywood, and even played a few minutes of each song and afforded details about promotional plans. First, it's a 17-song double-album. However, if the economy has you looking to save a few bucks, you can instead buy a condensed 11-song single-CD version; both editions will go on sale the same day.

The first disc in the deluxe package is on the balladic side, while the second disc focuses on more upbeat, rhythmic material.