Boycott Madonna
April 15. 2011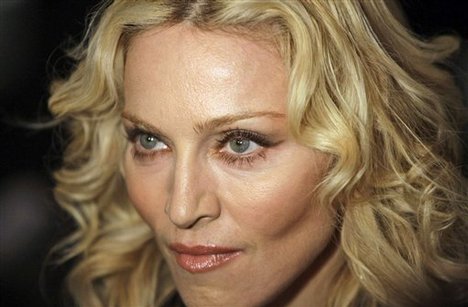 Madonna
The site has been hacked again by Madonna's Kabbalah hackers at Digilink, who do work on her website Madonna.com. Items on this site have been hacked and erased by them again. Other articles were doubled up, due to malicious code criminally planted on the site.
I am also being stalked, harassed and threatened by members of Madonna's Kabbalah cult. A psychotic Kabbalah member that has come up to me about a dozen times in the presence of witnesses, stalked and confronted me yesterday in a Barnes and Noble book store in Miami, babbling threats on the old coward's behalf. Contrary to press articles, she is still very much in the cult.
What's almost as sick is the book store is quite far from my home, but the Kabbalah member had been following us around all day from the time we left the house, then stopped at a nursing home to visit my friend's aunt, who has Alzheimer's. My family witnessed the incident in the book store, which angered and upset my mother (we took pictures of said cult member again). I am asking you to boycott that thief Madonna and everyone that does business with her, as her commissioned criminal conduct is inexcusable and is being condoned by the government due to bribery and corruption.
RELATED ARTICLES
Newsweek Outs Madonna As The Criminal Behind Kabbalah
Madonna's Connection To Phone Hacking And Wiretapping Scandal
Rupert Murdoch Finally Admits His Company's Phone Hacking And Wiretapping Crimes
Madonna: FBI And IRS Are Not Investigating Me (But How Would She Know)
Madonna.com Hackers Hacked Into Google Adsense Wiping Out Thousands Of Dollars In Ad Revenues