Madonna: FBI And IRS Are Not Investigating Me
April 9. 2011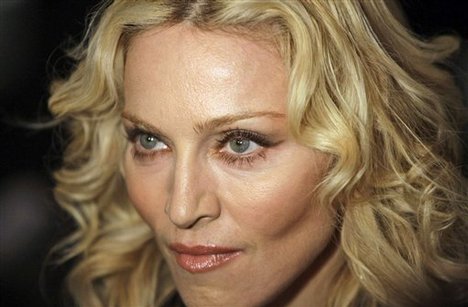 Madwoman Madonna
Pop music lunatic and thief, Madonna, has angrily denounced claims by the Daily Mail and former Fox News columnist, Roger Friedman, that the FBI and IRS are investigating her and Kabbalah. The Daily Mail directly quoted "the Los Angeles FBI" as stating Madonna and the Kabbalah cult are being investigated by the agency for, "Several irregularities and suspicious activity." Friedman quoted two people he knows in New York that received grand jury subpoenas from the IRS regarding Madonna and Kabbalah.
However, Madonna is denying the stories are true, but how would she know? Is she in the FBI to know. As stated previously, she did bribe the head of the FBI, Robert S. Mueller, regarding this case, but he is out of the agency in a few months. She is going to have to bribe the new guy as well to make all her criminal activity disappear from any indictment list.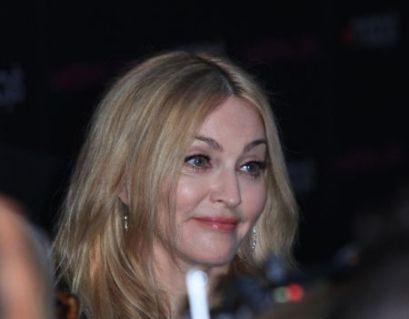 Madonna became rich solely off criminal activity and is now using the front of a so-called charity, Kabbalah, to illegally launder money into tax free status, as exposed by Newsweek and other publications (Newsweek Outs Madonna As The Criminal Behind Kabbalah).
Madonna, the world's most notorious media whore called the claims of investigations against her embarrassing. This woman goes outside in a leotard looking like hulk with too many Botox shots and she calls the investigations embarrassing. She sings like a chipmunk on crack and she calls the investigations embarrassing. I think what's most embarrassing is what Madonna has done to U.S. law enforcement's name in the country and around the world. People are actively calling the FBI and DOJ corrupt because of her and that's something that will never be forgotten.
STORY SOURCE
RELATED ARTICLES
Madonna Fraudulent Charity For Africa Squanders Millions On Big Salaries & Luxury Items For Greedy Kabbalah Members
Report: Kabbalah Cult Under Grand Jury Investigation
Madonna.com Hackers Hacked Into Google Adsense Wiping Out Thousands Of Dollars In Ad Revenues
Madonna's Entire Career Has Been Based On Stealing Others Copyrights
Madonna Stole Anne Sexton Poem
Madonna Steals Fashionline For Herself And Daughter
Madonna Stole "We" Film Project
Madonna Is Jealous Of Lady Gaga
Madonna Trying To Leech Off Lady GaGa