Chris Brown Is Bloodied And Bruised After Fight Regarding Rihanna And Drake
June 15. 2012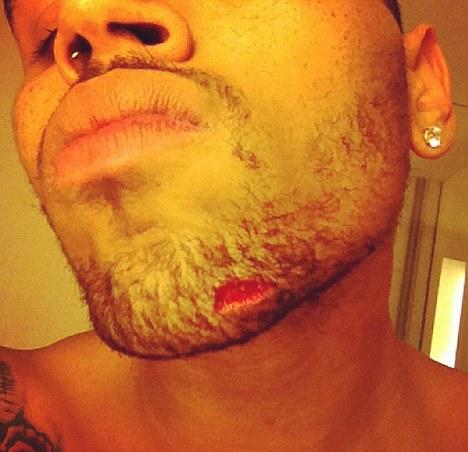 Chris Brown
Rapper Drake, one of the many men Rihanna has slept with, took offense at the presence of one of her other lovers, Chris Brown, at a party in New York and began throwing bottles at him. To some, it is just desserts for Brown having beaten Rihanna to a pulp, after she hit him in an incident during 2009. Brown was videotaped after the incident looking upset.
Being the attention seeker he is, Brown tweeted about it on Twitter, rather than going to the cops first, "How u party wit rich n**** that hate? Lol... Throwing bottles like girls? #shameonya!." Brown sustained a gash to the chin that he displayed online in a photo. He also has what is a booger or small clump of cocaine in his nose.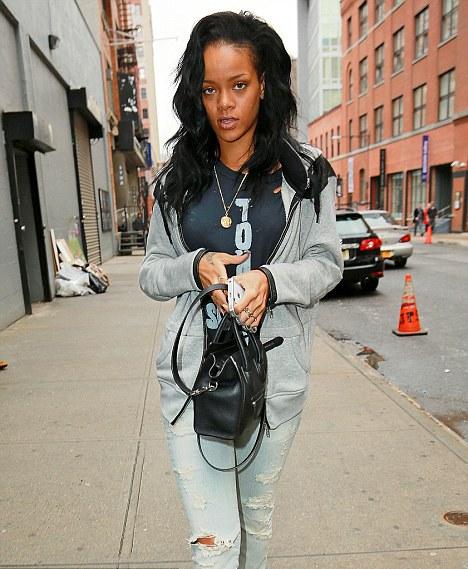 Rihanna
Drake may have also been jealous of the fact Rihanna is still Chris Brown, in spite of the fact he beat her and the singer now has a girlfriend, model Karrueche Tran. Many are calling Rihanna foolish for this decision. She recently invited him to a basketball party, determined to get him back.
Brown has lost a noticeable amount of weight recently, with rumors swirling online that he is a drug addict and or is suffering from HIV. This most recent incident is the latest blow to Brown, who like Rihanna, is still unpopular with the public after their public spat three years ago.
Rihanna Had Sex With Ashton Kutcher And Was Spotted At His House Late Last Night
Rihanna Fans Are Threatening To Kill Chris Brown's Girlfriend Karrueche Tran
Rihanna Uses Mean Racial Slur In Reference To Chris Brown's Girlfriend Karrueche Tran (Photo)
Chris Brown Showed Up In My Neighborhood