Chris Brown To Spend Christmas With Karrueche Tran Not Rihanna
December 22. 2012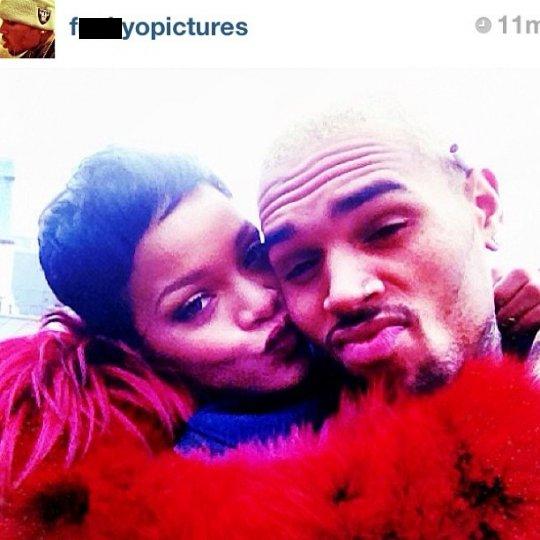 Rihanna and Chris Brown (he never looks truly happy around her anymore)
Rihanna has gone to her native country Barbados for Christmas, while Chris Brown continues to spend loads of time with his other girlfriend he refuses to let go of to the aforementioned person's annoyance, Karrueche Tran. The two will spend Christmas together with Brown's mom.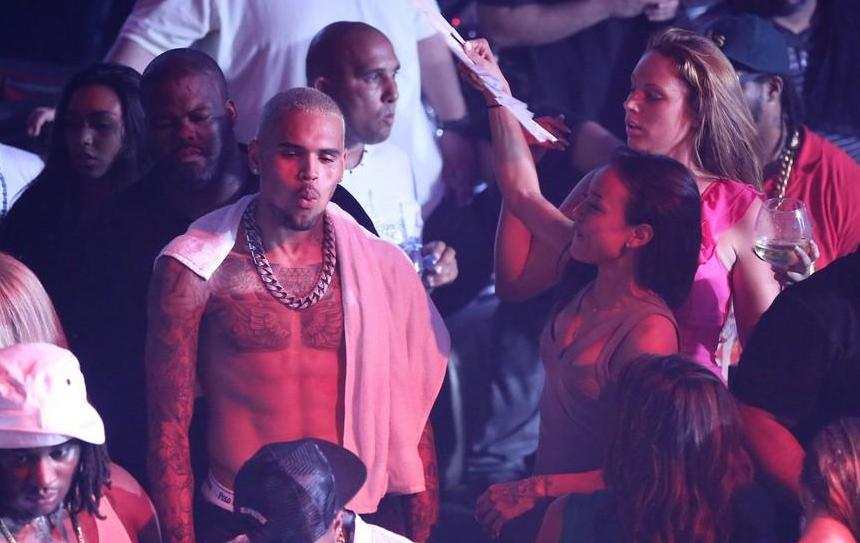 Chris Brown and Karrueche Tran
Rihanna will do her usual, calling and texting him complaining and having her friends whining about Tran. But since that's who Brown has repeatedly chosen, Rihanna needs to leave it alone. She needs to remember she is the one that dropped him because of her career, after the 2009 domestic violence incident she initiated (but broke the judge's restraining order sneaking around with him for sex).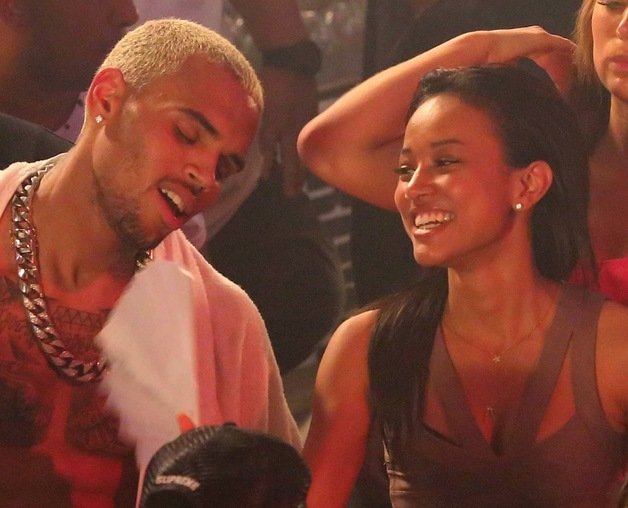 Chris Brown and Karrueche Tran
Can't blame a person for moving on, yet she is mad at him for this. Furthermore, when Brown and Rihanna get together, they bring out the worst in each other due to their drug and alcohol problems. Brown's mom need not close her eyes to what is happening. Brown has become a drug addict and alcoholic. He is not the same fresh faced little boy from Virginia anymore. He has been exposed to hardcore drug use and alcohol abuse in Hollywood and needs help with rehab before something worse happens.
RELATED ARTICLES
Chris Brown And Rihanna Are Back Together
Rihanna And Chris Brown's Dueling Interviews
More On The Chris Brown Assault On Rihanna
TMZ Confirms Karrueche Tran Is Staying With Chris Brown For The Fame And Money
Boycott Rihanna And Kabbalah For Violating The Constitution And Copyright Act
Chris Brown Has Betrayed Rihanna In Trying To Have Sex With Her Friends And Enemies
Rihanna's Rip Off Movie Battleship Is Pronounced The Biggest Bomb Of 2012
Rihanna's Rip Off Movie Battleship Bombs Badly As Judiciary Report Boycott Is Successful
Rihanna And Madonna's Kabbalah Committed Copyright Infringement In Stealing The Film Battleship