The Funeral Of Singer Usher's 11-Year-Old Stepson Took Place In Atlanta
July 28. 2012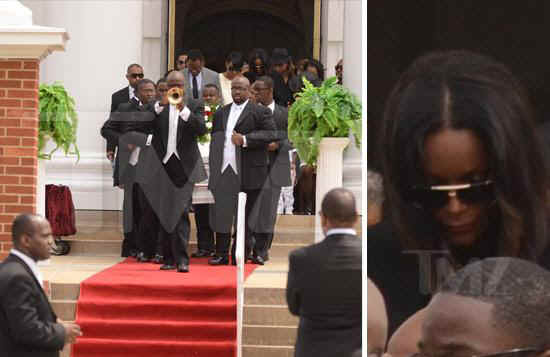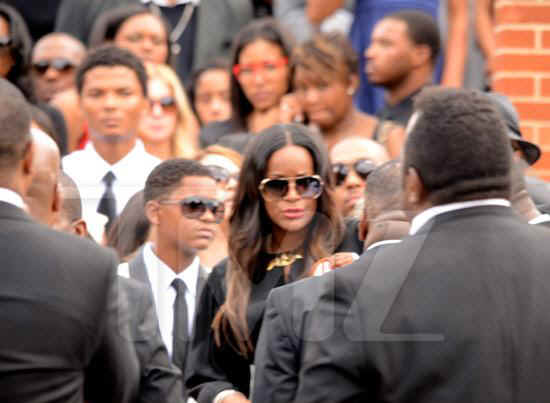 Kile Glover's funeral (Photo Credit: TMZ)
In what was undoubtedly a very sad day for R&B singer Usher and his family, the funeral of his 11-year-old stepson, Kile Glover, from his two-year marriage to Tameka Foster Raymond, took place in Atlanta, Georgia yesterday. Raymond and Foster have two young children, Usher V and Navyid.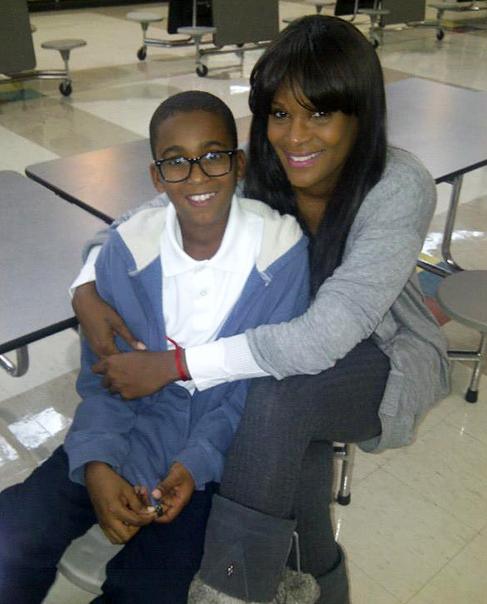 Tameka Raymond (wearing a Kabbalah bracelet) and Kile Glover
Glover was removed from life support after two weeks, as doctors had pronounced him brain dead, due to a traumatic brain injury that stemmed from a jet ski colliding with a inner tube he was floating on at Georgia's Lake Lanier. You could see the pain and anguish on his mother's face, as it is a terrible thing to have to bury a child, especially one so young.
RELATED ARTICLES
Usher's 11-Year-Old Stepson Has Died After Being Taken Off Life Support
Insurance Company Will Not Pay Long Term Bills To Keep Usher's Stepson On Life Support Beyond Two Months