Usher's Ex-Wife Terrified Of His Stalker And Wants Court Protection For Their Kids
July 5. 2012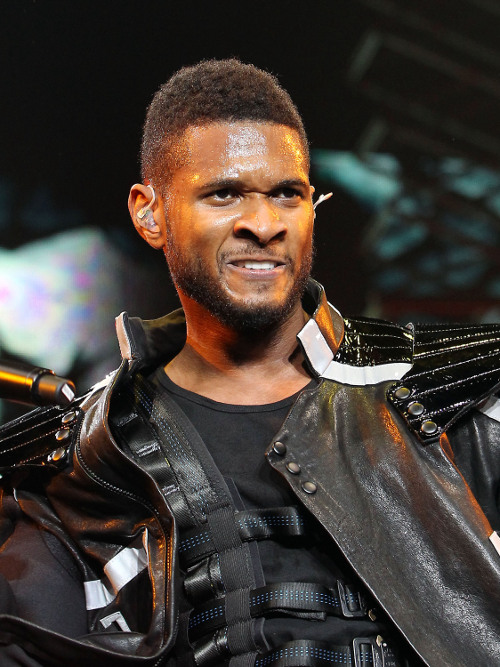 Usher
Tameka Foster, the manly ex-husband, I mean ex-wife, of singer, Usher Raymond, is using the fact he has a stalker, to undermine him in court during their child custody case, which also includes significant demands for alimony he deems exorbitant. Foster also fears for her kids safety, which is understandable under the circumstances.
As reported on the site this week, a woman named, Darshelle Jones-Rakestraw, lost her mind and stalked Usher to his Atlanta mansion. She was able to get past security in the gated community (so much for your gated community association fees).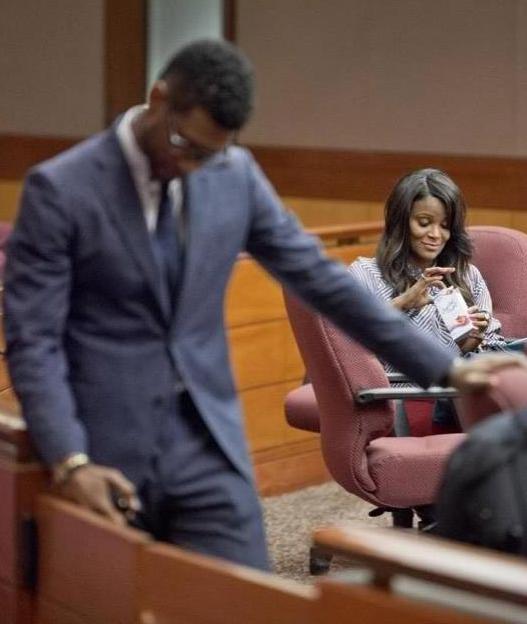 Usher Raymond and ex-wife Tameka Foster Raymond
Rakestraw landed on Usher's door step and began banging on the door, demanding to be let inside. When Usher called the police, Rakestraw lied to them and stated she is his wife and had misplaced her keys. When she did that, cops gave her the Britney Spears special - a mental evaluation at a local hospital.
After a mental health check up she clearly failed, Rakestraw was charged by police and released by the hospital, ordered to make her first court appearance in the matter in a few weeks. That's what you get Usher, for singing songs proclaiming, "I'll be your groupie baby. You are my superstar...I'm your number one fan." That bit of role reversal to sell records has gotten you into trouble, because clearly some people took it literally.
Side Bar: do you think she will kidnap him *crickets.* I can just see Usher now in a video shown on the 5 o'clock news, holding up a newspaper in front of his face to prove the date, with a light shining in his eyes, while he recites his captor's demands that must be met before he is released and his lyric "I'll be your groupie baby" playing in the background.
RELATED ARTICLES
Tameka Foster Wants Singer Usher Raymond Back But He Does Not Feel The Same
Who's The Better Parent Usher Raymond Or Ex-Wife Tameka Foster Raymond
How Will Violent Tameka Foster React If Ex-Husband Usher Gets Serious About Someone Else
Will Usher Raymond's Ex-Wife Spill More Of His Dirty Secrets During Legal Fight For His Fortune
Usher's Ex-Wife Accuses Him Of Attacking His Mother In Act Of Violence
Usher Gets Back At Ex-Wife For Demanding He Take A Drug Test Over Cocaine Use
Is Singer Usher Living Vicariously Through Pop Protégé Justin Bieber
Singer Usher And Ex-Wife Tameka Foster Fighting It Out In Court
Usher's Ex-Wife Accuses Him Of Attacking His Mother In Act Of Violence
Is Singer Usher Living Vicariously Through Pop Protégé Justin Bieber
Is There A Rivalry Between Usher And His Protégé Justin Bieber