.
Usher Pulls Out Of ESPYs Over Stepson Being Declared Brain Dead Due To Jet Ski Mishap
July 13. 2012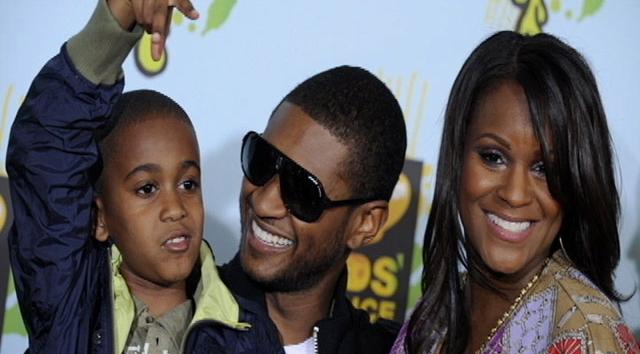 Kyle Glover, Usher Raymond and Tameka Foster Glover Raymond (Photo Credit: ABC)
Reports indicate singer Usher Raymond pulled out of the ESPYs, the sports awards program shown on American channel ESPN. Raymond has withdrawn from the show due to his 11-year-old stepson Kyle Glover being pronounced brain dead, after a tragic jet ski accident on Georgia's Lake Lanier. Glover's medical condition remains unchanged. His family is devastated by the sudden events that left him in this state.
Who's The Better Parent Usher Raymond Or Ex-Wife Tameka Foster Raymond
How Will Violent Tameka Foster React If Ex-Husband Usher Gets Serious About Someone Else
Will Usher Raymond's Ex-Wife Spill More Of His Dirty Secrets During Legal Fight For His Fortune
Usher's Ex-Wife Accuses Him Of Attacking His Mother In Act Of Violence
Usher Gets Back At Ex-Wife For Demanding He Take A Drug Test Over Cocaine Use
Is Singer Usher Living Vicariously Through Pop Protégé Justin Bieber
Singer Usher And Ex-Wife Tameka Foster Fighting It Out In Court
Usher's Ex-Wife Accuses Him Of Attacking His Mother In Act Of Violence
Is Singer Usher Living Vicariously Through Pop Protégé Justin Bieber