Harvey Weinstein Sued In New York For Raping An Aspiring British Actress
November 28. 2017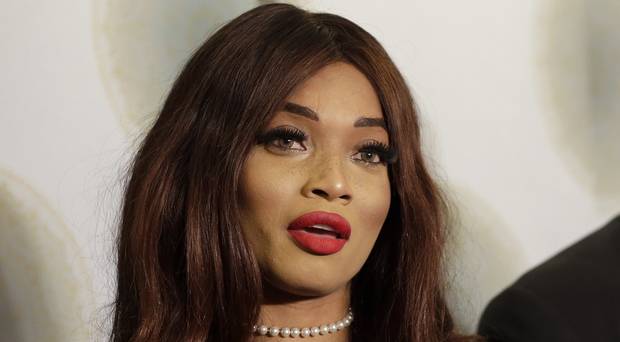 Kadian Noble is one of several British actresses, famous and aspiring, who have accused Weinstein of sexual assault. Worldwide the number has exceeded 100 women. Weinstein also sexually harassed an underage Kate Beckinsale in a London hotel room.
31-year-old aspiring British actress, Kadian Noble, has sued Hollywood rapist, Harvey Weinstein, his brother and business partner Bob Weinstein and their company, The Weinstein Company, which is headquartered in New York, giving rise to the claim in that jurisdiction. Noble filed the civil suit under New York sex trafficking laws, alleging Weinstein raped her in Cannes, France, after engaging in "grooming."
Noble stated Weinstein "recruited and enticed" her under the premise she would be hired for a film role if she brought her show reel to the hotel for him to view. Noble stated Weinstein informed her that if she did "whatever he wished" and was "a good girl" the two "would work together" on a film project. Noble states she declined his sexual advances, but Weinstein persisted, escalating it to rape.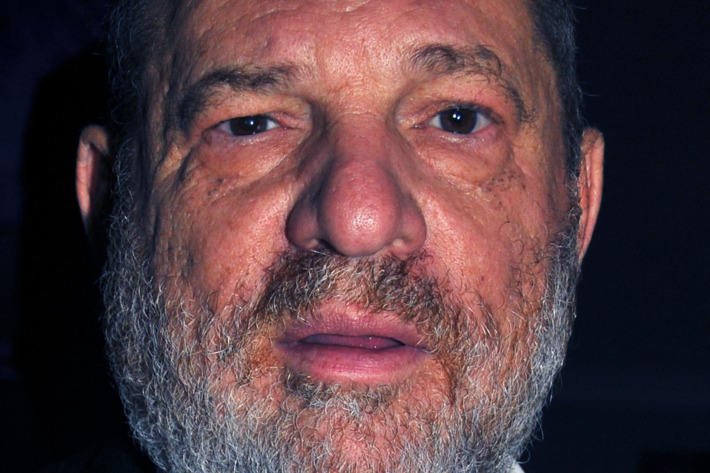 Harvey Weinstein
The London Evening Standard stated of the lawsuit, "Ms Noble, who is living in London, claims that despite her resistance and telling him to stop, he 'forcibly pulled' her into the bathroom where he stripped and assaulted her." Weinstein has been accused of this same form of misconduct in Los Angeles, California as well. A model filed a complaint with the Los Angeles Police Department stating Weinstein forcefully pulled her into the bathroom of a hotel and violently raped her. Weinstein is currently under criminal investigation for rapes in America, Britain, Ireland and France.
It is standard practice in the entertainment industry to have meetings at hotels, especially in rooms. Many journalists also conduct interviews with entertainers in hotel suites. Weinstein has abused this practice to terrible degrees in sexually assaulting and raping women, who were lured into his room under false pretenses. Many women have been threatened into silence via strong arm tactics such as physical threats, intimidation and the expressed consequence of career backlisting.
STORY SOURCE
Harvey Weinstein sued for alleged sex trafficking in Cannes by British actress
19 hours ago - Harvey Weinstein is being investigated by police over alleged sexual harassment. Harvey Weinstein is being sued under sex trafficking laws by an aspiring British actress who claims she was sexually assaulted by the disgraced Hollywood producer in Cannes. Kadian Noble, 31, said that Weinstein attacked her in the French city after grooming her in London with the prospect of a role in one of his films, according to the lawsuit lodged in the US.
The action came after what is believed to be the first civil suit of its kind in the UK was filed against Weinstein by a woman seeking damages over "a series of sexual assaults". Ms Noble, who has waived her right to anonymity, said Weinstein "groomed" her when he visited London and she was introduced to an executive assistant of his, the suit filed in New York claims...
RELATED ARTICLES
Harvey Weinstein Disgustingly Raped Defenseless Actress Annabella Sciorra And Aggressively Pursued Daryl Hannah In A Predatory Manner Outside Her Hotel Room
Harvey Weinstein Has Been Envious Of The Good Looking Actors He Worked With And Forcefully Sought The Same Female Attention For Himself (Video)
Lindsay Lohan Defends Fellow Kabbalah Member Harvey Weinstein Over Raping And Sexually Assaulting Actresses As His Wife Changes Her Mind And Leaves Him
Hollywood Director Brett Ratner Slammed For Raping And Sexually Assaulting Women In The Fallout From The Harvey Weinstein Rape Scandal
Barack Obama, Michelle Obama And Hillary Clinton Slammed For Their 'No Comment' On Harvey Weinstein Finally Issues Statements
Rapist Harvey Weinstein Has 91 People Under Surveillance By Private Investigators In Trying To Bully And Silence His Victims
Harvey Weinstein Removed A Woman's Tampon And Sexually Assaulted Her During Her Period Via Oral Sex
Madonna Has Sexually Harassed And Groped People Without Permission Much Like Harvey Weinstein
Harvey Weinstein's Fall From Grace As Sexual Harassment And Charity Fraud Claims Surface
Harvey Weinstein Labeled A Rapist Confirming Previous Site Claims