Jay Z Terrified He Will Be Exposed In The Harvey Weinstein And Russell Simmons Sexual Assault And Rape Scandal
December 16. 2017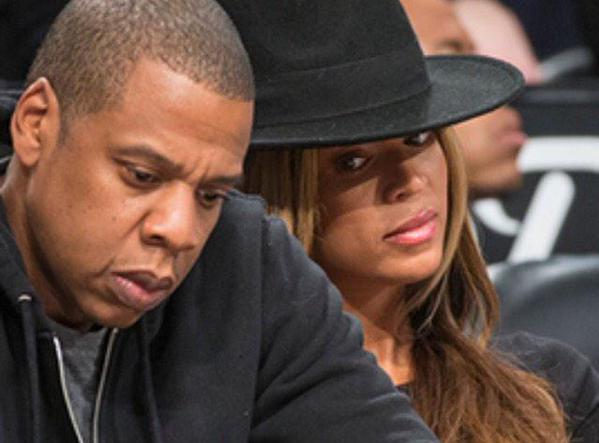 Jay Z and Beyonce
Former crack cocaine dealer turned rapper, Jay Z, has been going around the industry threatening people to shut up about his sexual misconduct. Jay Z is very worried, as he has watched as his fellow Kabbalah/"Illuminati" cohorts have been taken down, such as Harvey Weinstein, Russell Simons, Brett Ratner and L.A. Reid.
Harvey Weinstein, who has worked with Jay Z and former business partner, Dame Dash, has been taken down under massive scandal for sex crimes against many women. Jay Z's former Def Jam Recordings boss, Russell Simmons, had to flee his companies, under credible claims of rape, sexual assault and sexual harassment by five women, including Lena Horne's granddaughter, Jenny Lumet.
Jay Z's former Island/Def Jam Recording boss L.A. Reid was also taken down in a sex scandal (Antonio 'LA' Reid Forced Out At Epic Records And Sony Music For Sexual Harassment And Financial Embezzlement and Joe Budden Calls Antonio "L.A." Reid A Sexual Predator Who Repeatedly Asked 18-Year-Olds At Record Company For Sexual Favors).
Another former Jay Z co-worker, director Brett Ratner, has also been taken down in a sexual assault and rape scandal, in the fall out from the Harvey Weinstein scandal. Ratner did work for Simmons, Jay Z and Def Jam Recordings. Simmons, Jay Z and Ratner are also friends. Birds of a feather...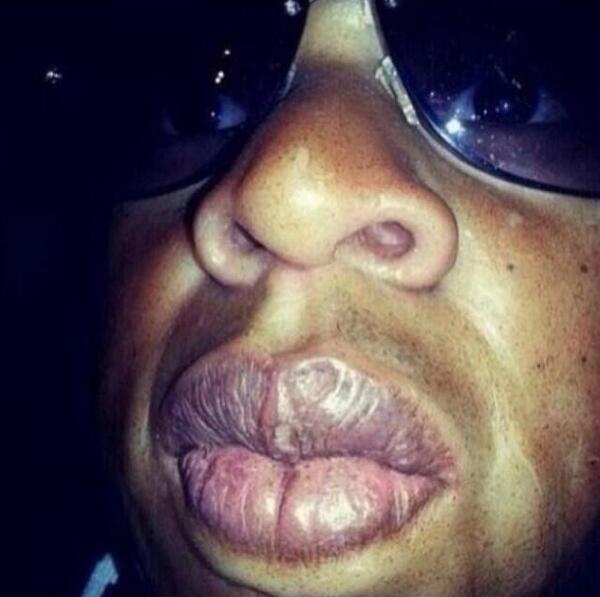 Jay Z
Jay Z is worried all his dirt is going to come out regarding unlawful sexual activity. Jay Z has a penchant for underage girls (15 and 16-year-olds). There are credible claims in the industry that Jay Z had sex with rapper Foxxy Brown when she was 15 and he in his late 20s. There are also credible claims Jay Z had sex with singers Rihanna and Tearri Mari when they were 16-years-old and he in his 30s.
Jay Z has also sexually pimped out his artists Rihanna and Rita Ora to further his businesses Roc Nation and Roc Nation Sports, which is illegal (Rita Ora Ripped To Shreds On Social Networking For Referring To Conor McGregor As Her Date Despite The Fact He Has A Longterm Girlfriend And New Son At Home [Jay Z Pimping Her Out Again For His Roc Nation Sports]).
Previously, Jay Z sexually harassed, groped and terrorized women at Def Jam Recordings, much in the same way Simmons did to numerous women at the company. Jay Z continues to sexually harass women in the industry, engaging in misconduct, while cheating on wife Beyonce. However, I have it on very good authority a few of the women are afraid of coming forward due to Jay Z's propensity for violence, coupled with the fact he has thugs and goons on his payroll, some of whom are killers (who were caught on CCTV engaging in brutal assault).
Jay Z is a thug, thief, criminal and fraud. He also beats women. He has even beat his wife. The truth is going to come out about his behavior and he's not going to be able to stand it, as he is an egotistical misogynist whose career is all smoke and mirrors (see: fake).
RELATED ARTICLES
Rita Ora Ripped To Shreds On Social Networking For Referring To Conor McGregor As Her Date Despite The Fact He Has A Longterm Girlfriend And New Son At Home (Jay Z Pimping Her Out Again For His Roc Nation Sports)
Madonna, Jay Z, Beyonce, Rihanna, Rita Ora And Jessie J Sued Over Copyright Infringement, Invasion Of Privacy, Commissioned Criminal Harassment And Assault Via The Kabbalah Center
Kanye West Handcuffed And Involuntarily Committed To Psych Ward After Truthfully Stating Jay Z Has Killers And Slamming Hillary Clinton In Favor Of Donald Trump
Jay Z Lied About Loaning Kanye West $20,000,000 And Continues To Give Artists And Athletes Very Bad Advice That Is Causing Trouble
Madonna's Criminal Conduct At The BBC In Britain Has Nasty Racist Slavery Connotations To It (Anthony Joshua, Daniel Kaluuya)
Three More Women Accuse Music Executive Russell Simmons Of Rape