Justin Bieber Quiet About Marijuana Photos But If He Loves His Fans He Needs To Speak Up And Here's Why
January 6. 2013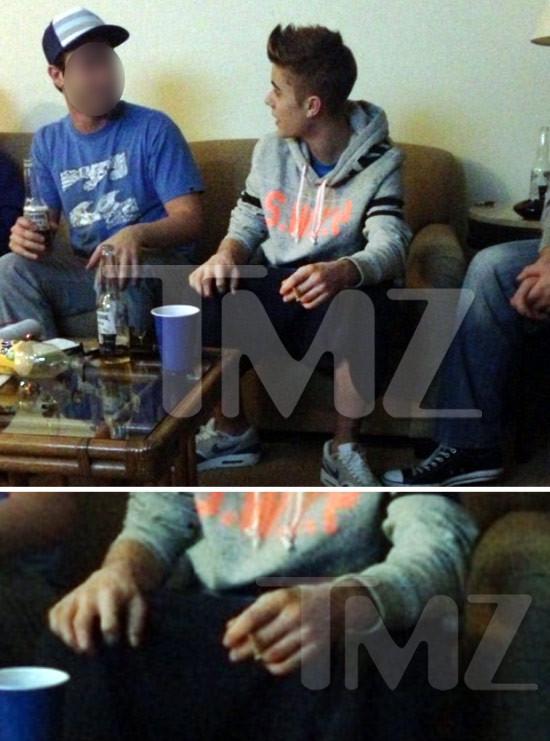 Justin Bieber smoking marijuana joint pictured in his left hand
For over a year, the Judiciary Report has documented 18-year-old pop singer Justin Bieber's steady slide into trouble. The pressures of Hollywood have become too much for a teen star, who was thrust into the spotlight at age 15. First it was lewd pictures on the beach of an underage Bieber fondling and French kissing of age girlfriend, Selena Gomez, while the two vacationed together in Hawaii, which concerned his fans' parents for the message it sent.
Then it was Bieber getting drunk in public with Gomez. Next it was cursing in interviews and hanging out with and promoting stars known for domestic violence (Chris Brown and Floyd Mayweather). The latest incident involves Bieber smoking a marijuana joint at a party in Newport Beach, California. He is following the same path many former child stars have before they ran into serious trouble.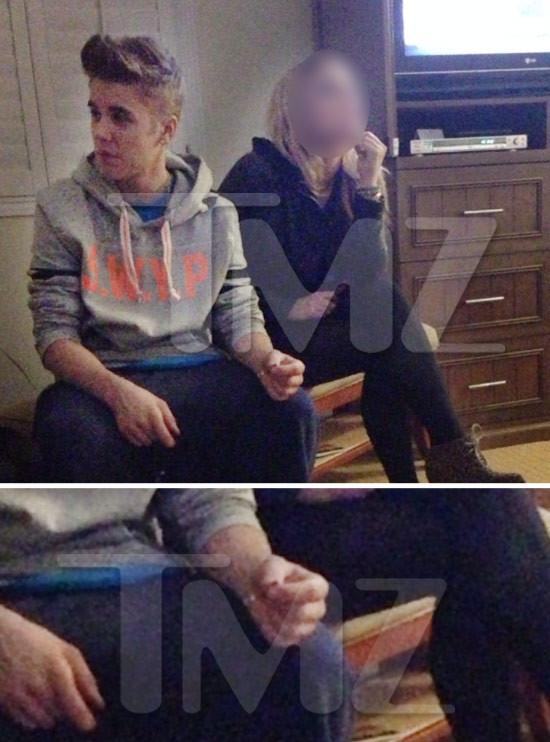 Justin Bieber
It's Bieber's life and God gave him free will, just like He did regarding everyone else. However, the Judiciary Report's concern is Bieber's impressionable audience. In reading social networking sites to gauge their feedback on the issue, one is left with the impression Bieber has set a bad example, as many of his underage fans are stating they want to smoke weed or smoke it with him, believing this is now cool because their "idol" has done so.
The average parent does not want their child smoking marijuana. Bieber needs to step forward a clarify his conduct, which is what it appears, he was smoking marijuana and advise his audience not to follow in his footsteps. It's not cool reading statements from 12-year-olds stating they now want to do weed, which is a gateway drug, because Justin did it. Time to man up Justin. If you love your fans, you'll tell them not to follow your example.
RELATED ARTICLES
Justin Bieber And Selena Gomez Need To Break Up Already As They Look Miserable (Photo)