Usain Bolt's Top Track And Field Coach Glen Mills Receives Doctorate
November 5. 2012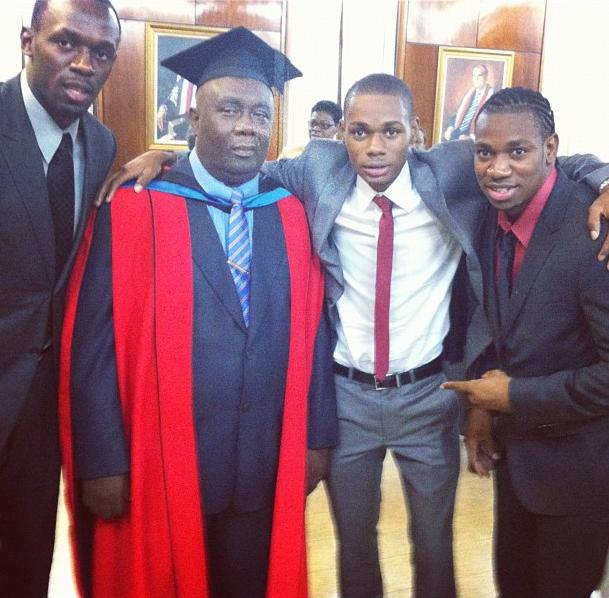 Left to right: Usain Bolt, Glen Mills, Warren Weir and Yohan Blake in Jamaica
Congrats to coach Glen Mills, my dad's long time friend, on receiving a Doctorate of Laws from the University of the West Indies, for his outstanding contribution to Jamaica. He truly deserves it. Mills is considered the top coach in track and field and is enjoying unprecedented success.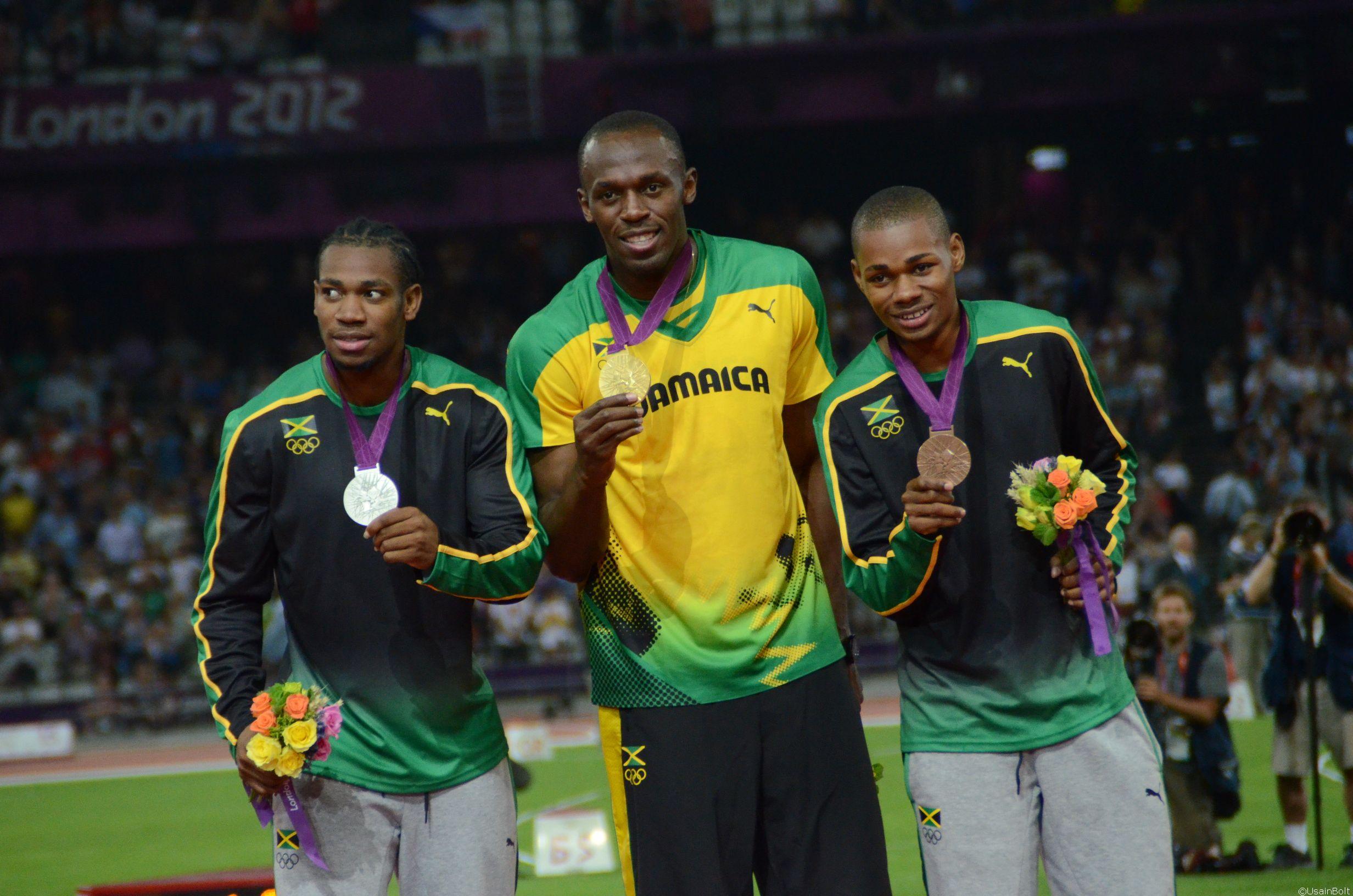 Yohan Blake, Usain Bolt and Warren Weir collecting their medals at the podium in the memorable London 2012 Olympics, which was a lot of fun for spectators and sports fans around the world
Mills has done so much for Jamaican sports, training men like Usain Bolt, Yohan Blake and Warren Weir, who completed Jamaica's medal sweep of the 100meters at the London 2012 Olympics. That's quite a résumé' and a great accomplishment. Congrats and Jamaica thanks you.
RELATED ARTICLES
Jamaican Gold Medalist Usain Bolt To Play Basketball In The Off Season