Chris Brown's Mother Is Enabling His Bad Behavior And Needs To Stop Before It Gets Him Into More Trouble
November 3. 2012
Chris Brown
On Halloween, R&B singer and convicted womanbeater, Chris Brown, went to a party thrown by one of his girlfriends, destructive, drug addicted singer Rihanna, dressed as terrorist Osama Bin Laden. Brown thought the whole thing was funny and attention grabbing.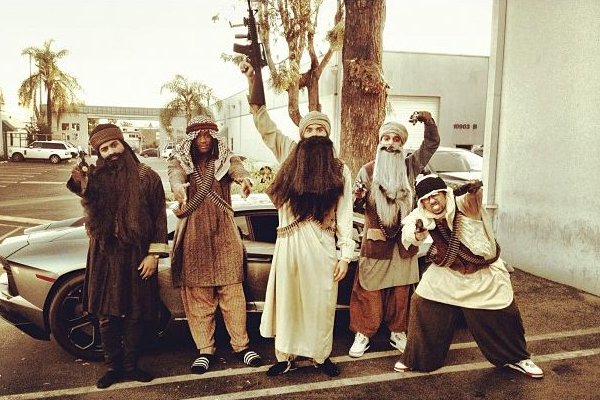 Chris Brown and his friends dressed like terrorists
Brown's mother Joyce also saw it as harmless, defending him on Twitter in the face of a public backlash, stating people are taking it too seriously. There is nothing funny about Brown showing up as Bin Laden, a man that killed thousands of innocent people, including children, via acts of terrorism. In that context, it was not amusing at all.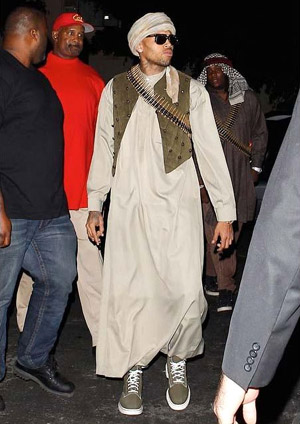 Chris Brown
This further illustrates Brown has a problem. Drugs, drinking, an anger problem and too many yes people around him. No family member, friend or honest person on his payroll could have in good conscience, let him leave the house dressed like that without telling him it is distasteful and offensive.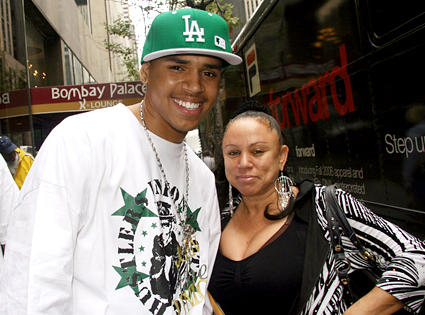 Chris Brown and his mother Joyce
All he did was draw FBI attention to himself (again) and provoke fundamentalist Muslims to anger, that a usually half naked, sexually explicit, foul mouthed entertainer, dared to dress as Bin Laden. Not to mention, he offended many in the music buying public, who found the events of September 11th to be tragic and terrible (as anyone should).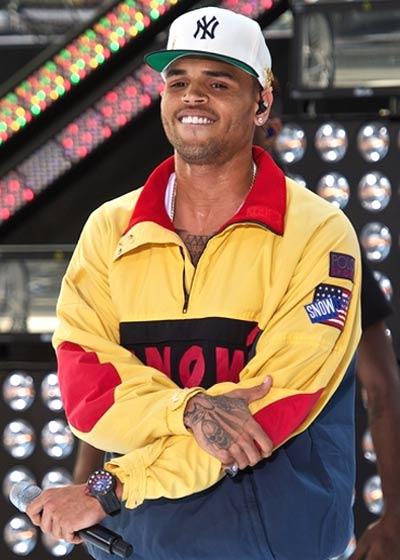 Chris Brown: this is my punching arm (Photo Credit: PR Photos)
She needs to talk to her son and stop telling him everything he does is right. He is a drug user, heavy drinker, has a violent temper, is a woman beater and a stalker. These are dangerous things, frowned upon by psychologists, illustrating warning signs of trouble ahead.