Rihanna Pictured Looking Angry After Photos Posted Of Karrueche Tran Leaving Chris Brown's House In The Morning After Night Of Passion
October 12. 2012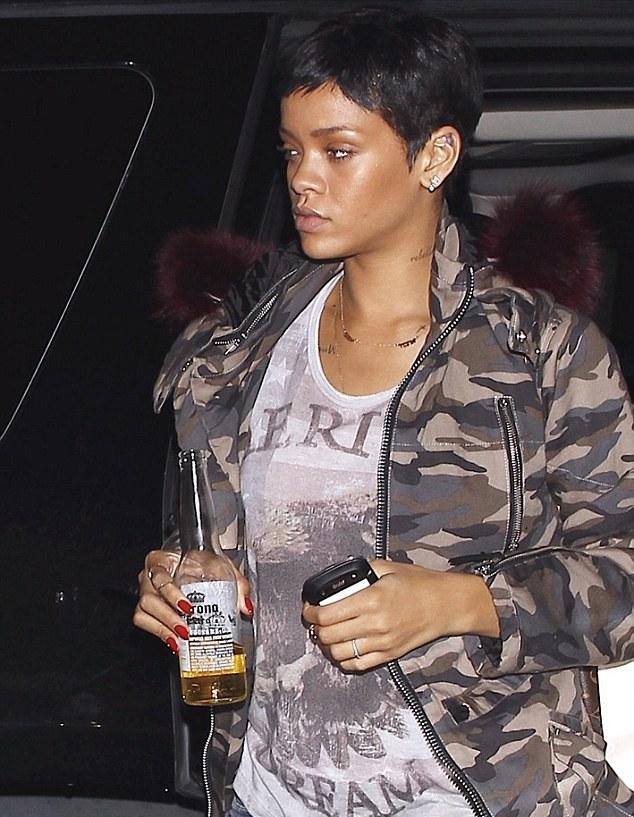 Rihanna (Photo Credit: X17)
Rihanna was pictured looking angrier than the devil outside a church, after photos surfaced of Karrueche Tran, the alleged ex-girlfriend of boyfriend, Chris Brown, leaving his house in the morning, wearing the same clothes she had on the night before. Rihanna was going into a recording studio displaying a hateful look on her face with a bottle of beer in her hand. Anytime something goes wrong with her she hits the bottle, which doesn't solve her problems.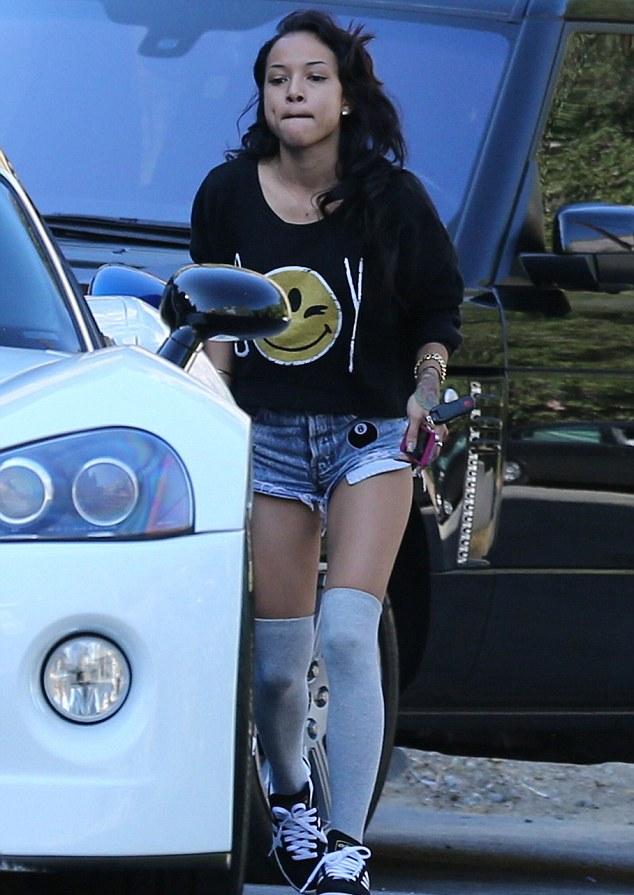 Karrueche Tran leaving Chris Brown's house in the morning after spending the night despite the claim by Brown that they have broken up
Karrueche Tran is still in Brown's life, despite the PR fuelled break up announcement to reunite with Rihanna. Brown has made Rihanna look like a fool for taking him back after he badly beat and cheated on her. She's no angel herself, sleeping with married men and women for industry favors. I was informed Rihanna is jealous of Tran, due to Brown's feelings for her and some stating she is prettier, which the so-called singer's ego can't take.
RELATED ARTICLES
Karrueche Tran Does Not Want To Give Up The Life She's Had With Chris Brown
Is Chris Brown Trying To Pull An Usher Like In The Song 'Burn'
Rihanna Had Sex With Ashton Kutcher And Was Spotted At His House Late Last Night
Rihanna Fans Are Threatening To Kill Chris Brown's Girlfriend Karrueche Tran
Rihanna Uses Mean Racial Slur In Reference To Chris Brown's Girlfriend Karrueche Tran (Photo)
Rihanna Tweeting Chris Brown Pandering To Her Cheating Woman Beating Abuser
How Long Before Chris Brown Starts Beating Rihanna Again Now That They Are Trying To Publicly Get Back Together
Chris Brown Slams Rihanna As A Woman Everyone In The Industry Has Had Sex With
Rihanna Cutting Up Cocaine On Her Bodyguard's Head In Public And Lying About It Is Disgraceful