Demi Moore And Ashton Kutcher To Take Another Sexless Kabbalah Retreat To Work On Marriage
June 26. 2012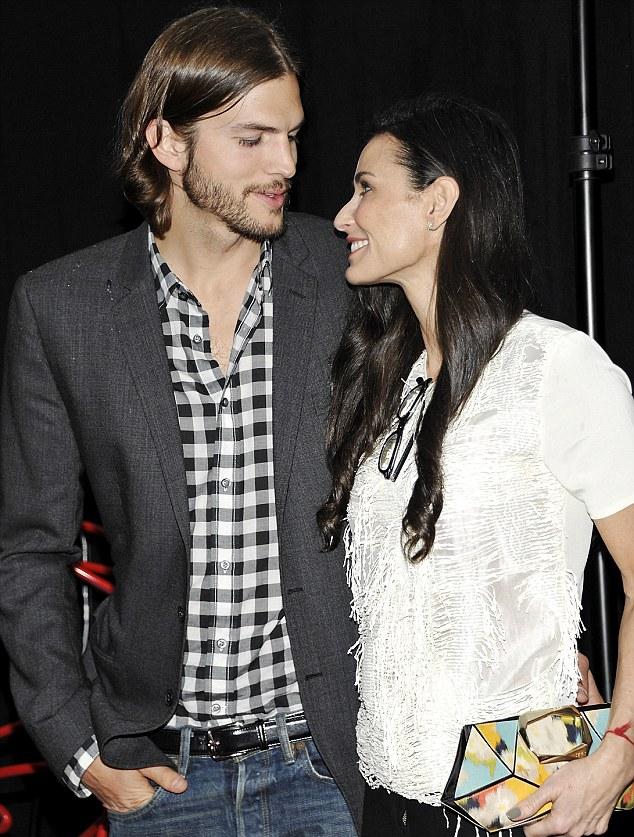 Ashton Kutcher and Demi Moore before he left
Desperate actress, Demi Moore, 49, is going on another Kabbalah retreat with unfaithful husband, Ashton Kutcher, 34, who has been having sex with anything that moves in Hollywood. Get this, it is being reported, Moore is insisting it be a sexless retreat.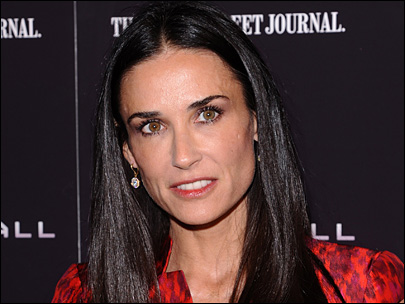 Kutcher's cheating is stressing Demi Moore out and aging her even faster
Well, it maybe sexless for her, but Kutcher's been sleeping with half the planet and will probably get a few rolls in the hay in before meeting her in the woods to her Kabbalah rubbish spewed at him every five minutes that no one understands or care to in any manner.
Ashton Kutcher is not a good husband, but he is a good cheater, which is bad. There are women on the set of "Two And A Half Men" that Kutcher likes more than Demi Moore.
Trust me, you won't be punishing a man, who has been having threesomes with young chicks that love to party, by withholding sex from him. He's even went so far as to set up a bachelor pad to have sex with random women in. Fidelity is not on his radar. Neither are you.
RELATED ARTICLES
Is Demi Moore A Bad Mother For Choosing Cheating Husband Ashton Kutcher Over Her Troubled Daughter Scout Willis