Fox News Has A Secret Phone Hacking Department In The Building Says Former Employee
July 22. 2011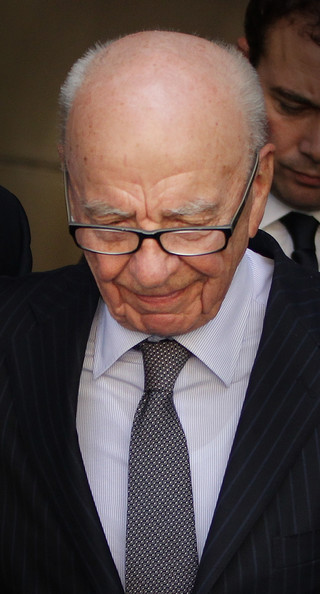 Rupert Murdoch, CEO of News Corp, which owns Fox News
This week, a former Fox News executive in America, Dan Cooper, stated to the press, the News Corp network has a "black ops" department, solely dedicated to illegal hacking and wiretapping, which requires a special security clearance to get into said floor of the building.
His contentions support the Judiciary Report's previous and ongoing formal claims, from 2005 to the present, that people in America have been victim of Rupert Murdoch's illegal phone hacking, which erupted into a massive scandal in Britain, before going worldwide.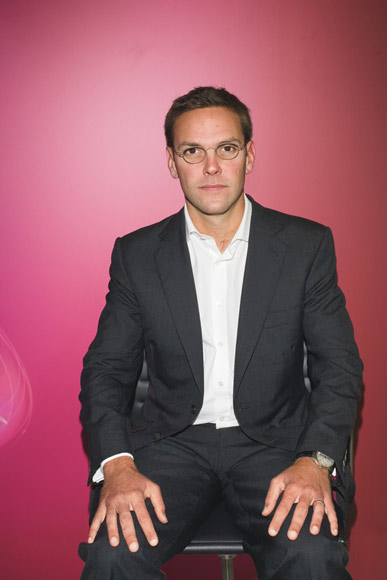 James Murdoch
Cooper stated, News Corp's Fox News has a secret department ensconced in the building, devoted to criminal invasion of privacy, via phone hacking and other invasive techniques, "Most people thought it was simply the research department of Fox News. I knew it also housed a counter intelligence and black ops office. So accessing phone records was easy pie. It was staffed by 15 researchers and had a guard at the door. No one working there would engage in conversation."
I was the first to report their misconduct to the police (formal complaint) and go public with it in 2005, with arrests following in 2006. Therefore, I experienced it firsthand, know of their methods and have incontrovertible proof thereof. It is a three prong attack of illegal hacking, wiretapping and video surveillance of innocent targets.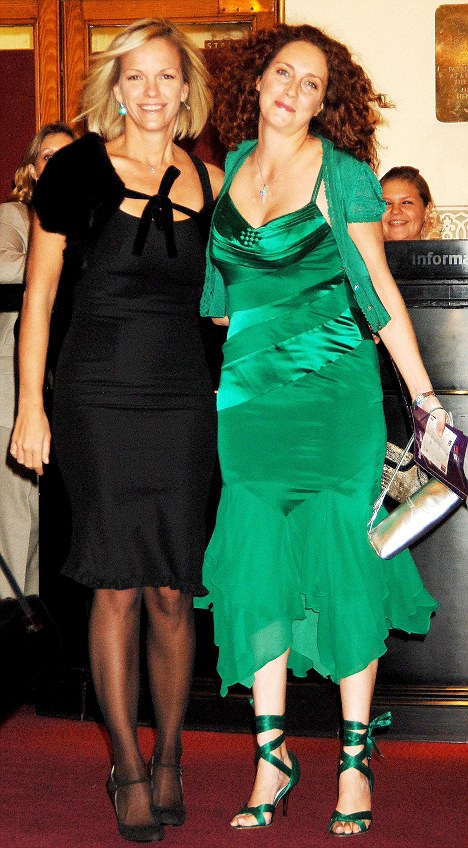 Former editor and executive, Rebekah Brooks, who was arrested in the scandal, smiling with Murdoch's crooked daughter, Elisabeth Murdoch (Photo Credit: Alan Davidson)
The Murdoch family has denied everyone's allegations, in every nation it operates, but irrefutable evidence and arrests have been made public in Britain, testifying to the widespread crimes being committed at News International/News Corp.
Several current and former News International/News Corp employees have come forward stating illegal wiretapping and hacking is a widespread form of criminality that exists at the company.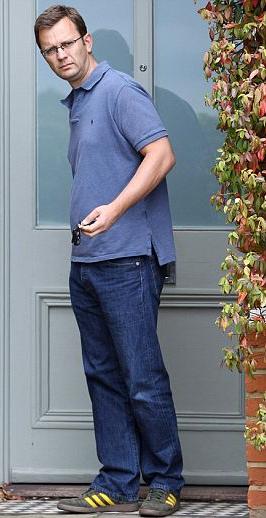 Former News International/News Corp editor, Andy Coulson, who was also arrested this month in the scandal (Photo Credit: PA)
Given the fact, News International/News Corp denied all allegations, then two of their employees were arrested in 2006 for said crimes, which led the company (Les Hinton) to swear under oath that the criminal misconduct was limited to just the two men in question, only for the scandal to blow up again in 2011, with the public finding out many of their employees are involved in the crimes, with almost a dozen new arrests, says they are liars.
Not to mention, executive James Murdoch, was caught lying in Parliament this weak. So yea, News Corp's word means absolutely nothing, as they lie for a living and at the drop of a hat.
STORY SOURCE
Rupert Murdoch's Fox News ran 'black ops' department, former executive claims
Les Hinton faces US calls for Dow Jones inquiry over phone hacking
RELATED ARTICLES
Delusional Rupert Murdoch Thinks The Public Adores Him
The Head Of The Wall Street Journal Resigns Due To Rupert Murdoch Phone Hacking Scandal
Privacy Invader Rebekah Brooks Resigns From Rupert Murdoch's News Company
The FBI To Investigate Rupert Murdoch's News Corp
Rupert Murdoch Executive Admitted To Bribing The Metropolitan Police (Video)
Rupert Murdoch Illegally Accessed The Medical Records Of The Prime Minister's Sick Child
Report: Rupert Murdoch To Relaunch News Of The World As The Sun On Sunday
Rupert Murdoch's News Corp In Trouble As More Employees Are Arrested And News Of The World Closes
Rebekah Brooks Played Sex Games In The Office With Rupert Murdoch
Rupert Murdoch Finally Admits His Company's Phone Hacking And Wiretapping Crimes
The FBI Corruptly Granted "Sovereign Immunity" In The Aisha v. FBI Case
Madonna's Connection To Phone Hacking And Wiretapping Scandal
Rupert Murdoch Compromised National Security With Illegal Phone Hacking And Wiretapping
Rupert Murdoch Has Proven He Cannot Be Trusted
Has Rupert Murdoch Ever Spied On A World Government For Another
Report: Rupert Murdoch Blackmailed The British Prime Minister
Mr. Murdoch, Your Viagra Prescription Is Ready
Phone Hacking And Wiretapping Scandal Runs Way Deeper Than They Are Admitting