Report: Rupert Murdoch Blackmailed The British Prime Minister
April 12. 2011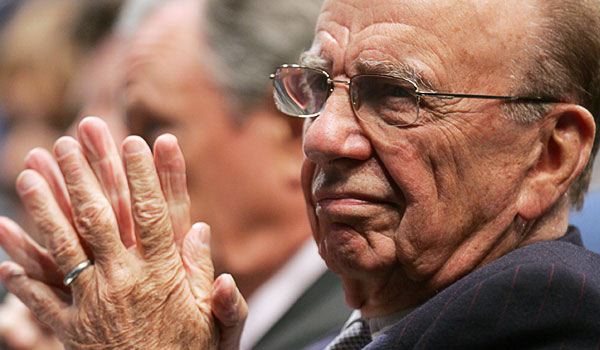 Rupert Murdoch: I've got you right where I want you
A report in the British press indicates, News Corp. chairman, Rupert Murdoch, illegally wiretapped and hacked, former Prime Minister, Gordon Brown and used the unlawfully obtained items to blackmail him. Not only is Murdoch being accused of blackmail, it is also being stated he used derogatory information gleamed during the illegal spying, to negotiate a better tax rate for News Corp. and its subsidiaries.
This criminal misconduct is highly illegal, not to mention brazenly arrogant. Who is he to hack and wiretap and sitting head of state. Murdoch has crossed the line. In his unlawful surveillance of the British Prime Minister in his own nation, in addition to criminally spying on Members of Parliament, Murdoch has been made illegally privy to national secrets, which is a big no no.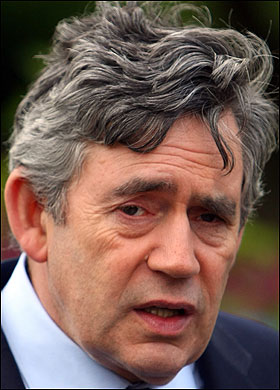 Gordon Brown: he knows my business
As a member of the Commonwealth, I don't like this at all, as Murdoch is not a duly elected government official and should not know national secrets. Full stop. Murdoch has also shown himself to be an unhinged, money obsessed, power hungry, selfish man, looking out for number one and not the common good of the public.
Murdoch is well known in international circles for interfering in world politics. The world governments he is spying on, need to legally take him by the scruff of the neck and remind him why laws were enacted in the first place.
STORY SOURCE
A Scandal at the heart of British government
It is hard to imagine a more dangerous breach of trust by a public corporation
Phone hacking: Rebekah Brooks faces questioning
Rebekah Brooks backtracks on admission about police payments
EXTERNAL RELATED ARTICLE
Cold War secrets and the spies who came out of Canberra
RELATED ARTICLES
London Mayor Urges Newspapers To Come Forward In Phone Hacking And Wiretapping Scandal
Phone Hacking And Wiretapping Scandal Runs Way Deeper Than They Are Admitting
Madonna's Connection To Phone Hacking And Wiretapping Scandal
Rupert Murdoch Finally Admits His Company's Phone Hacking And Wiretapping Crimes
Newsweek Outs Madonna As The Criminal Behind Kabbalah