Harvey Weinstein Could Lose The Weinstein Company As Filmmakers Bail In The Face Of Rape And Sexual Assault Scandal
October 23. 2017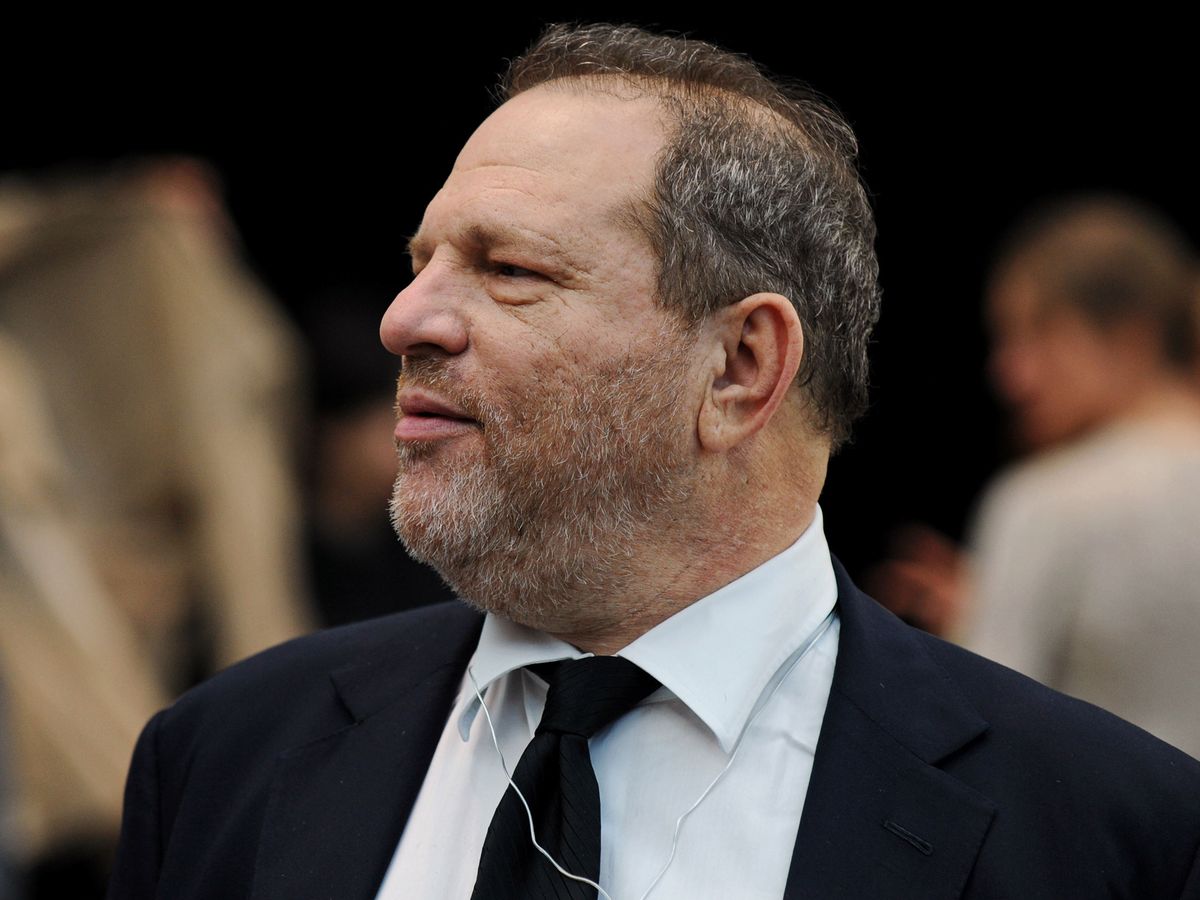 Harvey Weinstein
A number of filmmakers are demanding to be released from their contracts with the Weinstein Company, which is co-owned by disgraced movie producer, Harvey Weinstein, who is in the midst of a massive rape and sexual assault scandal in Hollywood. Harvey Weinstein and his brother Bob own 42% of the Weinstein Company, whose predecessor is Mirimax Films.
Six actresses have accused Weinstein of rape in three countries. Over 50 women have accused Weinstein of sexual assault and or sexual harassment, including Ashley Judd, Rose McGowan, Angelina Jolie, Lupita Nyong'o, Mira Sorvino, Kate Beckinsale, Rosanna Arquette, Heather Graham, Lauren Holly, Sean Young, Eva Green, Amber Anderson, Mia Kirshner and Angie Everhart.
Weinstein is a thieving, loudmouth, menacing bully, who is one of several figures that controls Hollywood with terrible, lawless behavior. However, many in Hollywood kept silent about the abuses committed by Weinstein and others, as they want movie roles and to win awards with his help and that of other criminals in the industry.
The makers of the sequel to the movie "Paddington" are seeking to sever ties with the Weinstein Company, fearing the bad publicity will damage sales of the family oriented film. Heyday Films had a deal with Weinstein to distribute the first "Paddington" movie, which grossed $425,000,000. The release date for "Paddington 2" has been pushed back to 2018, to distance the project from Weinstein.
The producers of the "Hamilton" Broadway play, who were signed to the Weinstein Company in a deal to release a project entitled "In The Heights" are demanding to be released from their contracts.
Both Weinsteins have been removed from the company. Harvey Weinstein has been kicked out of the Academy of Motion Picture Arts and Sciences. Weinstein has also been suspended from the British Academy of Film and Television Arts.
There exist claims the Weinstein Company is secretly being shopped for sale. However, based on his own admissions, Harvey Weinstein thinks he is going to make a big comeback next year, like nothing happened. Sexual predators like Harvey Weinstein, who are in the cult Kabbalah, have darkened Hollywood's doorstep for years with their greed, ill-tempered tantrums and acts of sexual abuse.
RELATED ARTICLES
Social Networking Calls For A Boycott Of Donna Karan Clothes Over Her Defending Sexual Predator Harvey Weinstein In Stating Women Dress In A Manner That Asks For Sexual Assault
New York District Attorney Cyrus Vance Looked The Other Way To Harvey Weinstein's Crimes In 2015 Due To Pressure From The FBI And Obama White House And A Bribe
Lindsay Lohan Defends Fellow Kabbalah Member Harvey Weinstein Over Raping And Sexually Assaulting Actresses As His Wife Changes Her Mind And Leaves Him
Crooked Judge Illegally Presided Over And Threw Out Kesha Rape Case Against Dr. Luke Due To Blaring Conflict Of Interest Via Husband Working For Sony Music
Hollywood Executives Like Harvey Weinstein Who Cross The Line Into Sexual Harassment And Rape In The Workplace Inflict A World Of Harm On Their Victims
Harvey Weinstein Is No Different From Appalling Industry Men Like Jay Z And LA Reid Who Sexually Harass Women While Threatening Their Careers
R Kelly Victim Breaks Confidentiality Agreement To Talk About His Pedophilic Behavior When He Raped Her As A 15-Year-Old Virgin (Video)
Barack Obama, Michelle Obama And Hillary Clinton Slammed For Their 'No Comment' On Harvey Weinstein Finally Issues Statements
Actor Terry Crews States He Was Sexually Assaulted By A Hollywood Executive Who Grabbed His Penis
Harvey Weinstein's Fall From Grace As Sexual Harassment And Charity Fraud Claims Surface
T-Boz Of TLC Says She Is Not Surprised LA Reid Is In Trouble For Sexual Harassment
Harvey Weinstein Labeled A Rapist Confirming Previous Site Claims
Lou Pearlman - For Some Much Is Never Enough