How Can Rebekah Brooks Be The Daughter News Corpís Rupert Murdoch Never Had
August 8. 2011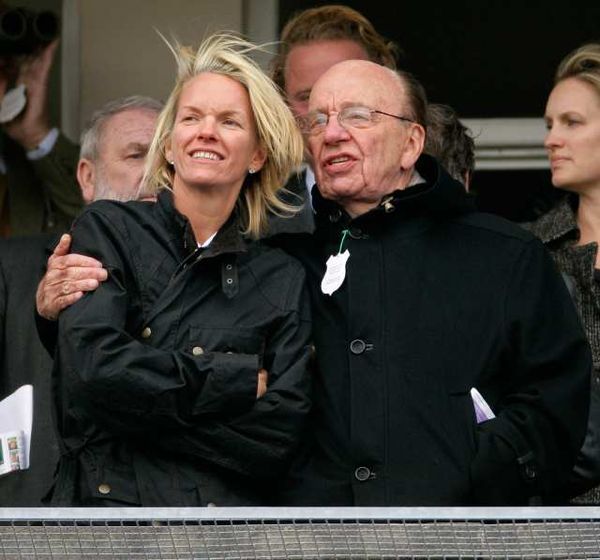 Elisabeth Murdoch and Rupert Murdoch
News Corp's corrupt CEO, Rupert Murdoch, who is under fire for illegal phone hacking, hacking and wiretapping, became especially close to his employee, editor and executive, Rebekah Brooks.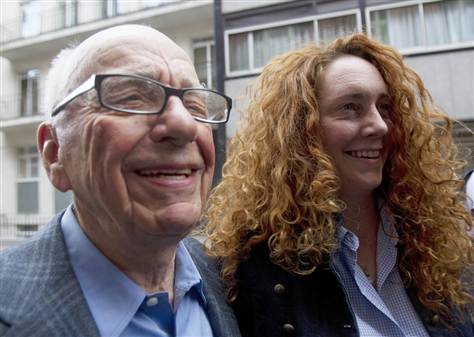 Rupert Murdoch and Rebekah Brooks
In an effort to lend some public propriety to their dubious relationship, they repeatedly put it out there through Murdoch's newspapers that Brooks is like, "The daughter he never had" (never mind she has a father). However, the three times married Murdoch, has two biological daughters, one of them, Elisabeth Murdoch, also works for him in his crooked criminal enterprise.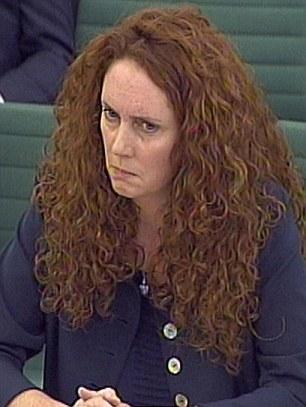 Rebekah Brooks pouting in British Parliament, whilst on the hot seat over police bribery and phone hacking
Isn't it insulting to his biological daughters, especially Elisabeth, who is said to loathe beautiful Brooks, who mysteriously ascended in the corporation quite rapidly, ahead of far more qualified people, to refer to her as, "The daughter he never had." At the end of the day, Rebekah slept with Rupert and that sexual relationship underwrote her promotions.
RELATED ARTICLES
Why Does Rupert Murdoch's Daughter Look Like...
Renewed Outrage In Britain Over Rupert Murdoch's News Corp Phone Hacking Mom Of Murdered Missing Girl
Fox News Has A Secret Phone Hacking Department In The Building Says Former Employee
Senator Demands FBI Investigate Rupert Murdoch For Hacking Rival & Stealing Their Copyrights
News Corp Employees State James Murdoch Lied In Parliament About The Phone Hacking Scandal
News Corp And Insider Trading In The Phone Hacking Scandal
Australian Prime Minister Slams Rupert Murdoch And News Corp
A Second News Corp Whistleblower Died
Rupert Murdoch Illegally Accessed The Medical Records Of The Prime Minister's Sick Child
Delusional Rupert Murdoch Thinks The Public Adores Him
Rupert Murdoch Executive Admitted To Bribing The Metropolitan Police (Video)
The Head Of The Wall Street Journal Resigns Due To Rupert Murdoch Phone Hacking Scandal
Privacy Invader Rebekah Brooks Resigns From Rupert Murdoch's News Company
The FBI To Investigate Rupert Murdoch's News Corp
Report: Rupert Murdoch To Relaunch News Of The World As The Sun On Sunday
Rupert Murdoch's News Corp In Trouble As More Employees Are Arrested And News Of The World Closes
Rebekah Brooks Played Sex Games In The Office With Rupert Murdoch
Rupert Murdoch Finally Admits His Company's Phone Hacking And Wiretapping Crimes
The FBI Corruptly Granted "Sovereign Immunity" In The Aisha v. FBI Case
Madonna's Connection To Phone Hacking And Wiretapping Scandal