Kevin Hart The Subject Of A $10,000,000 Extortion Attempt Over Graphic Sex Tape Made While Cheating On His Pregnant Wife (Video)
September 18. 2017
Comedian and actor, Kevin Hart, released a cryptic apology on Instagram this past weekend that had social networking talking. Hart previously denied cheating on his second wife, Eniko Parrish, who was his mistress during the demise of his first marriage to Torrei Hart. However, on Sunday the comedian was forced to come clean about his cheating before news hit the press and in an explicit manner.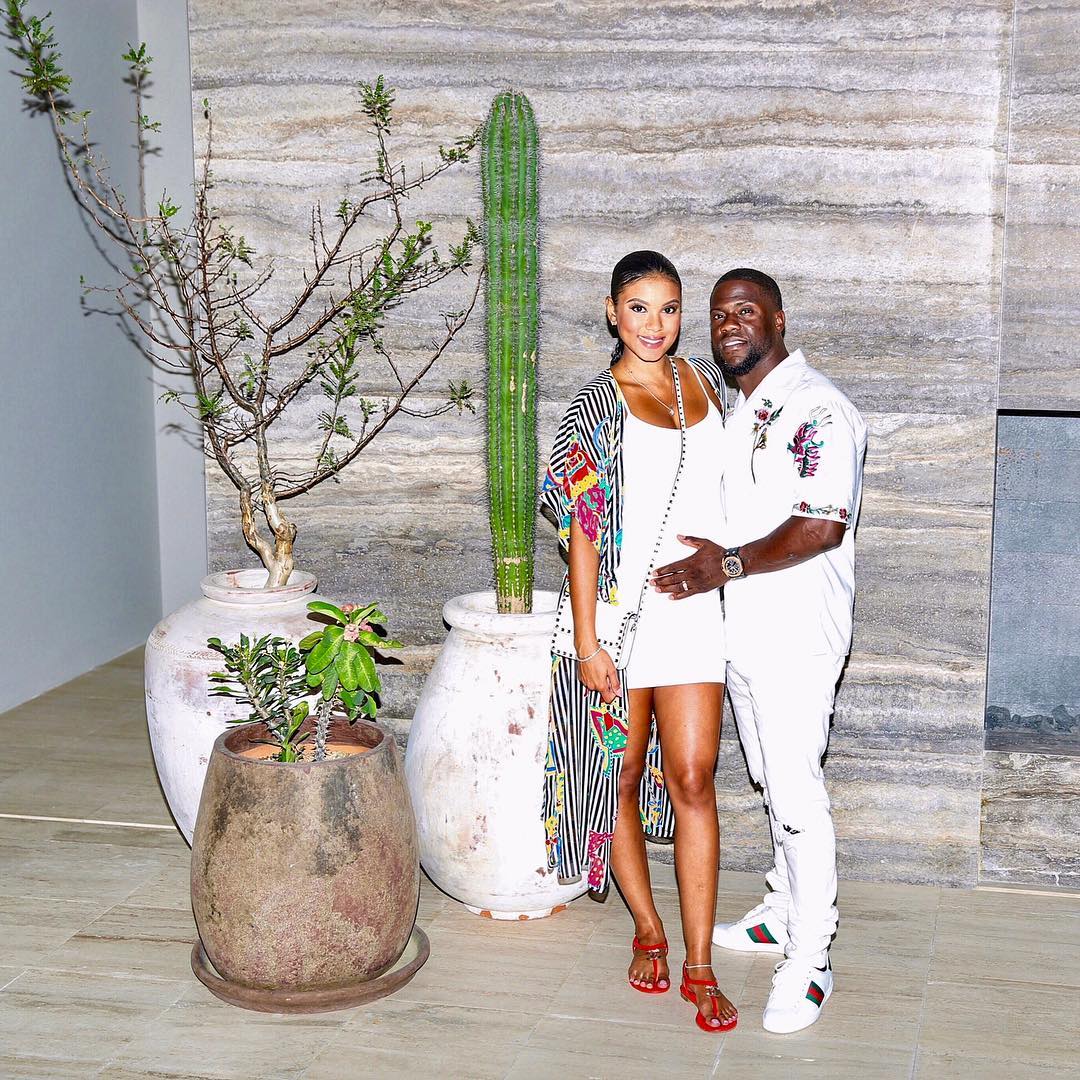 Eniko Parrish and Kevin Hart
Hart was set up by an industry groupie, who secretly recorded their sexual encounter using a hidden mobile phone she placed in the room without his knowledge or consent. It is a criminal offense to spy on or record someone in a private setting without their consent. Under the law, a private setting is anywhere "privacy is to be expected" such as a house, flat/apartment, hotel room or toilet.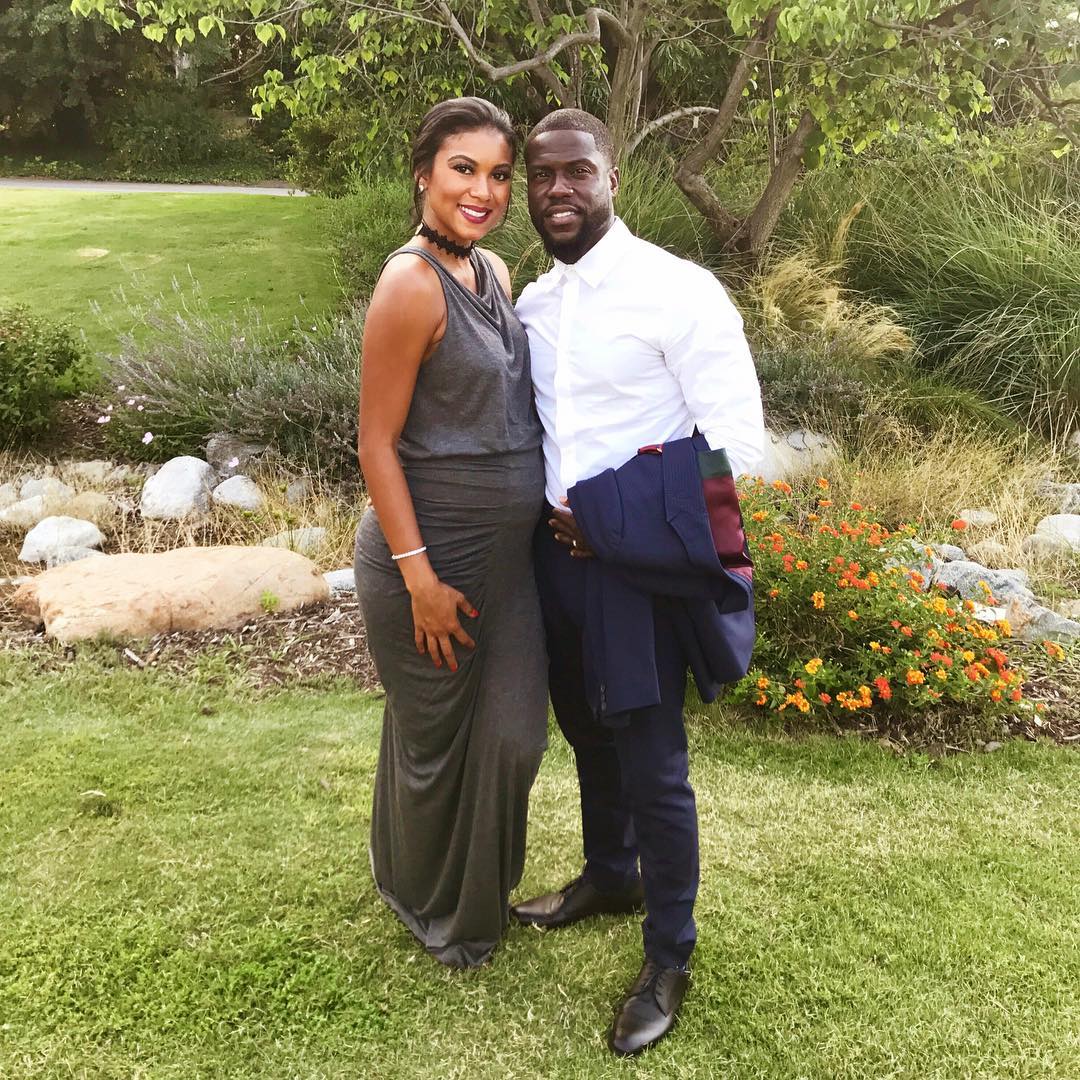 Kevin Hart and new wife Eniko Parrish
After the hidden video of Hart and the woman was made, someone representing the industry groupie contacted the comedian demanding $10,000,000 or they would make the sex tape public. Hart went to the authorities, who opened an investigation into the matter. It is believed the authorities know who the woman is that set Hart up in the blackmail bid. It is a mystery why some famous men are so trusting, when unscrupulous women are always seeking ways to trap them with a baby or extort money from them to live a lavish lifestyle they are not entitled to in any measure. However, the crooked things people do always comes back to them.
RELATED ARTICLES
Kevin Hart's Wife Eniko Parrish Slips Up And Unmasks Herself As His Former Mistress Who Destroyed His Marriage To Torrei Hart (Video)
Kevin Hart Trolled On Social Networking As Video And Pictures Surface Of Him Cheating On His Pregnant Wife (Video)
Famous Men Need To Stop Listening To Fake Friends Regarding The Type Of Woman They Should Date And Marry
Kevin Hart Denies Cheating On His Wife Eniko Parrish After Cheating On His First Wife With Her
Kevin Hart's Mistress Identified As Aspiring Singer Monique Gonzalez