News Corp's Rebekah Brooks Lied Under Oath
Contradicts Herself In Parliament
July 20. 2011
2003 Hearing (Rebekah Brooks and Andy Coulson)
In 2003, former News International/News Corp executive and journalist, Rebekha Brooks, clearly stated in the British Parliament, "We have paid the police for information in the past" with former co-worker and fellow arrestee Andy Coulson chiming in that they did so "within the law."
2011 Hearing (see 2:10 for Brooks' statements)
During yesterday's hearing, gone was Brooks' arrogance from her previous jaunt in Parliament, replaced by denials that completely contradict Brooks' 2003 testimony, as she stated this week, "I can say that I have never paid a policeman myself. I've never sanctioned or knowingly sanctioned a payment to a police officer." Right (sarcasm).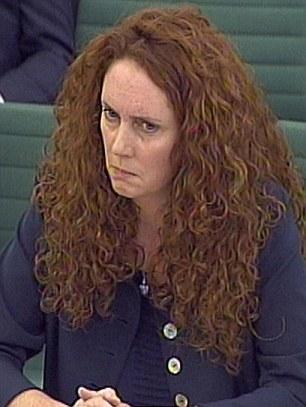 Rebekah Brooks
Side Bar: I must ask, because your statements are so preposterous, when and in what nation of the world is it legal, to bribe police officers for information. Exactly what planet are you and News Corp on. I know you are aware that paying police officers for information equals a bribe, which indicates conduct lacking ethics, transparency and legality. It is commonsense that if you have to pay police officers for information it means you should not acquire possession of the data you seek.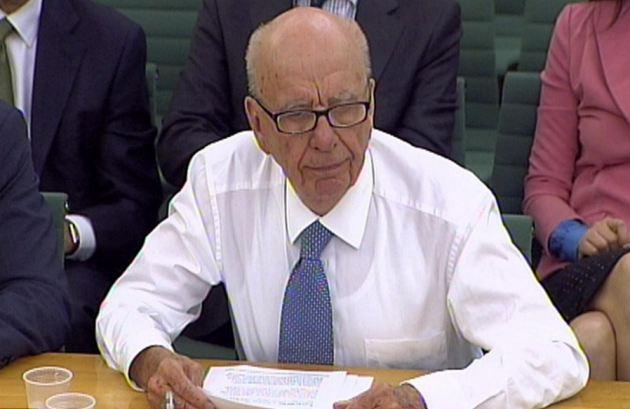 Rupert Murdoch
Back to the article. Brooks' original hearing 8-years ago, grants the public the ability to now fast-forward and view what the failure to clamp down on Rupert Murdoch's evil empire in 2003, has morph into, via a horrific scandal that has so violated the innocent people, including missing children that were later found murdered, it defies comprehension that any company could be so sick, wicked and greedy.
RELATED ARTICLES
The Head Of The Wall Street Journal Resigns Due To Rupert Murdoch Phone Hacking Scandal
Privacy Invader Rebekah Brooks Resigns From Rupert Murdoch's News Company
Delusional Rupert Murdoch Thinks The Public Adores Him
The FBI To Investigate Rupert Murdoch's News Corp
Rupert Murdoch Executive Admitted To Bribing The Metropolitan Police (Video)
Rupert Murdoch Illegally Accessed The Medical Records Of The Prime Minister's Sick Child
Report: Rupert Murdoch To Relaunch News Of The World As The Sun On Sunday
Rupert Murdoch's News Corp In Trouble As More Employees Are Arrested And News Of The World Closes
Rebekah Brooks Played Sex Games In The Office With Rupert Murdoch
Rupert Murdoch Finally Admits His Company's Phone Hacking And Wiretapping Crimes
The FBI Corruptly Granted "Sovereign Immunity" In The Aisha v. FBI Case
Madonna's Connection To Phone Hacking And Wiretapping Scandal
Rupert Murdoch Compromised National Security With Illegal Phone Hacking And Wiretapping
Rupert Murdoch Has Proven He Cannot Be Trusted
Has Rupert Murdoch Ever Spied On A World Government For Another
Report: Rupert Murdoch Blackmailed The British Prime Minister
Mr. Murdoch, Your Viagra Prescription Is Ready
Phone Hacking And Wiretapping Scandal Runs Way Deeper Than They Are Admitting