Rihanna Angry That Nivea Has Dropped Her

As Her Image Is Just As Bad As That Of Chris Brown

August 14. 2012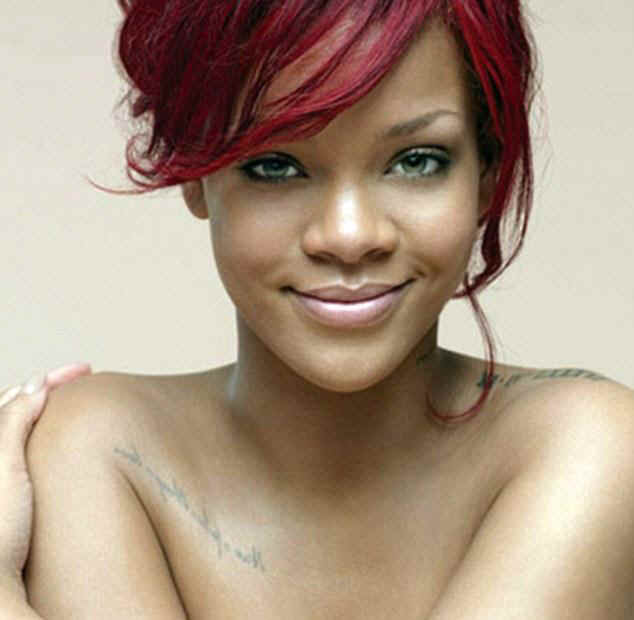 Rihanna in Nivea ad is not exactly the picture of health due to extensive cocaine, rampant alcoholism and STDs
It's amazing that Rihanna was beaten up by Chris Brown for striking him first, in a scandal that should have garnered her public sympathy, but due to her raging cocaine habit, sexual flings with men and women and stream of stupid quotes online and in interviews, the public hates her. Rihanna's self-destructive conduct has demolished her career.
Rihanna's record sales have plummeted. She recently scored the lowest selling UK number one album on record, shifting under 10,000 copies for the week, which is bad for a major label recording artist. Her name is gone with music audiences, as her sales are way down across the board, all over the world.
Nivea skincare has dropped her as its spokeswoman, condemning her awful family unfriendly image, as one not in keeping with their brand and standards. Her mentor and adulterous sex partner, Jay-Z, is busy trying to replace her with newcomer Rita Ora. Her accountants, who she claimed robbed her, have slammed her in legal papers for being a reckless imbecile.
Rihanna And Madonna's Kabbalah Committed Copyright Infringement In Stealing The Film "Battleship"
Rihanna's Rip Off Movie Battleship Is Pronounced The Biggest Bomb Of 2012
Rihanna Had Sex With Ashton Kutcher And Was Spotted At His House Late Last Night
Rihanna Fans Are Threatening To Kill Chris Brown's Girlfriend Karrueche Tran
Rihanna Uses Mean Racial Slur In Reference To Chris Brown's Girlfriend Karrueche Tran (Photo)
Chris Brown Showed Up In My Neighborhood