Rupert Murdoch's News Corp Spying On People With Drones
August 8. 2011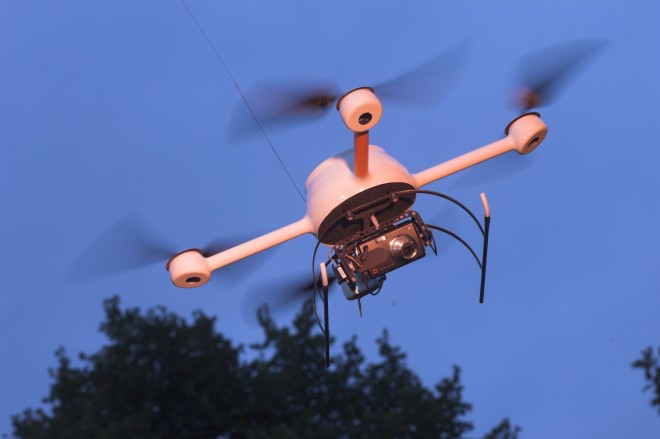 A drone
Crazy, perverse, ruthless News International/News Corp CEO, Rupert Murdoch, has not only been spying on people through illegal phone hacking, hacking and wiretapping, as illustrated by British police criminal charges against his employees, it has been revealed, he has been using spy drones to invade the public's privacy as well.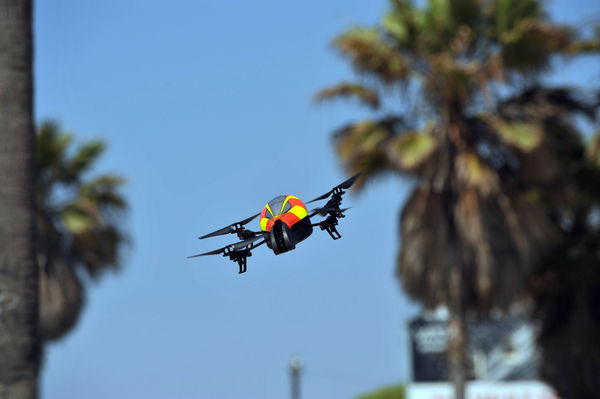 A drone
Spy drones are well and fine in the hands of world governments, using them properly, whilst seeking to reduce crime or do recognizance missions in military maneuvers, but these valuable, small aircrafts, do not belong in the hands of privacy invading corporations, as some will use it in criminal attempts to spy on people in their homes and private offices.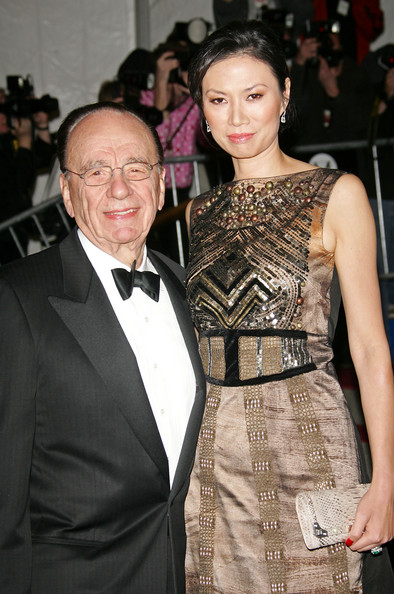 Rupert Murdoch and wife Wendi Murdoch
There exists the technological capability of drones to do so and Murdoch is arrogantly abusing it for his own ends. It is possible for drones to be fitted with infrared technology that can detect certain activities being conducted in homes and businesses, by simply flying over or around them. Murdoch and News Corp's perversion and invasiveness knows no bounds. They are sick.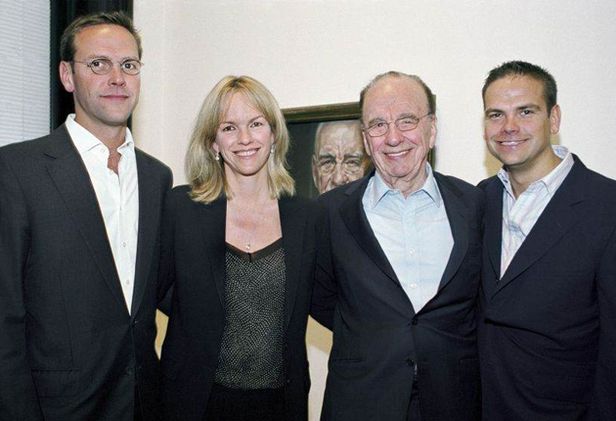 Rupert Murdoch and his kids, James Murdoch, Elisabeth Murdoch and Lachlan Murdoch, all apart of News Corp
What's more alarming is the U.S. government, among others, let such a thing happen on its shores. Clearly, the allegations by a number of watchdog groups, such as Move On, are correct, as they've stated Murdoch has bought members of Congress with lavish donations and payments.
RELATED ARTICLES
Why Does Rupert Murdoch's Daughter Look Like...
Renewed Outrage In Britain Over Rupert Murdoch's News Corp Phone Hacking Mom Of Murdered Missing Girl
Fox News Has A Secret Phone Hacking Department In The Building Says Former Employee
Senator Demands FBI Investigate Rupert Murdoch For Hacking Rival & Stealing Their Copyrights
News Corp Employees State James Murdoch Lied In Parliament About The Phone Hacking Scandal
News Corp And Insider Trading In The Phone Hacking Scandal
Australian Prime Minister Slams Rupert Murdoch And News Corp
A Second News Corp Whistleblower Died
Rupert Murdoch Illegally Accessed The Medical Records Of The Prime Minister's Sick Child
Delusional Rupert Murdoch Thinks The Public Adores Him
Rupert Murdoch Executive Admitted To Bribing The Metropolitan Police (Video)
The Head Of The Wall Street Journal Resigns Due To Rupert Murdoch Phone Hacking Scandal
Privacy Invader Rebekah Brooks Resigns From Rupert Murdoch's News Company
The FBI To Investigate Rupert Murdoch's News Corp
Report: Rupert Murdoch To Relaunch News Of The World As The Sun On Sunday
Rupert Murdoch's News Corp In Trouble As More Employees Are Arrested And News Of The World Closes
Rebekah Brooks Played Sex Games In The Office With Rupert Murdoch
Rupert Murdoch Finally Admits His Company's Phone Hacking And Wiretapping Crimes
The FBI Corruptly Granted "Sovereign Immunity" In The Aisha v. FBI Case
Madonna's Connection To Phone Hacking And Wiretapping Scandal
STORY SOURCE
FAA is "Examining" News Corp.'s Use of Drones Over U.S. Airspace
Aug 5 at 11:38 PM - Some fear that News Corp., who owns many international tabloids such as The New York Post, will begin using the drones to spy on celebrities and politicians. Owner of the WSJ, New York Post, and Fox News has a growing squadron of fliers -- are they legal?
Amid an ongoing British hacking scandal that's sunk its stock and forced it to shutter a top publication, News Corp. (NWS) is the subject of new questions -- this time here in the U.S...
I. News Corp.'s Growing Drone Squadron - According to multiple reports News Corp. has been using drone aircraft to snoop on regions of interest from the air and snap photos. One publication points to it using the MicroDrone MD4-1000, a commercial drone from a German tech startup that primarily markets to government agencies like police and fire departments. Another claims that it uses the Parrot AR.Drone quadricopter by France's Parrot SA (EPA: PARRO), a hobbyist model which bills itself as "the flying videogame."
News Corp. openly admits to using drones, with a special feature in its iPad tabloid The Daily dubbed "The Daily Drone". It's been a bit cagey, though, about exactly what models its drone army consists of.
Currently drones are legal for use by hobbyists at up to 400 feet. Businesses, under the U.S. Federal Aviation Administration's rules are subject to stricter usage criteria. Civil and commercials uses are only allowed for "research and development" purposes, "not for compensation or hire."...
Time Warner, Inc.'s (TWX) cable news property CNN is reportedly among those who uses drones, as well...