Sony Ordered To Pay $18.5 Million For Stealing Chip
November 21. 2008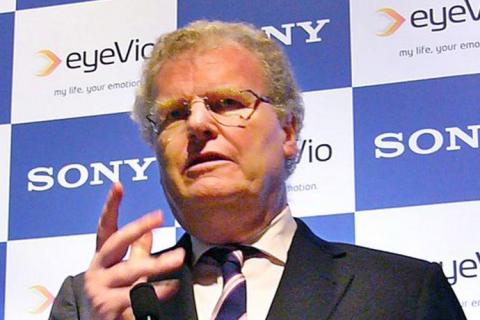 Sony CEO Howard Stringer
Sony is once again in the spotlight for theft. They were sued by a Texas company called Agere, for stealing eight of their computer chip patents and using them without permission in PSP units. It was found they, "Knowingly and willfully infringed on their patents and profited using their technology in Sony products."
When a settlement could not be reached in 2006, they went to court. A judge ordered Sony to pay $18.5 million dollars to Agere. If you ask me, that amount is too low for the money Sony made breaking the law. It is unlawful to steal patents, trademarks and copyrights.
This marks the umpteenth infringement lawsuit for Sony, who is routinely facing litigation over consistently stealing copyrights and patents. That is not an honorable way to do business. People work hard on their copyrights and patents and not for them to be stolen.
For more on Sony's other infringement cases, please read the following links:
Beyonce Steals Two Bob Fosse Videos
Sony Settles Louis Vuitton Copyright Lawsuit
Sony PSP Infringes Agere Patent, Court Finds
In a case dating back to July of 2006, Sony has been ordered to pay $18.5 million to Agere Systems after a jury found Sony guilty of infringing on Agere's patent for a "wireless local area network apparatus."
According to a PDF document of the jury's finding (via PSPFanboy), the jury ruled that Sony's infringement was willful, with the patented technology being used unlawfully in the PSP as well as the Mylo, and other Sony products.
Agere -- which merged with LSI Logic in 2007 -- was a company developing wireless data and public and enterprise networks technologies. They sued Sony in 2006, arguing Sony knowingly and willfully infringed on their patents and profited using their technology in Sony products.
Clearly, the jury didn't see things Sony's way. But then again, it's hard to say whether Agere got everything they were looking for, either. They were originally seeking not just the profits lost due to Sony's patent infringement, but also damages totaling as much as three times the amount of those lost profits. It's unclear how much of that is totaled in the $18.5 million.
Sony Loses Patent Lawsuit, Wins Million Dollar Fine
Published on Games | November 20, 2008, 15:19 - The Agere Systems vs Sony patent lawsuit has finally come to an end. A costly end for the PlayStation maker
The court ruled that Sony must pay Agere Systems the sum of $18.5 million for patent infringement. An infringement that was "willful", as the court stated.
The case against Sony was filed back in 2006, when Agere Systems discovered that Sony's were was infringing on eight of its patents, such as the one for "wireless local area network apparatus" or the "barrier layer treatments for tungsten plug."
Apparently, Sony had been using these patents in several of its products, including the PlayStation Portable console.
The case went on, as no out of court settlement could be reached. Now the verdicts is out and Sony might be thinking that the out of court option might've been a good one.